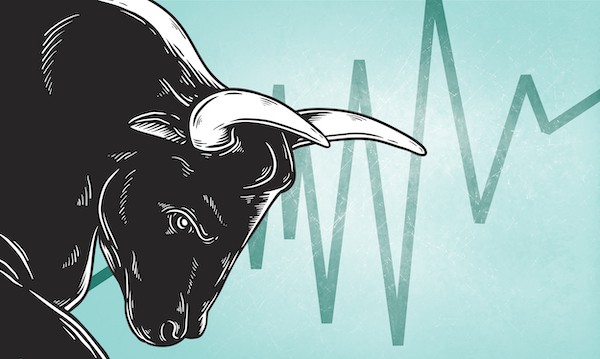 Finance – Why Stock Investing IS Playing the Odds
By: Curt Stowers
Investing is Not Gambling, But There are Odds That Favor You
 A picture is worth a thousand words: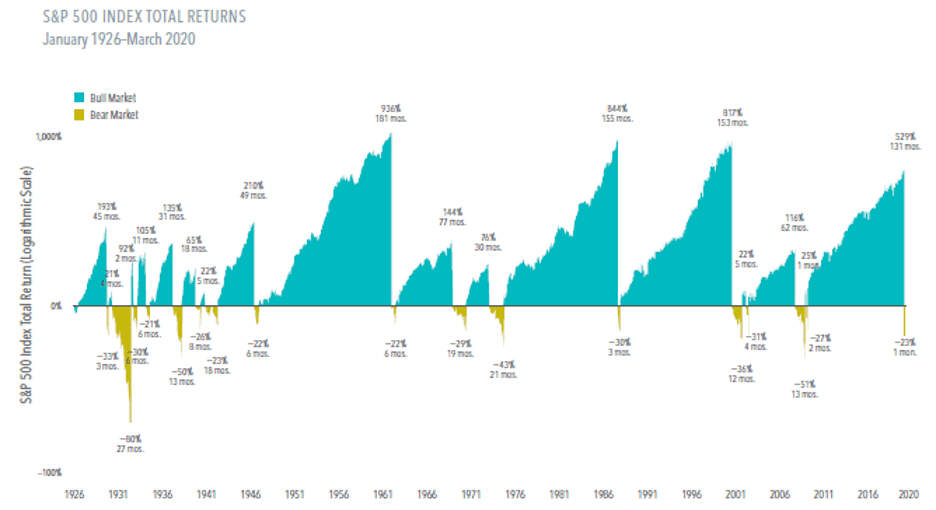 S&P Index over Bull and Bear Cycles
The above chart depicts the performance of the S&P index over "bull" and "bear" market cycles. Two things jump out immediately from this chart regarding investing:
The average bull duration is a lot longer than the average bear duration
The magnitude of movement upward during bull cycles is much larger (relatively) than the magnitude of the movement downward during the bear cycles
Standard disclaimer here: Unless you're already working with me as a client/I'm your advisor, you should not take investment or financial planning advice from me.
The advantage of being "in the market" vs. "out of the market"
The above stated, this one chart—in my opinion—is perhaps the best graphical depiction of the "advantage" you have if you are "in the market" versus "out of the market." Put another way, this chart shows that the odds do NOT favor your timing the market.
Now, some will argue that they have the ability to anticipate and "see" the bear runs. Perhaps that is true. However, no research has ever shown this to be the case.
If we work under the assumption that you CANNOT anticipate the bear markets, it would sure seem prudent based on the data to be "in" versus "out" of the market.
Investing decisions based on a data-driven, fact-based approach
Ultimately each individual and each family needs to make their own decision about how, when, and where to invest. My encouragement is to make this decision using a data driven, fact-based approach.
You can see more about the above chart here.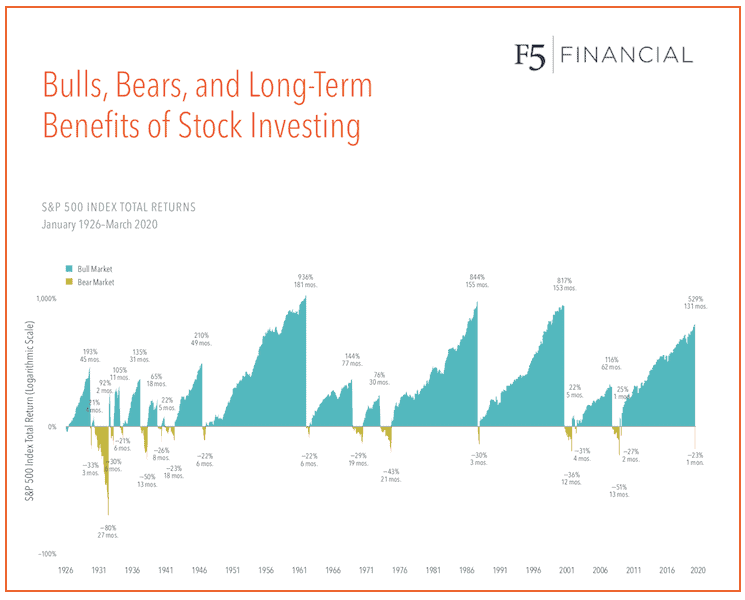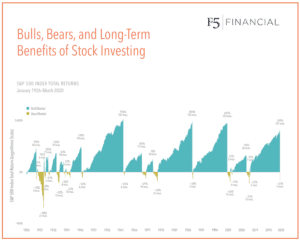 Would You Like More Support?
---
Do you have a well-defined Investment Policy Strategy that is used to drive your investments in support of a comprehensive financial plan?
---
If not, would you like to partner with someone who is used to helping people get through these struggles and (then, with confidence) implement portfolio strategies in a systematic manner while focusing on your desired outcomes?
---
If so, feel free to send us an email or give us a call. We'd love to have the opportunity to help you find a bit more peace of mind when it comes to investing.
Photo credit: rawpixel.com
F5 Financial
F5 Financial is a fee-only wealth management firm with a holistic approach to financial planning, personal goals, and behavioral change. Through our F5 Process, we provide insight and tailored strategies that inspire and equip our clients to enjoy a life of significance and financial freedom.
F5 Financial provides fee-only financial planning services to Naperville, Plainfield, Bolingbrook, Aurora, Oswego, Geneva, St. Charles, Wheaton, Glen Ellyn, Lisle, Chicago and the surrounding communities; to McDonough, Henry County, Fayette County, Atlanta and the surrounding communities; to Venice, Sarasota, Fort Myers, Port Charlotte, Cape Coral, Osprey, North Port, and the surrounding communities; and nationally.
We'd love to have the opportunity to hear about your situation. Contact us here to schedule an appointment for a consultation.
---
Helping You With
Wealth Preservation – Wealth Enhancement – Wealth Transfer – Wealth Protection – Charitable Giving