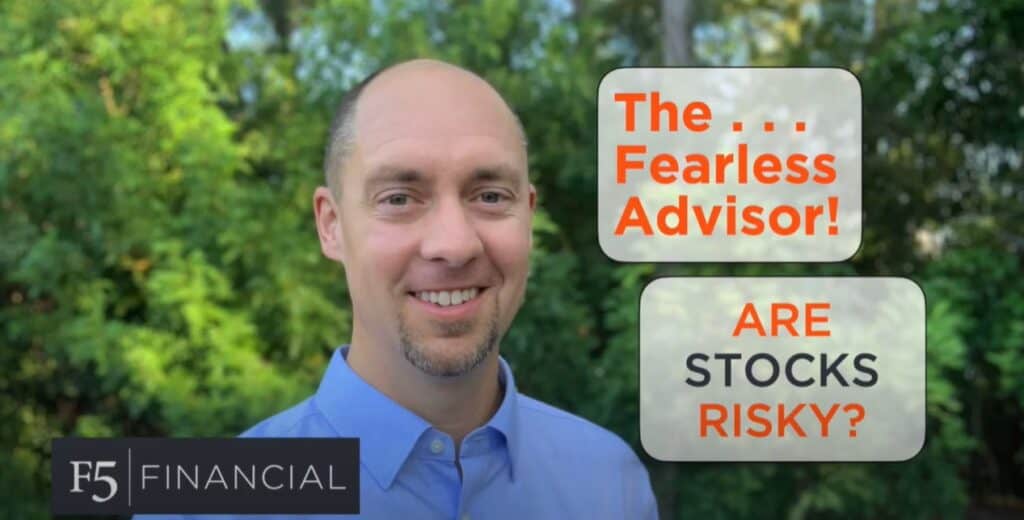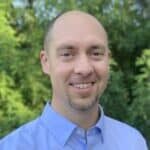 Are stocks risky investments? Short-term fluctuations are normal, but is there a risk of capital loss? Tune in to learn more about your nest egg's security!
(The video is 3 1/2 minutes. Full transcript is below.)
Full Transcript of video
Hey friends, the Fearless Advisor here. Today I am going to discuss if stocks are risky.
Are stocks risky investments?
Investors have bought stocks for many years with the goal of growing their investment over time. Many people I encounter ask me if stocks are risky investments. This is an appropriate question for an investor, but what does the question really mean?
Stock ownership is being part owner of a company.
First, let's define a stock. Owning shares of stock in a company is becoming part owner of that company. In return, you, the investor, expect to receive a benefit through the increasing value of the company stock and/or dividends. Going forward, when I mention owning stocks, I'm referring to owning a diversified portfolio of stocks.
Fear can drive worry of permanent capital loss.
Now, back to the question, are stocks risky investments? I find two primary that thoughts are driving this question. The first thought is geared toward losing money. The second thought is about temporary market fluctuations. Note that both of these underlying thoughts are derived from fear.
Increased earnings over time increase the value of a company's stock.
Can an investor lose money when investing in a diversified portfolio of stocks? Yes, it is possible. However, the probability of losing capital in a well-diversified portfolio, held through the market cycles of time, is very low. Why is this? This is because good companies increase their earnings over time. These are the companies that sell the products and services we humans consume—all seven billion of us.
Don't worry, short-term market fluctuations are normal.
The other type of risk investors are usually referring to is temporary fluctuations in the value of their investments. These are the ups and downs we hear about from the media. These movements, when large enough, sure can make our stomachs uneasy. Often, the day-to-day changes are driven by responses to news reports and speculation. Therefore, we encourage our client to focus on their long-term goals and not the short-term results.
Turn off the news and review your long-term goals!
Are stocks risky investments? Well, the answer depends on the definition of "risk." If an investor's goal is to invest for the long-term with a well-diversified portfolio, then the probability of capital loss is very low. The short-term fluctuations in portfolio value are a daily occurrence in our world of the twenty-four-hour news cycle. Remember, we are investing in the companies that provide products and services all of us humans use throughout our lives. These companies know how to increase earnings over time.
Feel free to reach out for help!
If you need assistance or have questions about managing your investments to meet your long-term goals, the team here at F5 Financial Planning would be happy to support your family. Thanks for joining us!
Photo credit: F5 Financial
---
Most recent video blog post:
Planning Your Finances When You're in the Sandwich Generation
F5 Financial
F5 Financial is a fee-only wealth management firm with a holistic approach to financial planning, personal goals, and behavioral change. Through our F5 Process, we provide insight and tailored strategies that inspire and equip our clients to enjoy a life of significance and financial freedom.
F5 Financial provides fee-only financial planning services to Naperville, Plainfield, Bolingbrook, Aurora, Oswego, Geneva, St. Charles, Wheaton, Glen Ellyn, Lisle, Chicago and the surrounding communities; to McDonough, Henry County, Fayette County, Atlanta and the surrounding communities; to Venice, Sarasota, Fort Myers, Port Charlotte, Cape Coral, Osprey, North Port, and the surrounding communities; and nationally.
We'd love to have the opportunity to hear about your situation. Contact us here to schedule an appointment for a consultation.
---
Helping You With
Wealth Preservation – Wealth Enhancement – Wealth Transfer – Wealth Protection – Charitable Giving
Sign up for our newsletter to get insights on investing and financial planning.