If you want to invest in DFA funds, you need to work with a DFA-approved advisor like F5 Financial.
DFA Funds: A Superior Approach to Investment Management
F5 Financial as DFA Advisors
Why do you need to be an approved advisor to invest in DFA Funds?
Only an approved DFA advisor can invest client portfolios in DFA's mutual funds, which are not available to the public. This ensures all approved advisors have been taught to use best practices and ethical guidelines when investing in DFA funds for their clients.
What is the process to be approved as a DFA Advisor?
All approved advisors first undergo a lengthy approval process to ensure they meet ethical and due diligence standards. They then attend a rigorous two-day seminar that teaches the science and philosophy behind passive investing and gives advisors access to the full breadth of research DFA provides.
What do you get by using an approved DFA Advisor?
Choosing to work with an approved DFA Advisor gives you:
The ability to invest in DFA's mutual funds
Massive diversification of your investments
Low-cost passive investing
An advisor with decades of scientific financial research at their fingertips
Why choose F5 as your DFA Advisor?
F5 Financial is an approved advisor with Dimensional Fund Advisors and a believer in the investing philosophy developed by Eugene Fama. We have studied this type of investing extensively and written subject matter expertise articles on the topic. We leverage DFA funds for many of our client portfolios and are well-versed in techniques that produce the best outcomes.
10 DFA Principles to Improve Your Odds of Success
Pursuing a Better Investment Experience
The market is an effective information-processing machine. Each day, the world equity markets process billions of dollars in trades between buyers and sellers—and the real-time information they bring helps set prices.
US-Based Mutual Fund Performance, 2001–2020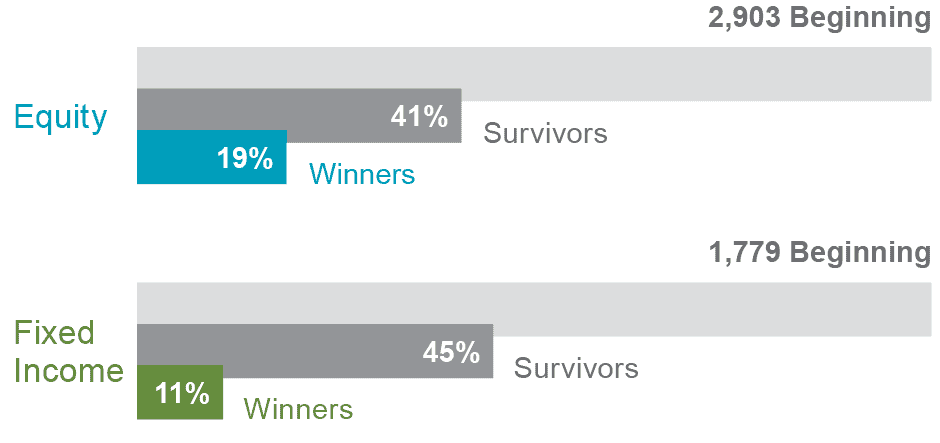 Don't Try to Outguess the Market
The market is an effective information-processing machine. Each day, the world equity markets process billions of dollars in trades between buyers and sellers—and the real-time information they bring helps set prices.

Resist Chasing Past Performance
Some investors select mutual funds based on their past returns. Yet, past performance offers little insight into a fund's future returns. For example, most funds in the top quartile of previous five-year returns did not maintain a top-quartile ranking in the following five years.
Percentage of Top-Ranked Funds That Stayed on Top

Funds Remaining in Top Quartile of Returns in the Following 5-Year Period (2010–2020 average)
Growth of a Dollar, 1926–2020 (compounded monthly)


The financial markets have rewarded long-term investors. People expect a positive return on the capital they supply, and historically, the equity and bond markets have provided growth of wealth that has more than offset inflation.

Consider the Drivers of Returns
There is a wealth of academic research into what drives returns. Expected returns depend on current market prices and expected future cash flows. Investors can use this information to pursue higher expected returns in their portfolios.
Past performance is no guarantee of future results. Indices are not available for direct investment. Index performance does not reflect the expenses associated with the management of an actual portfolio.
Equities

 

Company Size (Market Capitalization)
Relative Price (Price/Book Equity)
Profitability (Operating Profits/Book Equity)

Fixed Income

 

Term (Sensitivity to Interest Rates)
Credit (Credit Quality of Issuer)
Currency (Currency of Issuance)
Sign up for our newsletter to learn more about investing with DFA funds


Practice Smart Diversification
Holding securities across many market segments can help manage overall risk. But diversifying within your home market may not be enough. Global diversification with a DFA Advisor can broaden your investment universe.

You never know which market segments will outperform from year to year. By holding a globally diversified portfolio, investors are well-positioned to seek returns wherever they occur
Annual Returns by Market Index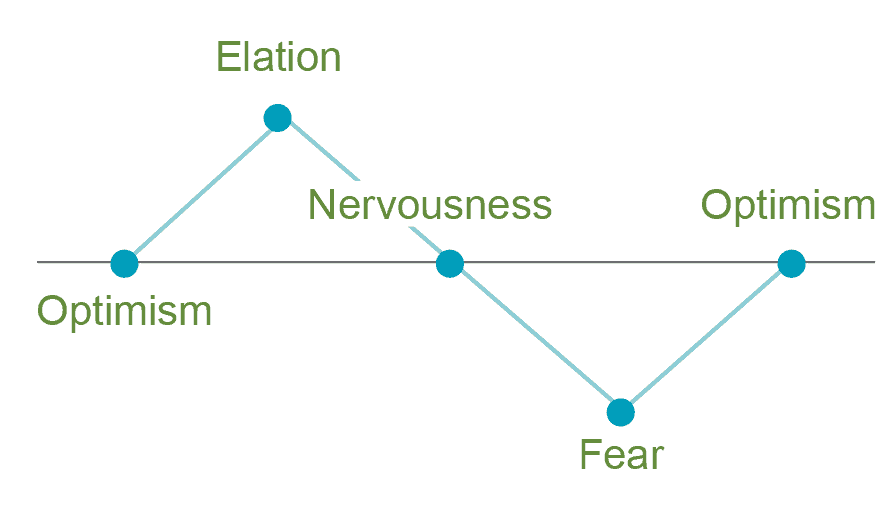 Many people struggle to separate their emotions from investing. Markets go up and down. Reacting to current market conditions may lead to making poor investment decisions without the insights of DFA Advisor.

Look Beyond the Headlines
Daily market news and commentary can challenge your investment discipline. Some messages stir anxiety about the future, while others tempt you to chase the latest investment fad. When headlines unsettle you, consider the source and maintain a long-term perspective.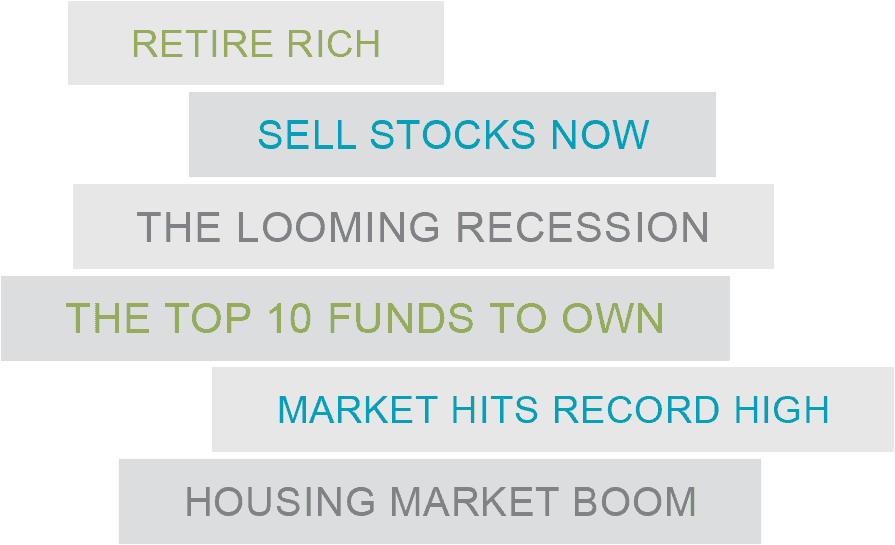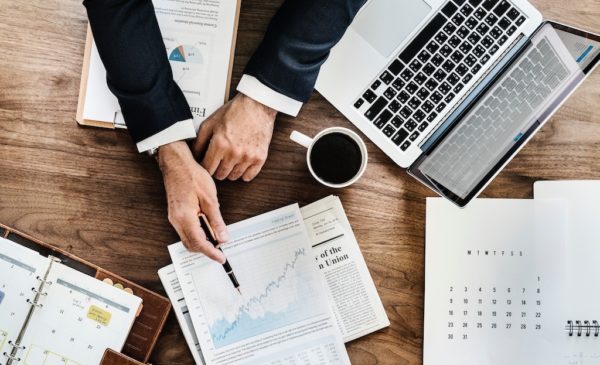 Focus on What You Can Control
A DFA advisor can offer expertise and guidance to help you focus on actions that add value. This can lead to a better investment experience.
Diversification does not eliminate the risk of market loss. There is no guarantee investment strategies will be successful. This information is for illustrative purposes only.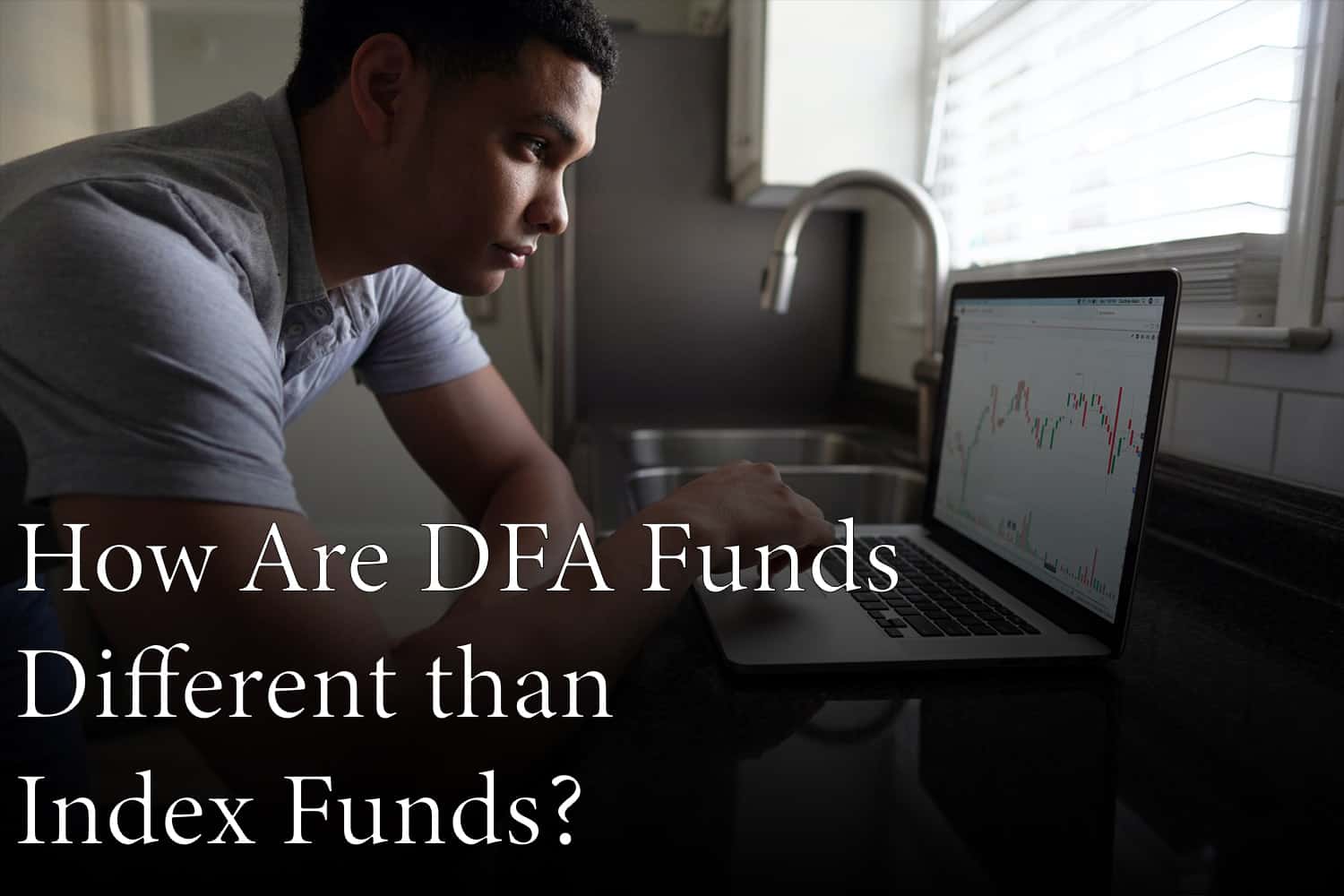 Related Reading: How Are DFA Funds Different than Index Funds?
DFA funds differ from conventional investing & index investing. Read here to see how DFA funds differ & the benefits of this investment strategy.
Ready to start investing with a DFA Advisor?
Schedule a meeting to speak with a fee-only financial planner.