Curt Stowers is a Certified Financial Planner.  He is a graduate from the University of Illinois where he earned a BS, MS and PhD in Industrial Engineering. He's a husband, father of three, an avid outdoorsman, and a follower of Christ.
Curt's goal as a financial planner is to ensure that families, corporate executives, and entrepreneurs have a comprehensive financial plan in place to reach their life goals. With 18 years of experience as a corporate executive and having owned a Subway franchise for over a decade, he knows how to provide practical, first-hand perspectives in the financial planning process.
scroll down to read more...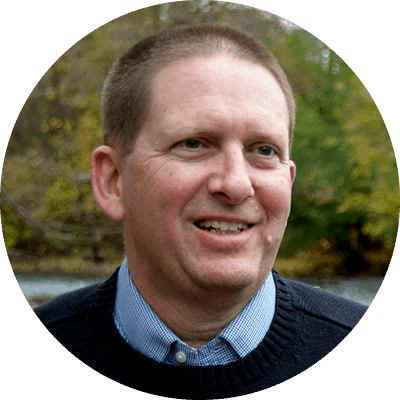 Curt was born in Orlando, Florida and has lived in over twenty different locations over his lifetime. He started working at the age of 16, balancing sports, an active social life, and studies throughout high school. He managed to earn three varsity letters, participate in championship scholastic teams, and graduate at the top of his class.
Curt spent nine years at the University of Illinois where he earned his BS, MS, and PhD degrees in Industrial Engineering. During his time at the University he remained active in athletics (participating in numerous intramural championship teams).
From 1993 to 2012 Curt was employed with Caterpillar. During that time he worked in inventory management, project management, commercial management, operations management, purchasing and business development.
Curt has always been fascinated with finances and around 2000 began exploring the possibility of offering a financial planning services company that would help families achieve their goals. In mid 2011, he took steps to turn the dream into reality.
In 2013 Curt transitioned to working as a financial planner full time. During 2013 he managed over $100M in portfolio assets and developed/administered financial plans for over 50 families in Naperville and the surrounding area.
He has had the chance to live in Peoria, Chicago, Denver and twice overseas, first in Dubai, United Arab Emirates and more recently in Brussels, Belgium.
For over 15 years he was a successful competitive fisherman, he's become an avid golfer who proudly boasts of several sub-80 rounds, and has spent years coaching youth sports. Curt enjoys swimming, biking, and running an has been known to participate in sprint distance triathlons.
Along the way, Curt developed and opened a successful Subway franchise.
On October 22, 2015, Curt accepted Jesus Christ as his personal savior. Since this time, he has dedicated significant time and energy to growing in his Christian faith and better understanding how to honor and glorify God.
Curt's diverse professional and personal experiences combined with working with individuals from multiple cultures and backgrounds enable him to offer guidance on a wide variety of topics.