Book Summary – Changing For Good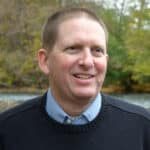 The key point of the authors (James O. Prochaska, John C. Norcross, and Carlo C. Diclemente) of Changing for Good is that change is not "one thing".  Rather it is a series of stages through which an individual progresses.  Recognition of this continuum of states is critical as individuals MUST progress through each state.  Jumping immediately to the action stage rarely results in a change in the behavior.  The authors describe the six stages of change and highlight nine processes that can be applied to help individuals progress through the stages of change.  The framework is easy to understand and easy to implement.  Further, empirical evidence is presented which suggest that individuals following this schema will achieve higher degrees of success in pursuing behavioral change.
A full summary of the book may be found here:
Changing for Good – Prochaska, Norcross, DiClemente
Hopefully you will be able to take away one or two ideas to help you with a change that you are looking to make.
If you have any questions about the topics covered in this summary, feel free to reach out to me at any point in time.  I enjoy working with entrepreneurs, corporate executives, and families to define their goals and make sure they have plans in place they are executing to achieve those goals.
We'd Be Happy To Share More Information With You. Click Here If You Would Like To Join Our Mailing List.
Sign up for our newsletter to get insights on investing and financial planning.