Book Summary – The Seven Habits of Highly Effective People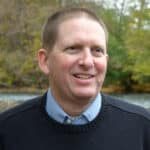 One of the most widely read and most widely referenced books on personal development is Stephen Covey's The 7 Habits of Highly Effective People.  The 7 habits are:
Be Proactive – You must move from a reactive approach to one where you plan ahead sufficiently.
Begin with the End in Mind – You need to take the time to envision the end state prior to initiating any actions.
Put First Things First – You must you focus on the important, NOT urgent items.
Think Win/Win – You need to adopt the abundance mentality.
Seek First to Understand, Then to be Understood – You must you put yourself in the position of those around you prior to initiating any action.
Synergize – You need to trust those you work with and foster a spirit of cooperation.
Sharpen the Saw – You must continually focus on your own personal development.
These seven basic principles are simple to understand, challenging to master, and incredibly effective when mastered.
You can find a full summary of the book here
If you have any questions about the book or would like to discuss it further, feel free to reach out to me at any point in time.  I enjoy working with entrepreneurs, corporate executives, and families to define their goals and make sure they have plans in place they are executing to achieve those goals.
We'd Be Happy To Share More Information With You. Click Here If You Would Like To Join Our Mailing List.
Sign up for our newsletter to get insights on investing and financial planning.