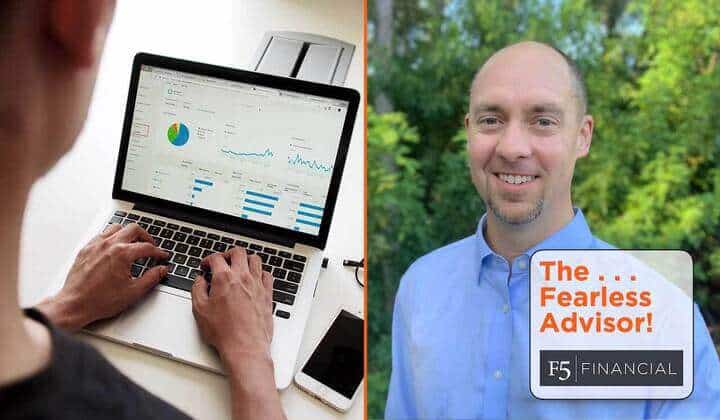 Cash Flow Planning When Approaching Retirement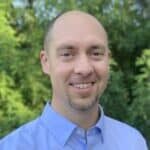 Full Transcript of video
Hey friends, the Fearless Advisor here. Today I am going to discuss cash flow planning when approaching retirement.
Plotting your great escape
Planning for retirement when five to ten years out is one of the most challenging stages of the financial journey. We will call this the pre-retirement stage.
You're still fully engaged in your career, but you're also looking ahead to a big transition that will see you shift from accumulating to spending your retirement savings.
Retirement means you'll be making choices, such as:
Where you want to live,
What your retired life will look like, and
How you'll plan your days
But you also need to figure out if you have enough saved to fund the retirement you want and how much flexibility you'll have.
What is cash flow planning?
What is the key to figuring this all out? Cash flow planning.
It can help you use the income you are making in the last five to ten years to make good choices around when to retire and how to shift your income.
There are a few important steps to take when it comes to cash flow planning.
Cash flow is planning for abundance.
First, understanding the planning mindset.
Cash flow planning is different than budgeting. Budgeting is about planning for scarcity. Cash flow planning looks at the short-term and the long-term, and helps you make choices that are about abundance.
It is a tool to help you make decisions that will help you achieve future goals.
When you're in the pre-retirement stage, cash flow planning is particularly useful because it can help you see how your current spending will translate in the future.
These last years of income are critical so understanding and detailing your flows keeps your investments tracking to your goals.
It also helps you become realistic about return opportunities and gets you thinking big picture, including minimizing taxes and protecting your assets.
What does cash flow mean?
Income minus expenses equal cash flow. It's as simple as that.
Cash flow strategy
First, you want to get clear on your income. And by income we mean monthly net income after taxes across all sources, including salary, rental income, reliable investment income, etc.
Next, you want to document your expenses.
This includes everything: Debt, Basic monthly expenses, discretionary expenses, insurance, and more.
The goal is to get it all down on paper or in a spreadsheet, whichever you prefer.
Once you have your current situation in order, it's time to plan.
Spend some time identifying short- and long-term goals, and your progress, between now and when you want to retire.
If you feel comfortable with the level of your portfolio, goals for these last working years could be paying off your mortgage, funding 529 plans for grandkids educations, saving to start a business once you're retired, or even buying a vacation home.
Developing and working towards goals is the essence of cash flow planning.
The goals allow you to see clearly where you are now and where you want to go.
Once goals are set, it's time to get into tactical planning and asking yourself the big questions.
Questions like:
Are you getting the return you need with your investments to meet your goals?
Should you refinance debt, or work to pay it off more quickly?
Are you minimizing your taxes through tax-advantaged saving vehicles like health savings accounts?
Should you diversify your income stream or invest in more tax-efficient sources of income?
When deploying your cash flow planning strategy, it's important to do check-ins against your goals and tactics to get you there.
As part of your cash planning review, you should look at ways to automate as much as possible.
Your planning needs to match your life stage to keep growing wealth and staying on track as you move forward.
Retirement planning is complex and connects to more than just your investments and cash flow goals. If you are interested in a trusted advisor walking along side you in this journey, please reach out to us here at F5 Financial Planning. Thanks for joining us!
Would You Like More Support?
---
Do you have a well-defined Investment Policy Strategy that is used to drive your investments in support of a comprehensive financial plan?
---
If not, would you like to partner with someone who is used to helping people get through these struggles and (then, with confidence) implement portfolio strategies in a systematic manner while focusing on your desired outcomes?
---
If so, feel free to send us an email or give us a call. We'd love to have the opportunity to help you find a bit more peace of mind when it comes to investing.
Photo credit: rawpixel.com
F5 Financial
F5 Financial is a fee-only wealth management firm with a holistic approach to financial planning, personal goals, and behavioral change. Through our F5 Process, we provide insight and tailored strategies that inspire and equip our clients to enjoy a life of significance and financial freedom.
F5 Financial provides fee-only financial planning services to Naperville, Plainfield, Bolingbrook, Aurora, Oswego, Geneva, St. Charles, Wheaton, Glen Ellyn, Lisle, Chicago and the surrounding communities; to McDonough, Henry County, Fayette County, Atlanta and the surrounding communities; to Venice, Sarasota, Fort Myers, Port Charlotte, Cape Coral, Osprey, North Port, and the surrounding communities; and nationally.
We'd love to have the opportunity to hear about your situation. Contact us here to schedule an appointment for a consultation.
---
Helping You With
Wealth Preservation – Wealth Enhancement – Wealth Transfer – Wealth Protection – Charitable Giving
Sign up for our newsletter to get insights on investing and financial planning.