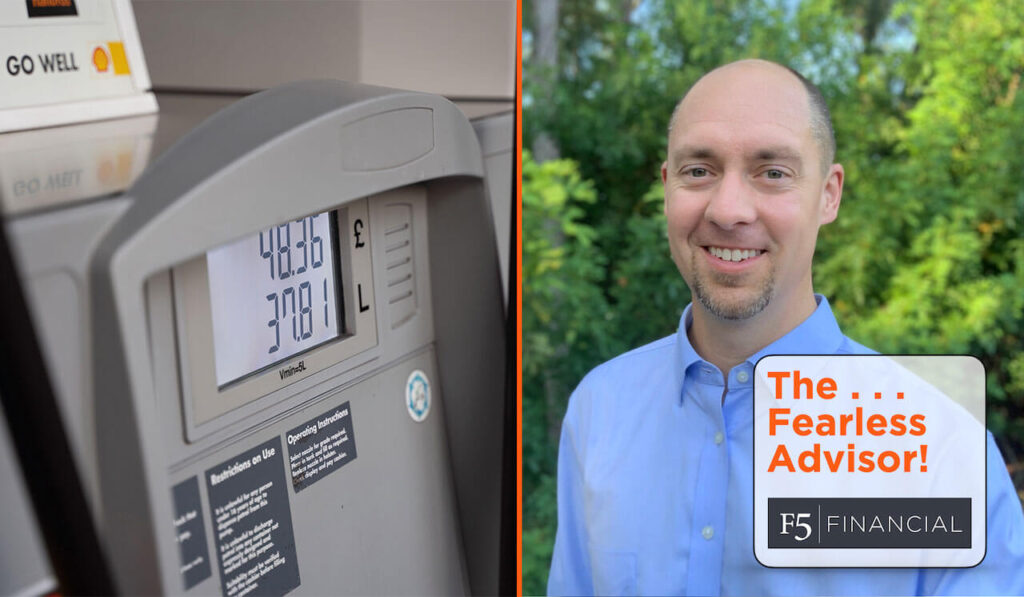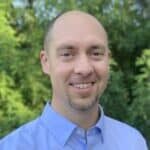 Full Transcript of video
Hey friends, the Fearless Advisor here. Today I am going to discuss inflation and volatility.
The challenge of volatility amidst inflation.
As we are all aware, inflation is dominating the discourse right now. It's driving the headlines, being talked about hourly, and wreaking havoc on budgets. We're paying more at the pump, for food, for housing, and just about everything else.
But for long-term investors – mostly everyone – short-term inflation isn't the biggest challenge to financial planning. The biggest challenge to stay on track with financial plans is volatility and the fear it generates.
Volatile markets are equal parts stressful and suspenseful. And the volatility right now is being fueled by the Federal Reserve's efforts to balance bringing down inflation with keeping the economy out of recession.
The Fed is raising the key short-term interest rate to slow economic growth. This makes money more expensive, which in turn, puts a damper on the individual and corporate appetite to borrow money. But as rates rise, uncertainty creeps in, so does volatility. And while markets may be rational, investors aren't.
What is volatility?
Now would be a good time to define volatility and I like Nick Murray's definition. "Volatility simply refers to the relatively large and unpredictable movements of the equity market both above and below its permanent uptrend line." Please note the mention of above AND below the uptrend line. Volatility does not just refer to when the market is down; that's just how the media chooses to use the term.
Key actions in the face of market volatility.
Let's review actions to keep taking to encourage you amid what's happening right now.
First off, despite market volatility, you need to keep saving, particularly for long-term goals like education, retirement, or healthcare. Whether it's a 529 plan for your kid's college, 401(k) or IRA, or Health Savings Account - these types of savings are tax-advantaged, so you aren't just putting money away, you're lowering your taxable income – and taxes – in the year you make contributions.
Second, diversification is still a key tenet to your investment policy statement and goals.
This isn't ending anytime soon, and sticking with your investment policy statement is critical. Nobody knows how asset classes will perform in times of uncertainty, which is why we develop a plan and stick with it.
I would be remiss to not address the history of equities and how they have outpaced inflation since the Great Depression. If your portfolio consists of mostly equities, running in fear to bonds may require you to rethink your goals in the future. Bonds do not keep up with inflation.
Right now, it may be painful to look at statement balances. But history tells us that markets do recover. While it may not be as quick as 2020 since the Federal Reserve is no longer supporting the markets, over the long-term downturns are followed by upturns.
If you stay in the market, your persistence will likely be rewarded. Volatility below the trend isn't comfortable for anyone. But sticking with your plan is more likely to keep you from long-term regret.
Take stock of where you are, make changes to daily living to stay within your budget, and stick with your financial plan.
Sticking to a financial plan is not easy during times like these. If you are looking for a trusted advisor to help you develop and stick with a plan, please reach out to us here at F5 Financial Planning. Thanks for joining us!
Would You Like More Support?
---
Do you have a well-defined Investment Policy Strategy that is used to drive your investments in support of a comprehensive financial plan?
---
If not, would you like to partner with someone who is used to helping people get through these struggles and (then, with confidence) implement portfolio strategies in a systematic manner while focusing on your desired outcomes?
---
If so, feel free to send us an email or give us a call. We'd love to have the opportunity to help you find a bit more peace of mind when it comes to investing.
Photo credit: rawpixel.com
F5 Financial
F5 Financial is a fee-only wealth management firm with a holistic approach to financial planning, personal goals, and behavioral change. Through our F5 Process, we provide insight and tailored strategies that inspire and equip our clients to enjoy a life of significance and financial freedom.
F5 Financial provides fee-only financial planning services to Naperville, Plainfield, Bolingbrook, Aurora, Oswego, Geneva, St. Charles, Wheaton, Glen Ellyn, Lisle, Chicago and the surrounding communities; to McDonough, Henry County, Fayette County, Atlanta and the surrounding communities; to Venice, Sarasota, Fort Myers, Port Charlotte, Cape Coral, Osprey, North Port, and the surrounding communities; and nationally.
We'd love to have the opportunity to hear about your situation. Contact us here to schedule an appointment for a consultation.
---
Helping You With
Wealth Preservation – Wealth Enhancement – Wealth Transfer – Wealth Protection – Charitable Giving
Sign up for our newsletter to get insights on investing and financial planning.