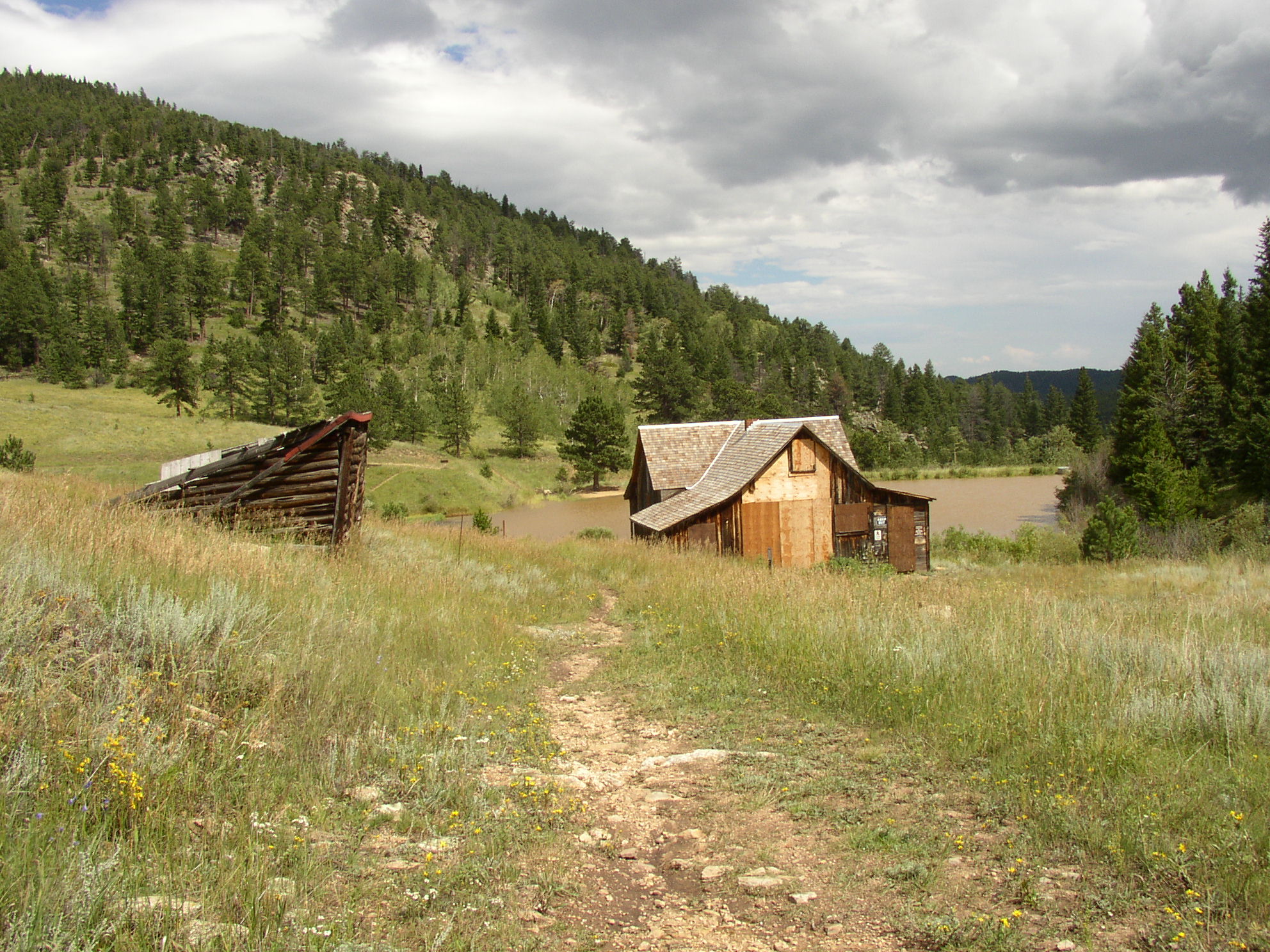 There are a variety of types of insurance that need to be evaluated as part of a comprehensive financial plan.  These include:
Additional details on each of these forms of insurance is shown below:
Life Insurance
A comprehensive financial plan often includes an insurance and risk management analysis. This type of analysis is meant to help define lifestyle expectations in the event of your (or your spouse's) death and whether adequate and appropriate resources exist to meet your family's future financial needs.
Lifestyle Expectations
Clearly, replacing the lost income of a decedent is a significant factor when determining the necessary resources in the event of a premature death. However, there are other financial and lifestyle considerations that could affect your resource needs, such as:
• What type of family environment is desirable after the death of one parent?
• Will the survivor work full-time? Part-time? Return to work in several years?
• Would the survivor need extra day-care or nanny services?
• Would the survivor want to pay off large debts such as mortgages?
• Would the survivor want to pre-fund large expenditures such as college in advance?
Amount of Coverage
There are several "rules of thumb" that are sometimes used to help determine the necessary life insurance coverage. Unfortunately, those types of estimates are too often inaccurate and fail to accommodate any unique situations or expectations. Determining the proper amount of insurance coverage is often part science and part art and an experienced advisor can help you with that process.
Type of Coverage
In addition to the amount of insurance, the type of insurance should be considered as well. Term policies may be appropriate for some clients while for others permanent coverage might be a necessity or provide additional advantages.
Quality of Existing Policies and Insurers
Especially with recent market turmoil, the value of highly rated and conservative insurance companies has never been more obvious. Existing policies should be regularly examined for their performance as well as the ratings of the insurer in general. Your insurance should be reviewed periodically to determine if the policy continues to meet your needs.
Non-Financial Considerations
It is also vital to have plans relating to the care of children or other dependents in the event both parents are deceased. Your wishes must be detailed in your will or other estate planning documents or you risk having the state determine the guardian of any children. Estate planning attorneys are used to help craft the necessary documents to ensure your wishes are followed.
Disability Income Insurance
Disability planning should be part of a comprehensive insurance or risk management analysis. It is important to consider the financial risks of certain unforeseen events such as a prolonged illness or a disability that could result in being unable to work.
Proper insurance coverage is the foundation of a comprehensive financial plan. Understanding the amount and types of insurance you require should be the result of sound analysis and reasoned considerations. The following reports look specifically at your disability risks and will help you gain an understanding of your current disability coverage, if any, and how it may compare to your desired coverage.
Items to consider when analyzing your disability income insurance coverage include:
Methodologies
There can be different methodologies when analyzing disability insurance coverage. The income protection method simply attempts to compare your current coverage with a desired income protection objective. The cash flow method is more complex and attempts to see if your current coverage would allow you to maintain positive portfolio assets for your lifetime.
Income Protection Gap Percentage
This is the amount of lost income you want to protect with insurance in the event you are disabled. A common rule of thumb is to protect between 60% and 80% of your income. Factors to consider when determining your protection percentage are the tax status of existing policies, spousal and other income that is expected to still be available, social security benefits if qualified, and the amount of mandatory expenses due to lifestyle.
Benefit Inflation
While level benefit policies are less expensive, it is generally suggested that a policy with some level of inflation adjustment be purchased. It is very important to have your policy benefits maintain its purchasing power over time. (This is typically a rider and additional cost may be associated.)
Definition of Disability
There are different ways to determine if someone is disabled. It is important to understand how your policy defines disability. For example, some policies will not pay benefits if you can perform another job for which you are reasonably trained. Other more liberal policies will pay benefits if you can no longer perform the duties of your own occupation. The fact that you could reasonably perform another job based on your training is irrelevant. The extra premium for the more liberal policy might be money well spent based on your specific situation.
Taxation of Benefits
Disability policies are generally purchased in one of two ways: individually or through your employer as a benefit. You pay the premium on individual policies but receive non-taxable benefits. Benefits from employer provided policies are taxable to the extent that your employer paid the premium. For example, if your employer pays half of the premium then half of the benefit is taxable. Also, policies through your employer may not be portable if you change jobs.
Long Term Care Insurance
Because a health event can have a serious impact on a family's finances, a comprehensive financial plan will often include a long term care assessment as part of its insurance analysis or risk management section. It is important to consider the financial risks of certain unforeseen events such as disability or prolonged illness that could require some level of long term care.
Long term care is generally not covered by Medicare. As nursing home care has become more expensive, a family that needs nursing care, even if only for a few years, runs the risk of depleting hundreds of thousands of dollars. This direct cost is then compounded by the lost investment earnings that those assets could have earned had they stayed invested. The overall wealth effect on a family from a nursing home stay can be significant.
Proper insurance coverage is the foundation of a comprehensive financial plan. Understanding the amount and types of insurance you require should be the result of sound analysis and reasoned considerations. The following reports look specifically at long term care risks and will help you gain an understanding of your current long term care insurance coverage, if any, and how it may help protect your assets.
Items to consider when analyzing your long term care insurance coverage include:
Different Benefits Types
Some policies offer different benefit amounts for different types of care such as skilled nursing home care or home health care. Make sure you understand specifically which types of care are covered by your policy.
Benefit Period and Amount
Some policies provide benefits for a stated period. So even if you collect less than the maximum per period, benefits stop when the period is over. In comparison, some policies offer a pool of money approach so that if you collect less than the maximum benefit per period, the policy would extend beyond the original coverage period until you collected the maximum pool of money.
Benefit Sharing
Some policies allow for a sharing of benefits between policies (or from one joint policy) between a couple. This can provide a very useful level of added flexibility.
Taxation of Benefits
Policies can be classified as qualified or non-qualified. Qualified policies have fully or partially deductible premiums and tax-free benefits. Non-Qualified policies do not provide tax deductible premiums and the current taxation of benefits is unclear. These policies, however, might offer other better terms and conditions.
Auto Insurance
Auto insurance helps to protect your automobile and its passengers. It can help to protect you in the event of a lawsuit as well as replace your automobile if it is stolen or damaged.
Your personal situation will dictate the type of coverage that you need. Liability coverage varies for coverage such as medical expenses, financial protection from lawsuits, uninsured or underinsured drivers, and damage due to theft or vandalism.
Homeowners Insurance
Homeowner's insurance helps to protect your home, one of your largest financial investments. This type of insurance is available as homeowner's, renters or condominium insurance.
It is important to protect your home and personal property in the event of damage, such as fire or water. In addition, homeowner's insurance helps to protect you from theft as well as personal liability from accidental occurrences by visitors. Additional personal items may be added to your policy to protect against loss or theft.
The type of policy that you purchase determines which perils you are insured against. Most lenders require homeowners to have a policy.
Umbrella Insurance
Umbrella insurance provides coverage when your liability exceeds the limits of your homeowner's, auto, and other personal property insurance. In addition, umbrella insurance may also provide protection that your other insurance policies do not cover such as false arrest, libel, slander and rental property.
If you are sued, your liability coverage may not be sufficient after you add up all the associated costs. You may be financially responsible for bodily injury and personal property damage. As a result, your personal assets could be attached. If certain requirements are met, a personal liability umbrella insurance policy can give you added protection without a large added cost.
F5 Financial Planning provides fee only financial planning services to Naperville, Plainfield, Bolingbrook, Aurora, Oswego, Geneva, St. Charles, Wheaton, Glen Ellyn, Lisle, Chicago and the surrounding communities.  Curt Stowers is a fee only financial planner.  He has passed the CFP® examination.  Contact or visit Curt at his Naperville location.
Interested in Finding Out More?
We'd love to have the opportunity to hear about your situation.  Send us an e-mail or give us a call to find out more about next steps