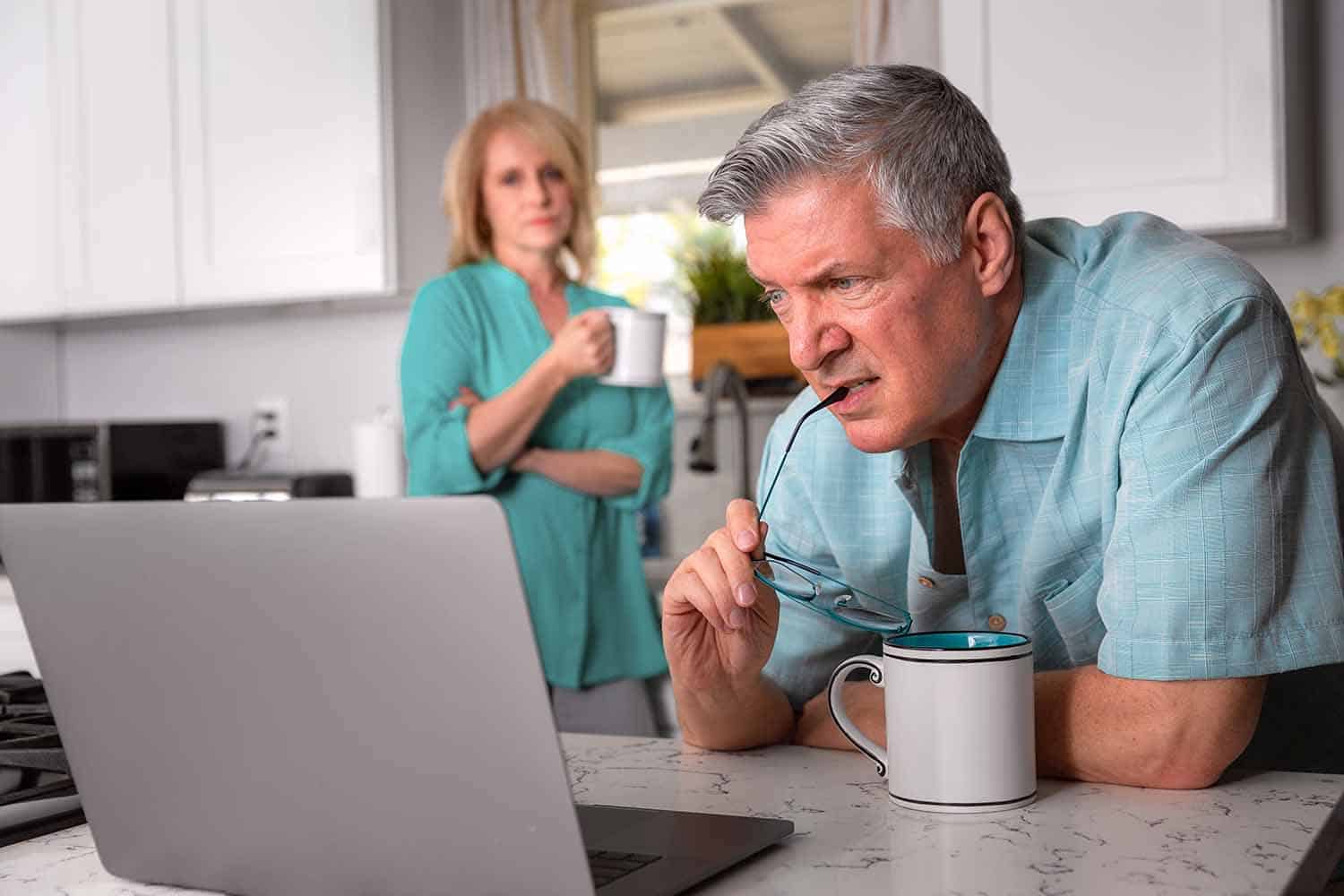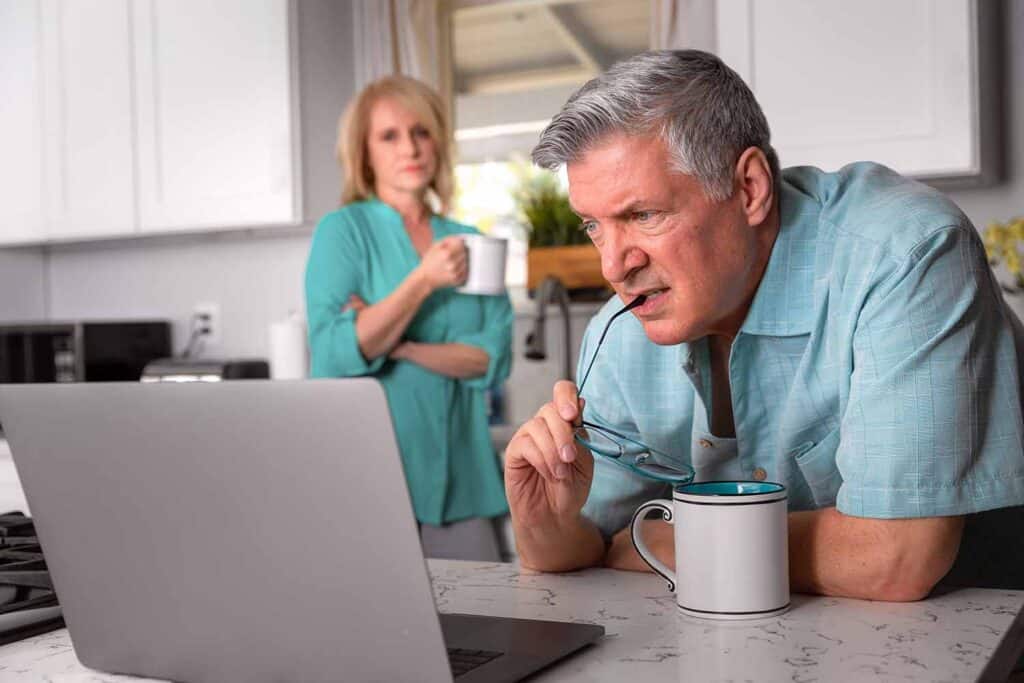 Is it Time to Hire a Financial Advisor?
For most people, there's usually a point where their financial life becomes complicated enough that they realize it's time to hire a financial advisor. This could be at any stage of life; it's more about the individual situation and how an advisor can help.
Life Situations That May Have You Considering Hiring a Financial Advisor
You've got your first big job – but you are still carrying a lot of education debt
You have equity compensation and need to understand the benefits, the process, and how to minimize the tax impact
You want to enjoy your life now – but want to create the option to retire early, or for one spouse to stop working
You own your own business
You're ready to retire and need to create income from your savings
You have young kids to save for, aging parents that need help, and you want a secure retirement
The above situations are very different, and the advice a financial advisor would provide in each would be specific to the problems and the needs of the individuals involved. While each of these scenarios involves money, the solutions go beyond simply managing investments or advising on how much to put away in savings.
In each of these, a financial advisor can work effectively across an entire financial plan to incorporate necessary elements. Cash flow planning, multi-year tax planning, investment management that maximizes flexibility and opportunity, planning for retirement and estate planning are all part of what an advisor can bring to the table.
But the most critical piece is in listening to you, helping you understand what you want to accomplish, and helping you create a plan to get there.
Signs You Should Hire a Financial Advisor
So how do you know if it's really time to hire a financial advisor? If any of the following happen, we strongly advise that you explore hiring one:
You come into a large sum of money
Perhaps you inherited a substantial amount of money. Maybe you just received a sizable salary increase. Or maybe you won the lottery. Whenever you come into substantial money (or assets high in value) and you don't know how to manage it, it's time to hire a financial advisor. An advisor will help you invest your windfall and reduce the taxes you need to pay on it.
Most of your money is sitting in a savings account
If you have a considerable amount of money sitting in a savings account, it's going to waste. While a typical savings account earns 0.13% APY, investing in tax-advantaged accounts (like a 401k) can earn you much more and offers tax savings. Even a taxable brokerage account will earn you more money than a typical savings account. A financial advisor will help you leverage these investing tools so that you maximize your return and leave money accessible in case you need it quickly.
When you're a business owner, it's very easy for business finances to become intermingled with personal finances. Not only does this complicate your life, but it can impact your ability to capitalize on business tax breaks. A financial advisor can set up your business and work with your accountant to make sure your business is financially sound and using all the tax advantages available.
You're managing multiple asset types that altogether exceed $500k in value
401ks, Roth IRAs, 529s, dividend stocks, bond investments, annuities, savings accounts, real estate assets, business assets, vehicles – we are scratching the surface of all the asset types that one can invest in, but you can already see how daunting this might be to manage. When your total assets exceed $500k and they are spread across multiple investments, a financial advisor can help you manage them so that their value is maximized, and you don't run into unnecessary tax liabilities.
You want to make sure your money takes care of everyone – including yourself
If you're waking up in a cold sweat or worrying about making sure your family – or anyone you care about – is taken care of today and after you're gone, it's probably time to call a financial advisor. Your money doesn't just have to be used to protect your loved ones, either – if there's a country you've always wanted to visit, or it's long been your dream to purchase a vacation home, a financial advisor will help you figure out how to use your wealth to build toward that goal.
Understand what you need before you hire a financial advisor
The first step to hiring a financial advisor is understanding what you need:
Are you someone that likes to manage your investments but needs financial planning to pull all the pieces of your life together?
Or do you want someone to take charge of all aspects of your financial life? Is there a specific issue you want help with? Do you want someone to be a partner for years to come, or do you need someone to create a plan and teach you how to move forward on your own?
 

If you have a partner, think about what you want to accomplish as a couple. Do you have the same priorities? Do you think about money the same way, or do individual spending or saving habits cause stress in your relationship?
Taking the time to think about your needs can put you on track to find someone who matches you. For example, if you're starting out, you don't want to hire someone specializing in retirement.
You want to have a clear understanding of your needs, challenges, goals, and personal style so you can find an advisor that can relate to you. They need the skills and experience to solve your problems and create a plan matching your goals.
How Do Financial Advisors Charge?
Financial advisors have many different models for the fees that they charge. This is a good thing because it allows you to find the model that works for you.
One-time fee:

This is a one-time charge for financial planning advice. The relationship isn't meant to be ongoing. The advisor will meet with you, gather information, and create a plan. You'll usually review it together to make sure it works for you, and they'll incorporate necessary changes. You'll be responsible for implementing the plan over time.

Ongoing (subscription) fees:

These are charged monthly or quarterly and reflect a relationship anticipated to last potentially for years. For many people, working with a financial advisor is a lifelong relationship, and the fees are well worth the advice, support and partnership provided. Some advisors offer fees based on the complexity of the financial plan.

Assets under management fee:

This is a percentage of the total assets under management that the advisor is responsible for.
Within these broad categories, advisors may create different combinations of fees or charge a flat fee. The most important thing for you is that the advisor should be completely transparent about all the fees charged. You should know exactly what you are paying for.
Are you able to work with a financial advisor?
This is subjective – but don't neglect it. For the relationship to be successful, you'll need to disclose personal information about your finances, income, debts, issues with money, history, etc.
It can be very uncomfortable to tell someone about situations where finances were precarious, or you made big mistakes that need cleaning up. You also need someone who relates to you and your style, and if you have a partner, you both need to be comfortable with the advisor, and the advisor should always consider both partners' desires.
Many advisors will offer an initial consultation by call, meeting, or Zoom to get to know you and allow you to discover and assess them. They'll tell you that the relationship needs to be a good fit – and they mean it.
They want to help you succeed, so be sure you ask questions and allow yourself to understand what they do and if you are comfortable with it. Do you like them? Do you trust them? Do some research, spend time on their website, and check out their social media.
The Bottom Line
Working with a financial advisor can be one of the most productive professional relationships you'll have. You can structure the relationship any way you want to reflect your style, needs, and comfort level.
Whether you want an advisor who will be a partner for many years to come, who will be your "first call" no matter what happens, or if you like to DIY your money and need some help creating a plan you can implement – there's an advisor for everyone.  
F5 Financial
F5 Financial is a fee-only wealth management firm with a holistic approach to financial planning, personal goals, and behavioral change. Through our F5 Process, we provide insight and tailored strategies that inspire and equip our clients to enjoy a life of significance and financial freedom.
F5 Financial provides fee-only financial planning services to Naperville, Plainfield, Bolingbrook, Aurora, Oswego, Geneva, St. Charles, Wheaton, Glen Ellyn, Lisle, Chicago and the surrounding communities; to McDonough, Henry County, Fayette County, Atlanta and the surrounding communities; to Venice, Sarasota, Fort Myers, Port Charlotte, Cape Coral, Osprey, North Port, and the surrounding communities; and nationally.
We'd love to have the opportunity to hear about your situation. Contact us here to schedule an appointment for a consultation.
---
Helping You With
Wealth Preservation – Wealth Enhancement – Wealth Transfer – Wealth Protection – Charitable Giving