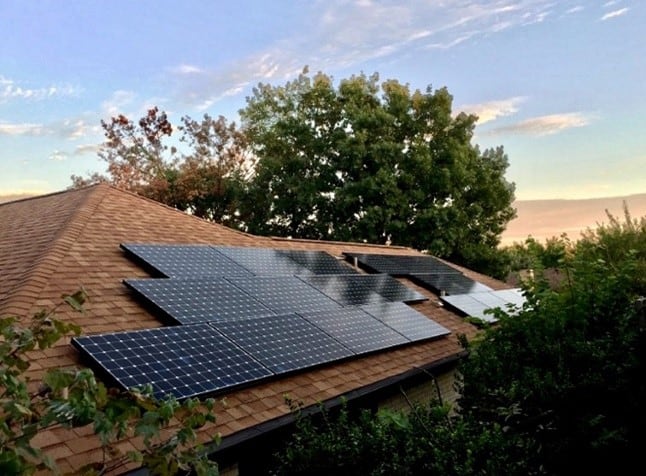 Is Solar Power Right for me? Things to consider from a new owner!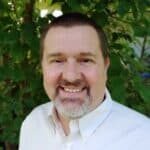 When I was a kid, my parents purchased an innovative solar power system for our house.  The panels were large and unattractive, and never really met the expectations of my parents in terms of power generation, money saved, and aesthetics, and they eventually took it out of the house.  Fast forward a classified number of years and the technology has improved greatly, as well as the tax incentives.  We recently put solar panels on our house in Florida and wanted to share the pros and cons of this sizable investment!
Pros:  The financial incentive of solar power systems is high thanks to the Inflation Reduction Act, and the technology works well.
The Inflation Reduction Act of 2022 increased the tax credits for the cost of installation of a residential solar power system from the previous incentive of 26% of the cost to 30% of the cost in the form of Residential Clean Energy Credits. The cost of your installation in the year you had it installed is reported when you do your taxes for that year, and you are issued a credit.  The credit is non-refundable, meaning you don't get more back than you owe in taxes, but any leftover value after your taxes are credited to the installation year's return carry forward to future years until the credit is used up against taxes owed.  An example of this would be a solar power system that costs $50,000, you would report this, and the IRS would credit you $15,000 against your tax bill.  When you can get something for 30% off, it is usually a strong incentive.
The efficiency of these systems has greatly improved.  Our home in Florida uses a lot of electricity due to the Air Conditioning that runs year-round, and rarely shuts off during the summer.  If you have seen an electric bill from the state of Florida, you can see that there is motivation on that bill to reduce it!  If your state is powered primarily by natural gas and coal like Florida, you also have inflation concerns as fossil fuels continue to rise in cost.  What you generate from solar power "inflation proofs" that portion of your electric bill.  During peak generation times, you can feed energy into the power grid, becoming an exporter of power, and the power company may credit you with this generated power.

It is important to understand if your power company has the capacity and policy to do this, you will want to check on this before making an installation decision. Many new power systems have apps that help you monitor energy usage and production, helping to understand when peak times are for both energy usage and production.
Politics aside, you are reducing carbon emissions in your state if they use fossil fuels to produce power. Even a state like Washington, that gets lots of power from zero-emission sources like hydroelectric and nuclear power may still use as much as 40% natural gas and coal to produce energy.  It can be a good feeling to take a step to reduce usage of fossil fuels.
Cons:  Solar Power Systems aren't cheap!
A new solar system will cost as much as the cost of a new car, and this might mean a base Chevrolet Malibu to a Cadillac Escalade, depending on how many panels you want and other features. A good rule of thumb is to gauge the cost of the system and how much power in Kilowatt Hours (kwh) it is expected to generate in a year, and then check and see how much cost is saved by determining the cost/kwh charged by the power company.  This is how much you will save in a year.  Now divide the cost of the system by how much you save in a year, and you will know how many years it will take to recover your investment.
The paragraph above helps you realize that you will need a significant amount of years to recover your investment. This number goes down when you factor in the cost of inflation on the energy you saved, which has gone up dramatically in the last couple of years.  Another critical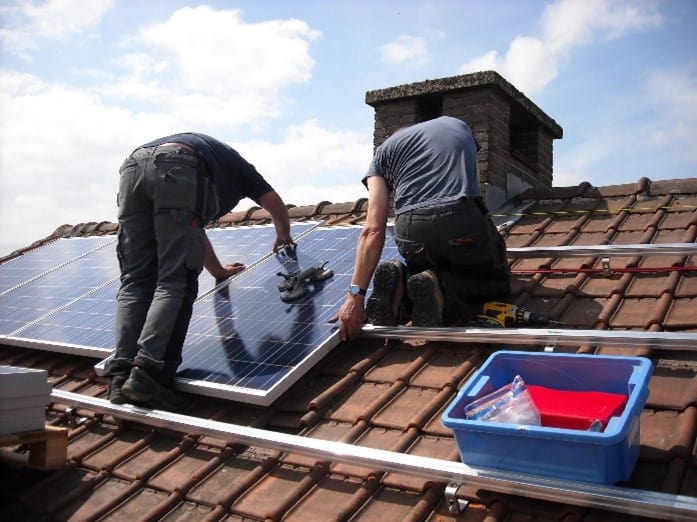 thing to consider is that when you decide to sell your home, it is likely the solar system will need to be paid off in advance of the sale.  If you are financing the cost of the panels, this could be problematic.  The cost of putting a new roof on your house will also increase, as the panels need to be removed to put the new roof on and then reinstalled.  You will want a newer roof in good shape when you proceed with installation.
At the end of the day, it is your personal decision!
For us, we felt like the cost of the system we purchased has the potential to reduce our annual electric bill by 80% or more, and preliminary results after several weeks of use are promising.  Since we turned on our system at the end of February, we have generated 106% of the energy we have used.  We had to use our tax credit towards the cost of the system (highly recommended), and we have modest payments that should be less than the energy savings, resulting in net positive cash flow each month.  We have planned to own our house for a long time, so it made sense to us.  Making large purchases like this can have a significant impact on your financial goals, and a financial planner can help you navigate whether it makes sense financially.  For more information on how we can assist you please visit us at www.f5fp.com, or schedule a free consultation.
Would You Like More Support?
---
Do you have a well-defined Investment Policy Strategy that is used to drive your investments in support of a comprehensive financial plan?
---
If not, would you like to partner with someone who is used to helping people get through these struggles and (then, with confidence) implement portfolio strategies in a systematic manner while focusing on your desired outcomes?
---
If so, feel free to send us an email or give us a call. We'd love to have the opportunity to help you find a bit more peace of mind when it comes to investing. 
F5 Financial
F5 Financial is a fee-only wealth management firm with a holistic approach to financial planning, personal goals, and behavioral change. Through our F5 Process, we provide insight and tailored strategies that inspire and equip our clients to enjoy a life of significance and financial freedom.
F5 Financial provides fee-only financial planning services to Naperville, Plainfield, Bolingbrook, Aurora, Oswego, Geneva, St. Charles, Wheaton, Glen Ellyn, Lisle, Chicago and the surrounding communities; to McDonough, Henry County, Fayette County, Atlanta and the surrounding communities; to Venice, Sarasota, Fort Myers, Port Charlotte, Cape Coral, Osprey, North Port, and the surrounding communities; and nationally.
We'd love to have the opportunity to hear about your situation. Contact us here to schedule an appointment for a consultation.
---
Helping You With
Wealth Preservation – Wealth Enhancement – Wealth Transfer – Wealth Protection – Charitable Giving
Sign up for our newsletter to get insights on investing and financial planning.