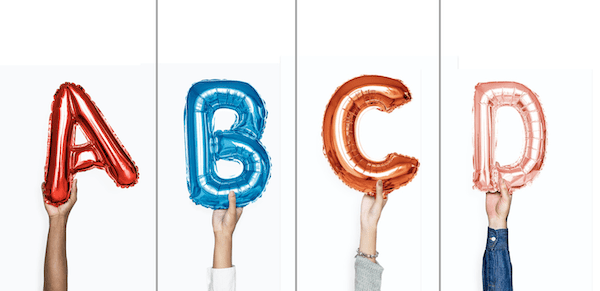 Know your ABC's (and D) of Medicare!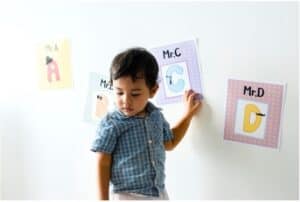 Today we discuss Medicare. Before the age of 65, many of us depend on private insurance or employer-covered policies to fund our healthcare. These health insurance policies can be relatively straightforward: we go to the doctor, give them an insurance card, get treated, and then the insurance pays the expense (minus the deductible, of course!). Things can get a little murky when we turn 65 and are at the doorstep of retirement.
How to know if you are fully covered-and safe from unpleasant financial surprises!
This is when the government steps in to provide health insurance through the program known as Medicare. That is when the questions start, as there are Medicare Parts A, B, C and D! What do these various parts cover, and how do I sign up for them? How do I know I am fully covered for most medical expenses so I can sleep at night-and not have to worry about a financially unpleasant surprise that could derail my retirement? The elephant in the room of retirement planning is often medical expenses, so it is important to know your ABC's (and D) of Medicare!
Medicare Part A – When to enroll and what you receive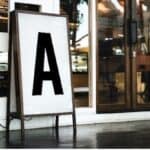 You enroll in Medicare during a sixth month open window (3 months before or 3 months after your 65th birthday) through the Social Security Administration www.medicare.gov. Failure to enroll can result in a financial penalty. Medicare part A is free (if we ignore taxes) and covers inpatient hospital stays and limited follow-up treatment at a skilled nursing facility (but does not cover Long Term Care, an important distinction!). Some home health care and hospice care are also covered by plan A.
Medicare Part B – It's automatic, and here's what it covers.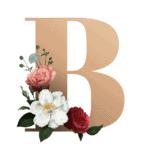 Medicare part B most closely resembles a large portion of a standard health insurance policy, and covers doctor visits, outpatient care, medical devices, some prevention and home health care, and visits to other health care providers. You are automatically enrolled in Medicare part B when you turn 65 (and are billed a monthly Medicare premium starting at $144.60/per month, Happy Birthday!) unless you opt to stay enrolled in your employer's health plan (must be a company with at least 20 employees and you must still be working). Medicare premiums are progressive, meaning that the more you earn in retirement, the more you pay (up to 491.60/month in 2020). The tricky thing that can happen here is the premium is computed from taxable income 2 years earlier, so a sudden decrease in income due to retirement or death of a spouse can be especially painful. Fortunately, you can request a reduction in premium using Form SSA-44.
What is a Medigap plan, and do you need one?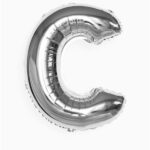 Even with Medicare parts A and B, there are still gaps in coverage which can lead to (financially) painful consequences like deductibles, co-pays, and extended hospital costs. To cover these gaps, there are Medigap Plans. If the Medicare alphabet did not confuse things enough, there are Medigap plans with Benefit classifications A-N to choose from, each with varying levels of coverage.  These plans are administered by private companies and are bound by government rules, because they fill in the coverage gaps of Medicare part A and B.
Here's what Medicare Advantage (formerly Part C) offers.
Medicare Advantage plans (formerly known as Part C) are also run by private companies and must follow government Medicare rules. These plans cover all the Medicare Plan A and B benefits, and add prescription drugs, dental, vision and hearing benefits. You can enroll online through the Medicare website www.medicare.com.
Medicare Plan D – Drug coverage (but watch out for the Donut Hole)!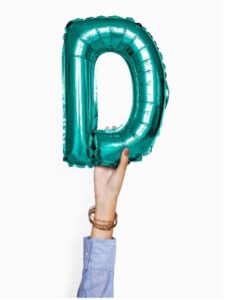 If you do not want Medicare Advantage, you need not sign up for it, but you will likely want to have prescription drug coverage, and that's where plan D comes in, Medicare drug coverage. This helps to cover the cost of prescription drug coverage, and you can sign up for plan D on the Medicare website. You can plug in the prescription drugs that you use to dial in the cost for each plan. A peculiar feature of plan D coverage is a coverage gap known as the "donut hole", which causes coverage to expire after $4,130 (for 2021) in prescription drugs have been spent, but then resumes when $6,550 in out-of-pocket expenses have been exhausted, at which point catastrophic coverage takes care of any additional drug costs.
Medicare questions? We're here to help.
These are the basic of your ABC's (and D) of Medicare. There are many combinations of coverage to consider, and everyone is unique in their coverage needs in retirement. Fortunately, the Medicare website is available to help navigate these coverages, but it can also be useful to have professional help. For additional guidance we are happy to offer a free consultation, please visit us at www.F5FP.com.
Would You Like More Support?
---
Do you have a well-defined Investment Policy Strategy that is used to drive your investments in support of a comprehensive financial plan?
---
If not, would you like to partner with someone who is used to helping people get through these struggles and (then, with confidence) implement portfolio strategies in a systematic manner while focusing on your desired outcomes?
---
If so, feel free to send us an email or give us a call. We'd love to have the opportunity to help you find a bit more peace of mind when it comes to investing.
Photo credit: rawpixel.com
F5 Financial
F5 Financial is a fee-only wealth management firm with a holistic approach to financial planning, personal goals, and behavioral change. Through our F5 Process, we provide insight and tailored strategies that inspire and equip our clients to enjoy a life of significance and financial freedom.
F5 Financial provides fee-only financial planning services to Naperville, Plainfield, Bolingbrook, Aurora, Oswego, Geneva, St. Charles, Wheaton, Glen Ellyn, Lisle, Chicago and the surrounding communities; to McDonough, Henry County, Fayette County, Atlanta and the surrounding communities; to Venice, Sarasota, Fort Myers, Port Charlotte, Cape Coral, Osprey, North Port, and the surrounding communities; and nationally.
We'd love to have the opportunity to hear about your situation. Contact us here to schedule an appointment for a consultation.
---
Helping You With
Wealth Preservation – Wealth Enhancement – Wealth Transfer – Wealth Protection – Charitable Giving
Sign up for our newsletter to get insights on investing and financial planning.