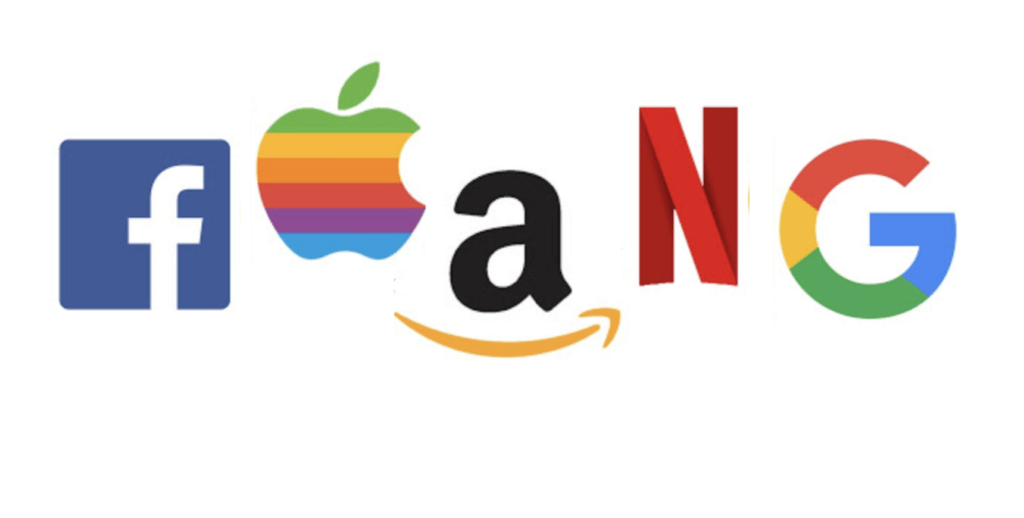 Sinking your "FAANGs" Into Investing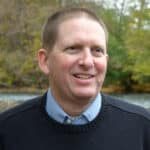 Recently the acronym "FAANG" has been showing up more and more. For those of you not fully versed on this, FAANG stands for Facebook, Amazon, Apple, Netflix, and Google. The market darlings of the day!
Many investors have taken significantly over-weighted positions on these stocks based on their performance (which has been outstanding) over the past decade. One measure of broad market performance (see attached) has the market up by 12.6% yearly over the ten years ending 12/31/18, while the FAANG holdings have returned 30.4% over the same time period.
What folks don't recognize is that IT IS NO DIFFERENT THIS TIME!!! Just about every ten years has had its comparable FAANG stocks. However, the composition of the top 10% of the performers in the market changes radically and significantly over time. AND, there is no way to a priori identify these stocks.
Will the FAANGs continue to "kill it" in the market? Perhaps. But the key, in my opinion, is to recognize that an effective investment strategy goes way beyond chasing the top five performing stocks of the past decade. History suggests that this strategy is highly volatile and can lead to sub-par returns (see the attached article for more details).
You can get a more detailed discussion of this topic by jumping to this link, which contains a PDF file going into more detail on this topic.
Would You Like More Support?
---
Do you have a well-defined Investment Policy Strategy that is used to drive your investments in support of a comprehensive financial plan?
---
If not, would you like to partner with someone who is used to helping people get through these struggles and (then, with confidence) implement portfolio strategies in a systematic manner while focusing on your desired outcomes?
---
If so, feel free to send us an email or give us a call. We'd love to have the opportunity to help you find a bit more peace of mind when it comes to investing.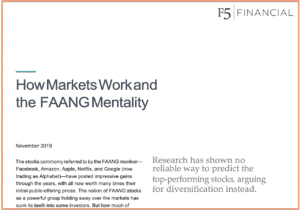 Enjoy the read and remember, it's NOT about the money. It's about how the money supports your goals!
Photo credits: (left to right): logos of Facebook, Apple, Amazon, Netflix, and Google
F5 Financial
F5 Financial is a fee-only wealth management firm with a holistic approach to financial planning, personal goals, and behavioral change. Through our F5 Process, we provide insight and tailored strategies that inspire and equip our clients to enjoy a life of significance and financial freedom.
F5 Financial provides fee-only financial planning services to Naperville, Plainfield, Bolingbrook, Aurora, Oswego, Geneva, St. Charles, Wheaton, Glen Ellyn, Lisle, Chicago and the surrounding communities; to McDonough, Henry County, Fayette County, Atlanta and the surrounding communities; to Venice, Sarasota, Fort Myers, Port Charlotte, Cape Coral, Osprey, North Port, and the surrounding communities; and nationally.
We'd love to have the opportunity to hear about your situation. Contact us here to schedule an appointment for a consultation.
---
Helping You With
Wealth Preservation – Wealth Enhancement – Wealth Transfer – Wealth Protection – Charitable Giving
Sign up for our newsletter to get insights on investing and financial planning.