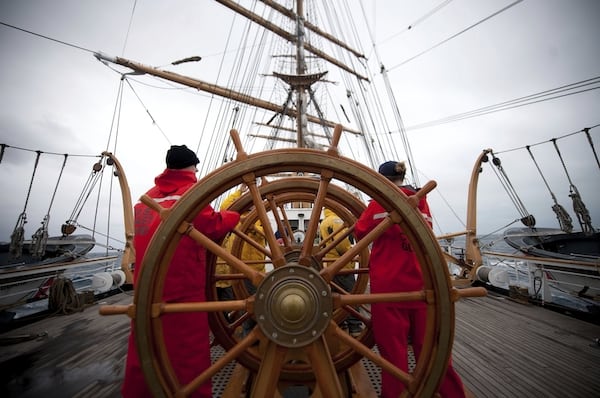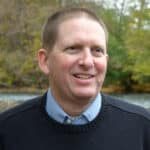 Having a plan and sticking to it is the key to being a successful investor.
Different Day, Same Story
First, a disclaimer: I'm not forecasting where the markets are headed OR making/giving any sort of investment advice. You'll need to consult your financial advisor for that sort of thing.
However, I am having fun watching the markets go through their "standard" gyrations. To me "standard" means:
They jump around like a 2-year-old on a sugar high.
They fall down and cry like a 2-year-old.
They get up and laugh/celebrate like a 2-year-old.
They continue to grow over time just like that same 2-year-old.
OK, so it's not EXACTLY the same, but hopefully you get my point:
Short term: The markets are volatile.
Long term: The markets are where we see the growth of the economy reflected.
 So What's the Point?
Hopefully, I'm sounding like a broken record to you as you read this post. If so, congratulations you have internalized the message about volatility and long-term growth. And if you have internalized this, you are in AWESOME position to have success as an investor.
However, if these concepts are new to you, the point is that you need to take them to heart and make the time/take the time to research what I'm sharing. I am 100% confident that, if/when you do the research, you will understand what I'm trying to communicate.
And that's half the battle—understanding/getting your rational mind wrapped around this concept.
What's the Other Half of the Battle?
Unfortunately, it's NOT enough to just win the rational battle. You have to win the emotional battle as well!
I challenge you to find me an investor with a $1M portfolio who has seen the value of that portfolio shrink to $500K and has NOT had that sick feeling in their stomach!
Furthermore, I challenge you to find me an investor who at this point has not asked themselves the question: "Can I afford to keep losing money? / Is this time different? / Do I need to get out of the market?" when they are staring this drop in portfolio value directly in the face.
While they may 100% understand the math, science, and logic of staying the course, their "lizard brain" is fully in survival mode and they are thinking about jumping ship at EXACTLY the wrong time.
The facts and data show the wisdom of staying the course. I strongly recommend to the clients we serve that they stay the course. HOWEVER, this is a battle that you will likely need to fight internally during this tough time!
In my experience, talking about this forthcoming feeling of discomfort and preparing for it a priori is critical to NOT making the wrong decision. Understanding that emotional discomfort is part of the investing process— AND overcoming that discomfort—is critical to anyone's success as an investor.
 So What Do I Do?
Simple. Wash, rinse, repeat. Not easy, but simple! The market has a long-term history of predictability:
Predictable volatility
Predictable growth
We have a long-term history as investors:
Predictable discomfort with volatility
Predictable success when we deal with our discomfort
To become the "best investor" you can be, you need to educate yourself on what has happened in the past, make YOUR plan for the future, and put controls/processes in place to ensure that you execute on that plan.
It's not hard to understand these concepts. It is hard to execute them. I'm blessed with an ability to execute through the emotions and help others do the same.
Feel free to reach out to me if you would like to discuss further.
Would You Like More Support?
---
Do you have a well-defined Investment Policy Strategy that is used to drive your investments in support of a comprehensive financial plan?
---
If not, would you like to partner with someone who is used to helping people get through these struggles and (then, with confidence) implement portfolio strategies in a systematic manner while focusing on your desired outcomes?
---
If so, feel free to send us an email or give us a call. We'd love to have the opportunity to help you find a bit more peace of mind when it comes to investing.
Photo credit: rawpixel.com
F5 Financial
F5 Financial is a fee-only wealth management firm with a holistic approach to financial planning, personal goals, and behavioral change. Through our F5 Process, we provide insight and tailored strategies that inspire and equip our clients to enjoy a life of significance and financial freedom.
F5 Financial provides fee-only financial planning services to Naperville, Plainfield, Bolingbrook, Aurora, Oswego, Geneva, St. Charles, Wheaton, Glen Ellyn, Lisle, Chicago and the surrounding communities; to McDonough, Henry County, Fayette County, Atlanta and the surrounding communities; to Venice, Sarasota, Fort Myers, Port Charlotte, Cape Coral, Osprey, North Port, and the surrounding communities; and nationally.
We'd love to have the opportunity to hear about your situation. Contact us here to schedule an appointment for a consultation.
---
Helping You With
Wealth Preservation – Wealth Enhancement – Wealth Transfer – Wealth Protection – Charitable Giving
Sign up for our newsletter to get insights on investing and financial planning.