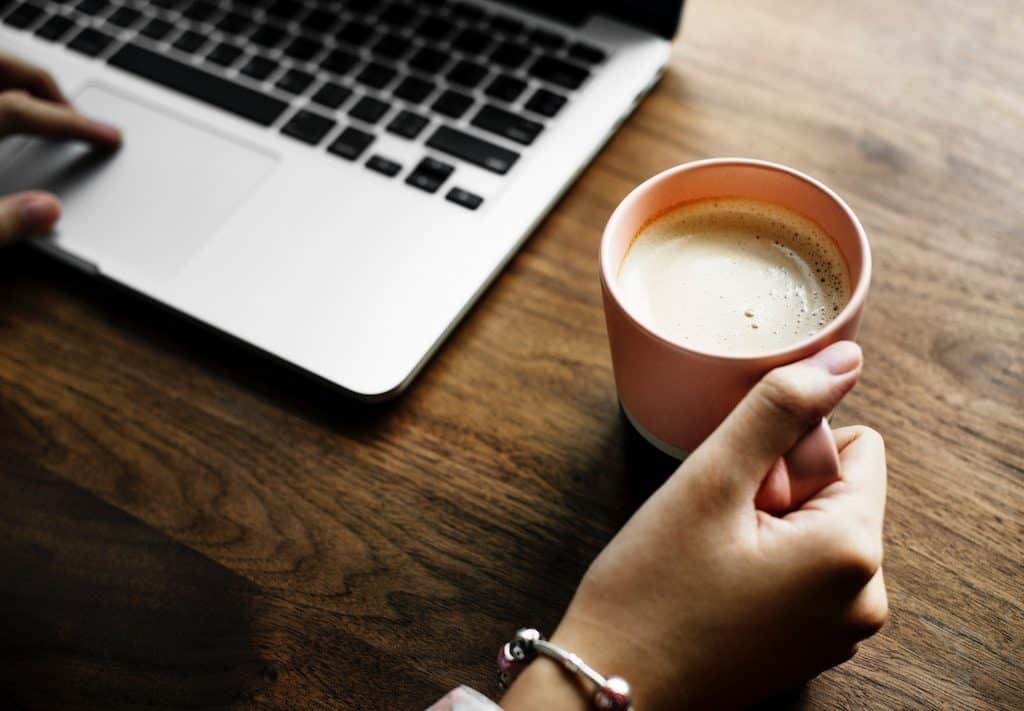 Taoism and Investing – Something from Nothing
By: Curt Stowers
The nature of life in the US is one of "go, go, go." We are always looking for bigger, better, stronger and faster. This societal programming drives us to believe that we MUST continually take action if we are to be successful.
Poppycock.
Sometimes the best action to take is NO action. The Chinese philosophy of Taoism is best understood as "do without doing." When it comes to investing, this is priceless advice.
In my opinion, successful investing requires a well-defined, fully implemented Investment Policy Strategy (IPS). Such an IPS describes your exposure to equities, your exposure to markets, your exposure to factors, your beliefs about market behavior, your goals, your cash flow, and your overall financial plan.
And the implementation of the Investment Policy Strategy VERY OFTEN requires no action other than the action of DISCIPLINE. This is true on many/most days.
Once your IPS in place, you need to follow it to a "T," even when it can feel uncomfortable. And, to circle back to our societal programming, we feel very uncomfortable NOT taking actions.
Taking this down one level —if you are constantly monitoring the markets, allowing this monitoring to influence your feelings, and allowing these feelings to guide/drive you to actions (i.e., buying/selling) in your investment portfolio, then you are likely going to have a challenging path to wealth accumulation.
Conversely if you adopt the Taoist philosophy of "do without doing" and have the discipline to adopt and implement an Investment Policy Strategy, then you are likely going to have much better success in the area of wealth accumulation.
The attached article goes into more detail on this topic. Hopefully, after you have a chance to review the article, you will better understand this topic AND be able to incorporate this new knowledge into your investment strategy.
Do you have a well-defined Investment Policy Strategy that is used to drive your investments?
If not, would you like to partner with someone who is used to helping people get through these struggles and (then, with confidence) implement portfolio strategies in a systematic manner?
If so, feel free to send us an email or give us a call.We'd love to have the opportunity to help you find a bit more peace of mind when it comes to investing.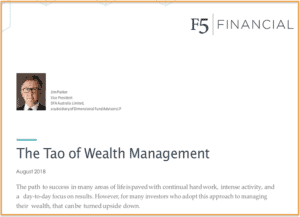 Enjoy the read and remember, it's NOT about the money. It's about how the money supports your goals!
Photo credit: Rawpixel on unsplash.com
F5 Financial
F5 Financial is a fee-only wealth management firm with a holistic approach to financial planning, personal goals, and behavioral change. Through our F5 Process, we provide insight and tailored strategies that inspire and equip our clients to enjoy a life of significance and financial freedom.
F5 Financial provides fee-only financial planning services to Naperville, Plainfield, Bolingbrook, Aurora, Oswego, Geneva, St. Charles, Wheaton, Glen Ellyn, Lisle, Chicago and the surrounding communities; to McDonough, Henry County, Fayette County, Atlanta and the surrounding communities; to Venice, Sarasota, Fort Myers, Port Charlotte, Cape Coral, Osprey, North Port, and the surrounding communities; and nationally.
We'd love to have the opportunity to hear about your situation. Contact us here to schedule an appointment for a consultation.
---
Helping You With
Wealth Preservation – Wealth Enhancement – Wealth Transfer – Wealth Protection – Charitable Giving