Protecting Yourself and Your Family – The Importance of Insurance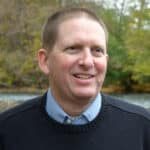 If only everything went as planned….  Unfortunately, life does not work that way.  And that's why having a solid set of insurance policies in place is so important.  There's a multitude of types of insurance coverage that is available.  While every situation is different, the most types of coverage are:
Property and casualty – This is your home insurance, your car insurance, and your umbrella insurance.  Most individuals have these policies in place.
Life insurance – Life insurance comes in two major "flavors" – term and permanent.  Term insurance is designed to be in effect for a finite time period with no residual cash value.  Permanent insurance is designed to be in effect imperpetuity and generally has some residual cash value.
Disability Insurance – While not as well known, this form of insurance is often more important than life insurance.  Disability insurance replaces part of your income if you become unable to work.  That's why it's MORE important than life insurance – the statistics bear out that it's more likely that you'll be disabled during your working life time than you'll die.
Rule #4 – You need to review of your life insurance, property and casualty, and disability insurance on a regular basis.
What does a review constitute?  Several things:
Review the terms and conditions of your policies
Review the deductible amounts and exclusions of your policies
Review the premium schedule – current and future – of your policies
Review amount of coverage relative to the value that is being protected (e.g. home value, car value, income value, etc.)
Of all of the steps on the road to financial independence, this one is probably the most difficult to complete on your own.  Many policies are quite lengthy and contain terms and language that is not normally encountered and/or difficult to understand.  That said, it's well worth the effort to sit down with your policies and personally review them.  Chances are you'll learn a few things in the process.
However, my guidance on this topic is that you reach out to someone who has experience in this area unless you are willing to spend the requisite time to go through your policies in great detail.
ACTION ITEM – Schedule a review of your life insurance, property and casualty, and disability insurance with an independent insurance agent or a fee-only financial planner.
[author] [author_image timthumb='on']https://www.f5fp.com/wp-content/uploads/2012/02/100_3458-Cloned-background-1-214×300.jpg[/author_image] [author_info]F5 Financial Planning, L.L.C. (F5FP) is a comprehensive, fee-only, financial planning firm serving Naperville and surrounding communities.
Led by Curt Stowers, F5FP focuses on providing corporate executives, entrepreneurs, and families with comprehensive financial planning that leads to financial security, simplicity, and success. As an executive with Caterpillar for 18 years, Curt brings real, practical experience to financial planning. Curt has successfully passed the examination to be awarded the CERTIFIED FINANCIAL PLANNER™ credential.[/author_info] [/author]
Sign up for our newsletter to get insights on investing and financial planning.