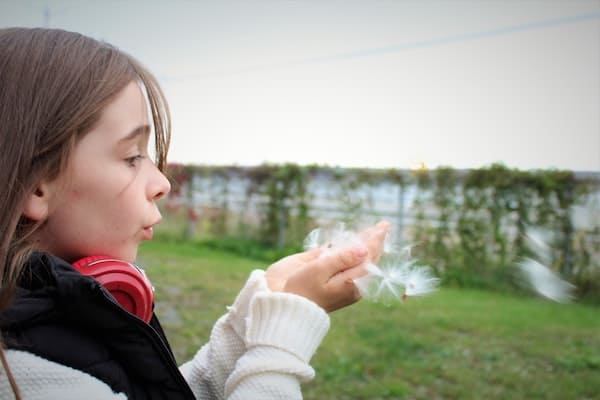 Monday Morning Motivation – Believer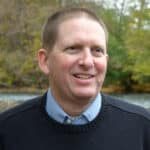 Sharing Resources to Help You Grow Personally, Professionally & Financially
Sometimes it helps to get a little dose of encouragement—along with a good cup of coffee!—to start the day. Today we discuss "believer."
Hopefully, the message below will help you get off to a good start for the week. Please feel free to forward the newsletter along to others who you think would benefit from the content.
---
Believer
---
As mentioned previously, I have been drawing motivation/ideas for my weekly topics from Zig Ziglar's book Over the Top. It is absolutely fascinating to me how, as I work through the list of characteristics that he enumerates, I gain new insights into why these traits are so important. It is also an incredible opportunity for personal growth, as I work through the list. No matter what the characteristic, I find that there is more that I can do in the area.
Today's word is "believer." Wow, talk about a word full of opportunity to learn!
Now, fair warning, I'm going to be particularly challenging this week. AND I'm also going to get a bit deeper into the area of faith. You've been warned—read on at your own risk!
The word "believer" is one that is absolutely chock full of potential! Two potential ideas that could be presented regarding being a believer:
Approach #1
The first would be to again reference Stephen Covey's famous quote that "All things are created twice. First mentally and second physically." This angle would focus on the importance of believing in what you desire the future to hold BEFORE it actually appears. It would emphasize, that through belief, you create your own reality that never existed prior to you believing.
Approach #2
The second would be to go down the path of pure faith and speak about being a believer in Christ. This one might ruffle a few feathers, but it also would be totally appropriate given Ziglar's underlying belief structure. At his core, Ziglar was a Christian and gave all the credit for his life's achievements to Christ. He would offer to each of us that this approach is worth considering. He would offer that—unless you are a believer—you really don't connect with the most important thing in life.
And a third approach
I am going to take a third approach that might be a bit less controversial and might offer a bit wider appeal. But full disclosure, I love / 100% buy into BOTH of the above ideas.
Consider this:
Being a believer requires that you have faith in that which is unseen. It requires that you take the step that is uncomfortable so that you can reach the place that is incredible. It is scary. It requires you face your fears. It requires that you trust.
"Being a believer requires risk."
Being a believer requires risk:
Risk of failure
Risk of ridicule
Risk of disappointment
Risk of being labeled naïve
But NOT being a believer GUARANTEES even worse than the above risks. When you are NOT a believer:
You won't fail, but you won't accomplish anything.
You won't face ridicule, but you won't have a chance to shine.
You won't face disappointment, but you won't experience joy.
You won't be labeled naïve, but you will be labeled as jaded.
And worst of all, not believing GUARANTEES that you will not find significance.
Because significance requires stepping outside of your comfort zone and believing there is something better—yet unseen—out there. And at the end of the day, all of us WANT, all of us NEED, something better in our lives. That something is significance, which I define as having a positive impact on others. And only when we risk being a believer, do we have that chance to impact others.
That brings us to this week's question:
Why are you afraid to be a believer?
Thanks for sharing a bit of your time with me this Monday morning.  
Have a great week!
Curt
About MMM: Each week I publish "Monday Morning Motivation" in the hopes that at least one person will find a bit of inspiration and that this inspiration will have a positive impact on their life. My motivation comes from experiences, reading, sermons, and discussions.
Photo credit: Sophie Lavoie on unsplash.com
---
Blog post from this past week:
F5 Financial
F5 Financial is a fee-only wealth management firm with a holistic approach to financial planning, personal goals, and behavioral change. Through our F5 Process, we provide insight and tailored strategies that inspire and equip our clients to enjoy a life of significance and financial freedom.
F5 Financial provides fee-only financial planning services to Naperville, Plainfield, Bolingbrook, Aurora, Oswego, Geneva, St. Charles, Wheaton, Glen Ellyn, Lisle, Chicago and the surrounding communities; to McDonough, Henry County, Fayette County, Atlanta and the surrounding communities; to Venice, Sarasota, Fort Myers, Port Charlotte, Cape Coral, Osprey, North Port, and the surrounding communities; and nationally.
We'd love to have the opportunity to hear about your situation. Contact us here to schedule an appointment for a consultation.
---
Helping You With
Wealth Preservation – Wealth Enhancement – Wealth Transfer – Wealth Protection – Charitable Giving
Sign up for our newsletter to get insights on investing and financial planning.