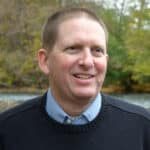 In Execution: The Discipline of Getting Things Done, Larry Bossidy and Ram Charan outline the necessary steps for an organization to get things done.  They highlight three key building blocks (essential leader behaviors,  culture, people) and three key processes (people, strategy and operations).  While the framework is quite simple, it is extremely powerful.
The details behind the need for execution, the building blocks, and the processes are:
Why is Execution Necessary?
It is a discipline that is required for business success.
It is the major job of business leaders.
It must be a core element of a business' culture.
Building Block 1 – The Seven Essential Leader Behaviors
Know your business
Insist on realism
Set clear goals and priorities
Follow through
Reward your doers
Expand people's capabilities
Know yourself
Building Block 2 – Create a Cultural Framework for Change
We change a culture by changing behaviors
We change behaviors by changing rewards
Frank dialogue is necessary to change a culture
Building Block 3 – Have the Right People in the Right Place
We do not have the right people in the right place due to three issues that must be addressed:
We don't have objective evaluation criteria.
We don't have the courage to make a change
We aren't comfortable with diversity; and, therefore, hire people we are comfortable with
Core Process 1 – People Process / Linking Strategy and Operations
Three Essentials

Evaluate individuals accurately and in depth
Provide framework for identifying and developing talent
Ensure that the leadership pipeline is full
Four Building Blocks

Make sure people are aligned to the strategy and operations
Develop the leader pipeline
Deal with non-performers
Link HR to business results
Core Process 2 – Strategy Process / Key Questions To Address
What is the assessment of the external environment?
How well do we understand the existing customers and clients?
What is the best way to grow the business profitably?
Who is the competition?
Can the business execute the strategy?
Are the short term and long term balanced?
What are the critical issues facing the business?
How will the business make money on a sustainable basis?
Core Process 3 – Operations Process / Breaking the Long Term Output in to Short Term Targets
Set the Targets:  Keep them realistic.  Base them on track records and history.
Develop Action and Contingency Plans:  Prepare the plan AND a contingency.  Plan for possible barriers to ensure you are prepared and can navigate them.
Get Agreement and Closure from all Participants:  Communicate the plan after agreement.  Reiterate your expectation that people deliver what they promise.
If you would like to have a copy of this summary in PDF form to share with others you can click here
Want access to additional information on DFA? Click Here to Join Our Mailing List and receive access to a private page with more information.
We'd Be Happy To Share More Information With You. Click Here If You Would Like To Join Our Mailing List.
If you liked this post, you might want to check out these as well:
Sign up for our newsletter to get insights on investing and financial planning.