Book Summary – The 29 Percent Solution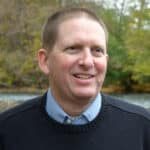 The 29% Solution
Ivan R. Misner and Michelle R. Donovan
Ivan Misner is well known as the founder of Business Networking International so it should come as no surprise to find that together with Michelle Donovan he has pulled together a solid book on how to improve your networking skills.
The authors take issue with the popular "wisdom" that we are all connect by six degrees of separation.  Instead, they argue that only 29% — hence the book's title – of us are this well connected.
The book is broken up in to 52 tips (one for each week) related to networking, ten key traits that successful networkers possess, and ten key questions that successful networkers ask.
Taking the time to review the tips, traits, and questions would be a wise investment of your time.
52 Weekly Tips:
Set Networking Goals
Block Out Time to Network
Profile Your Preferred Client
Recruit Your Word-of-Mouth Marketing Team
Give to Others First
Create a Network Relationships Database
Master the Top Ten Traits
Diversify Your Contacts
Meet the RIGHT People
Reconnec t with People from the Past
Talk to Your Family
Stop Being a Cave Dweller
Join a Web-Based Networking Group
Become Magnetic
Be a Value-Added Friend
Become a Catalyst
Find an Accountability Partner
Volunteer and Become Visible
Send a Thank-You Card
Follow Up TODA
Be "ON" 24/7
Learn to Play Golf or Something
Have Purposeful First Meetings
Make First Impressions Count
Seek Out a Referral Networking Group
Join a Chamber of Commerce
Sponsor Select Events
Host a Purposeful Event
Ask Your Own Questions
Talk About Benefits, Not Features
Become a Profiler for Your Business
Become a Motivational Speaker for Your Business
Leverage Your Smallest Billboard
Give a High-Value Presentation
Create an Informative Newsletter
Write a Press Release
Write Your Own Identity
Ask for Written Testimonials
Write Down Two Success Stories
Write a Personal Introduction
Toot Your Own Horn
Ask for Feedback
Adopt a Host Mentality
Follow the Money Trail
Write a Letter of Support
Ask for Referrals
Read the Paper, with Referral Intent
Conquer Your Fear of Public Speaking
Become the Hub Firm of a Power Team
Become a Networking Mentor
Recruit an Advisory Board for Your Business
Commit to Lifelong Learning
Ten Key Traits
Timely follow up on referrals
Positive attitude
Enthusiasm/motivation
Trustworthiness
Good listening skills
Commitment to networking 24/7
Gratitude
Helpfulness
Sincerity
Dedicated to working one's network
Ten Key Questions To Ask
What do you do?
Who's your target market?
What do you like most about what you do?
What's new in your business?
What's the biggest challenge in your business?
What sets you apart from your competition?
Why did you start your business?
Where is your business located?
What's your most popular product?
How do you generate most of your business?
If you have any questions, thoughts or comments about the topics covered in this article, feel free to reach out to me at any point in time.  I enjoy working with entrepreneurs, corporate executives, and families to define their goals and make sure they have plans in place they are executing to achieve those goals.
If you would like to have a copy of this summary in PDF form to share with others you can click here
Want access to additional information on DFA? Click Here to Join Our Mailing List and receive access to a private page with more information.
We'd Be Happy To Share More Information With You. Click Here If You Would Like To Join Our Mailing List.
If you liked this post, you might want to check out these as well:
Sign up for our newsletter to get insights on investing and financial planning.