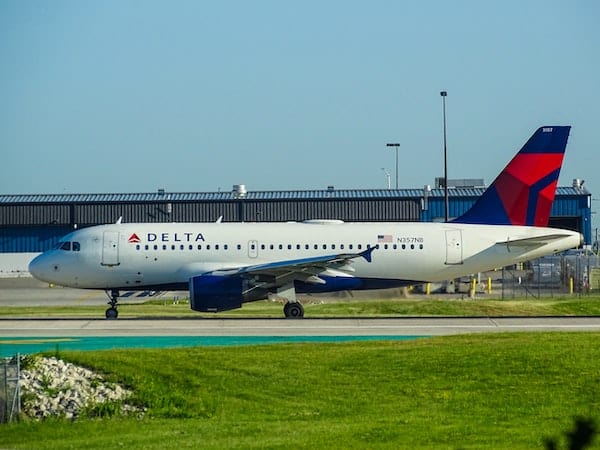 Delta's Volunteer Departure Program – What You Need to Know
By: Josh Duncan
Throughout my career I have heard the term "prepare for the unexpected" many times. Typically, this pertains to planning for your family and heirs with life insurance. I am not sure why the term is not just used for life in general, as curve balls come about as frequent as the sun rises. Some of the curve balls result in a "hit batter," and we have to shake it off on our way to first base.
Our current situation is just another example of how the unexpected can really surprise us and we become a "hit batter." As a financial planner, it's my job to prepare for the unexpected. Many times over, I have reminded my clients that the storm will come and we will "stick to our plan."
Much economic loss, but also some unexpected economic gain
The "storm" created by our response to COVID-19 has been quite interesting, to say the least. Many people have paid the ultimate price. We have also seen record breaking unemployment numbers. However, some companies, including their employees, are benefiting from the increased business driven by the life changes our society has made. This has been unexpected.
Impacts to the airline industry
It is no surprise that the airline industry has taken a major hit due to suspended international travel, quarantines, and business reductions. To help keep the airlines afloat, the CARES Act offered up financial assistance if the carrier kept from furloughing or reducing pay rates until September 30, 2020.
Delta Airlines announced their voluntary departure program
Delta Air Lines received assistance from the CARES Act and has taken other steps to help dampen the blow from COVID-19. Not only have they asked for voluntary furloughs, they released a Voluntary Departure Program on May 27th. The approach to offer additional incentives for employees to retire early is common in the business world and should not come as a surprise. In fact, I'm sure many employees were asking for these types of programs.
Enhanced Retirement Program vs. Voluntary Opt-Out Package
There are two offers from Delta. One is an enhanced retirement package for long-term employees with more than 25 years of service. The other is a voluntary opt-out package. These two offers DO NOT cover pilots, as they are covered by a union contract.
Families now have BIG decisions to make as they review the offers. The reality is if the workforce is not reduced to where it needs to be, mandatory furloughs and possibly layoffs may be required after the September 30th CARES Act requirement.
Cash severance, healthcare coverage, travel privileges, career transition support
In short, both packages offer a cash severance payment, continued healthcare coverage, travel privileges and passes, and career transition support. The enhanced retirement package adds a retiree medical account to help bear the burden of medical expenses to age 65 with Medicare eligibility.
Weighty decision for Delta families
Each eligible employee has received the necessary information that pertains to their situation. However, deciding on whether to take or decline the package can be complicated and frustrating. Plus, the election deadline is July 13, 2020. The weight of this decision will cause a great burden for many families.
If offered the Voluntary Departure Program, here is how to proceed:
So, how do you proceed? First, be sure you have ALL the documentation necessary for the offer presented to you. Next, refresh your budget/spending plan to ensure you are using accurate numbers. You MUST know what it costs to live the lifestyle you wish to keep. This includes everyday expenses, medical, debt, and entertainment.
Now, if you plan to continue working, determine how long your emergency fund and the cash severance will last. WARNING: Be sure to plan for taxes to be withheld on the cash severance payment. Using the gross payment amount will throw off your plan. In the long run, paying some taxes up front will make your tax bill less shocking in early 2021. But you need to plan for the net amount you will receive.
How will the Enhanced Retirement Program change your retirement plans?
If you are planning to retire, now is the time to model how the enhanced retirement program will change your plans. What I was just able to say is one sentence is not a reflection of the complexity of the task. There are many variables to consider in this equation. For example, the increased length of retirement, health insurance, medical expenses, timing of pension payments, etc.
Finally, review everything three more times to be sure you understand the way forward. As I started this post, the unexpected WILL happen. There is no way we can know what is on the horizon. Prepare as best you can. Do not be afraid to ask for help from a professional. Although it may be challenging, you can do this!
Would You Like More Support?
---
Do you have a well-defined Investment Policy Strategy that is used to drive your investments in support of a comprehensive financial plan?
---
If not, would you like to partner with someone who is used to helping people get through these struggles and (then, with confidence) implement portfolio strategies in a systematic manner while focusing on your desired outcomes?
---
If so, feel free to send us an email or give us a call. We'd love to have the opportunity to help you find a bit more peace of mind when it comes to investing.
Photo credit: Miguel Angel Sanz on unsplash.com
F5 Financial
F5 Financial is a fee-only wealth management firm with a holistic approach to financial planning, personal goals, and behavioral change. Through our F5 Process, we provide insight and tailored strategies that inspire and equip our clients to enjoy a life of significance and financial freedom.
F5 Financial provides fee-only financial planning services to Naperville, Plainfield, Bolingbrook, Aurora, Oswego, Geneva, St. Charles, Wheaton, Glen Ellyn, Lisle, Chicago and the surrounding communities; to McDonough, Henry County, Fayette County, Atlanta and the surrounding communities; to Venice, Sarasota, Fort Myers, Port Charlotte, Cape Coral, Osprey, North Port, and the surrounding communities; and nationally.
We'd love to have the opportunity to hear about your situation. Contact us here to schedule an appointment for a consultation.
---
Helping You With
Wealth Preservation – Wealth Enhancement – Wealth Transfer – Wealth Protection – Charitable Giving