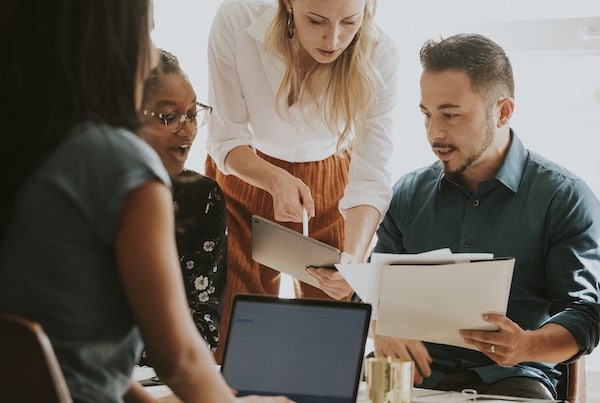 Monday Morning Motivation – Emotionally Intelligent
By: Curt Stowers
Sharing Resources to Help You Grow Personally, Professionally & Financially
Sometimes it helps to get a little dose of encouragement—along with a good cup of coffee!—to start the day. Today we discuss "Emotionally Intelligent."
Hopefully, the message below will help you get off to a good start for the week. Please feel free to forward the newsletter along to others who you think would benefit from the content.
---
Emotionally Intelligent
---
Many—make that most—of us will argue that your EQ (emotional intelligence) will trump your IQ when it comes to getting things done.
I could not agree more.
Emotional intelligence was popularized by Daniel Goleman in his book Emotional Intelligence in 1996. He suggested that EQ is composed of five components:
Self-awareness – Understanding yourself
Self-regulation – Controlling yourself
Social skills – Working with others
Empathy – Feeling for others
Motivation - Drive
As you review these five traits, it quickly becomes evident that possessing these traits has a high degree of correlation to making an impact. In fact, I would argue that these five traits are SUFFICIENT to lead a life of SIGNIFICANCE:
"Sufficient" defined here as:

If you have these conditions, the outcome is guaranteed.
"Significance" defined here as:

Making a positive impact on others' lives
Think about it:
If you have drive, are aware of others' feelings, work well with others, and understand and control your emotions, how can you NOT make a positive impact on others' lives?
That being the case, it seems obvious that emotional intelligence trumps traditional measures of intelligence. And, accordingly, it seems that a focus on EQ vs IQ would be quite prudent.
That brings us to this week's question:
What are you doing to become more emotionally intelligent?
Thanks for sharing a bit of your time with me this Monday morning.  
Have a great week!
Curt
About MMM: Each week I publish "Monday Morning Motivation" in the hopes that at least one person will find a bit of inspiration and that this inspiration will have a positive impact on their life. My motivation comes from experiences, reading, sermons, and discussions.
Photo credit: rawpixel.com
---
Blog post from this past week:
F5 Financial
F5 Financial is a fee-only wealth management firm with a holistic approach to financial planning, personal goals, and behavioral change. Through our F5 Process, we provide insight and tailored strategies that inspire and equip our clients to enjoy a life of significance and financial freedom.
F5 Financial provides fee-only financial planning services to Naperville, Plainfield, Bolingbrook, Aurora, Oswego, Geneva, St. Charles, Wheaton, Glen Ellyn, Lisle, Chicago and the surrounding communities; to McDonough, Henry County, Fayette County, Atlanta and the surrounding communities; to Venice, Sarasota, Fort Myers, Port Charlotte, Cape Coral, Osprey, North Port, and the surrounding communities; and nationally.
We'd love to have the opportunity to hear about your situation. Contact us here to schedule an appointment for a consultation.
---
Helping You With
Wealth Preservation – Wealth Enhancement – Wealth Transfer – Wealth Protection – Charitable Giving