How To Save Your Family $1,000s on Your Property Taxes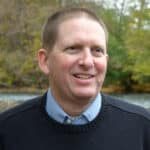 There are only two certainties in life – death and taxes.  And while there is not a lot you can do regarding the former, in the case of taxes related to your home, there often is something you can do to minimize the bite of the tax man.
Obtaining a reduction on your property taxes involves developing a clear, concise, logical argument that you can share with the local assessor's office.  It also involves a bit of good manners and patience.  With that in mind, let's go through how you can possibly save on your property taxes…
First, you need to realize that while you will receive a tax bill each year, you will NOT necessarily receive a copy of your tax assessment each year.  Your first step in the process is to find out from your local taxing authority (i) when your latest assessment will be sent and (ii) what the process / dates are to file an appeal should you have any concerns about your assessment.
Each year you will receive a tax bill from the local taxing authority.  You'll get a document like the one shown at this link .  The document will have some key pieces of information.  For our purposes, the most important of these are:
The property tax for your home
The square footage of your home
From the above, you can calculate the tax per square foot that you are paying.  For example, suppose that your home has a square footage of 2,000 square feet and your property tax is $4,000 per year.  This would suggest that your tax rate is $2 per square foot.  The actual calculations are a bit more complicated than this; however, at a high level, assessments pretty much break down to a "tax per square foot" computation.
The key to obtaining a reduction in your taxes is to ascertain how your current tax rate per square foot compares to that of the homes that are near to you.  You will also want to collect some additional information to make sure that you are not missing anything AND to let the taxing authorities know you did your homework – knowledge is power in the review process.  Fortunately, assessments are public record and you can obtain this information via a few google searches.
I start my review by performing a basic Zillow search.  While Zillow is NOT a good source to obtain your home's value, it is a valuable data aggregation tool that you can use to collect some key information.  Simply search for your property and the six to ten adjacent properties, and record the following information:
Street number and name
Year built
Last sale year and price
Square footage
A  spreadsheet is attached at the end of this article that you can use to record the data you collect.  Next, you need to perform a search on the assessments for your home and the adjacent homes.  To complete this task, follow these steps:
Fall back on google. Perform a quick search for "[insert your township name here] assessment office".  It's very likely they'll have a link on their website that will steer you to an on-line database where you can gather all of the information you are looking to obtain.  Don't be surprised if you need to try a couple of spellings to get the proper record to show up – often "Lane" vs. "LN" vs. "Ln" needs to be tried for example.  If this doesn't work…
Contact the local assessor's office at the number that is listed on your assessment. Be VERY POLITE – these poor folks have to deal with angry homeowners on a regular basis and they'll appreciate you having good manners.  Let them know that you're doing some research on your tax bill and wanted to know if there was a website available where you could see your assessments versus those of others in your neighborhood.  In most cases, they'll provide the web address and you're off to the races.  If this doesn't work…
If they don't have such a site, ask when and how you might be able to stop in to their office to gather this information. They'll let you know a good time when you can stop by
The information you are looking for from the assessor's office is the assessed value of the land and the assessed value of the improvements.  Again, record this information on the attached spreadsheet
The next step is to determine three additional pieces of information:
The homestead exemption in your area. This is a deduction from your assessed value.
The tax multiplier in your area. This is the amount per dollar of assessed value you will pay in taxes.
The local assessment rate. This is a percentage of your home's value that will be used in the calculation.  This varies from state to state – in Illinois it's normally 33 1/3 %, in California it's normally 1%.
These values should be prominently displayed on your tax bill.  If they are not, your local assessor's office should be able to help you OR the real estate agent that helped you purchase your home should be able to help you.
Now that you have all of the requisite data, you can load the spreadsheet and see what the numbers tell you.  The key value you are looking for is "Adjusted Equalized Value".  You want to see where your home's value falls relative to the other homes.  If your value is BELOW your "Equalized Value", you have got a case for your home being "overvalued" by the assessor.  Conversely, if your "Adjusted Equalized Value" is ABOVE your equalized value, you'll want to stay quiet and hope the assessor does not realize the error of his/her ways.
Assuming you have a savings opportunity, you now have a ready-made spreadsheet with all of your facts and data to take to the assessor for their help.  THIS IS IMPORTANT!!!!  You are not in the attack mode or the "I told you so mode" when you pursue a property tax appeal.  Rather, you want to come with your facts and ask the assessor for their help in bringing your home in line with the other homes in the area.
Towards this end, my recommendation is that you prepare a nice summary letter for the assessor's consideration.  A sample letter is attached that you can modify for your situation.  The letter outlines the information you collected, why you feel an adjustment is necessary, and what you would propose as a reasonable assessment value for your property's improvement.
While there is no guarantee that you will receive an adjustment, I can say with 100% confidence that we have used this method repeatedly and have saved literally THOUSANDS of dollars on our property taxes.
Finally, if you are struggling with the analysis, reach out to your financial advisor.  He/she should be able to help you with this analysis.
Click here to access the spreadsheet to use with your home
Click here to access the sample cover letter to use with your local assessor
We'd Be Happy To Share More Information With You. Click Here If You Would Like To Join Our Mailing List.