Illinois Roots…
Our Owner, Curt Stowers, received his BS, MS, and PhD. degrees from the University of Illinois College of Engineering.  Curt's oldest daughter, Amanda, also graduated from the College of Engineering at Illinois; and, while we're not sure, Curt and Amanda may be the only father and daughter who are both recognized as Bronze Tablet recipients from the College of Engineering!
We Support The Next Generation of Illini…
F5 Financial Planning, L.L.C. is an ongoing contributor to the University of Illinois Foundation.  In particular, we support the Engineering Visionary Scholarship Program through annual, ongoing donations.  This program is focused on building a $100M endowment to ensure that the college of engineering is able to provide incentives to draw the best and brightest to the university and continue our legacy as one of the best engineering schools in the world.
We Look Forward to Helping You…
The "F5" in F5 Financial Planning stands for Faith, Friends and Family, Fitness, and Finance.  Our company was founded based on the belief that success is built on balancing these key dimensions of life.  We are committed to helping our clients find their individual path to financial independence so that they can achieve their personal goals.
A Unique Business Model…
As a fee only advisor, we never sell any products or collect any commissions for our services.  All of our compensation comes directly from you, the client.  We are registered with the State of Illinois in a fiduciary capacity.  This means that we have a legal obligation to always put your interests first.  Less than 6% of financial advisors use the fee-only model and are exclusively fidiciaries.  We are proud to offer you what we feel is the service that all families deserve.
Next Steps
We are happy to sit down with you and discuss your situation during a no-cost, no-obligation meeting.  For members of the Illini family we offer complimentary financial assesments as well as full access to our on-line wealth management planning tool.  We built our firm on the principle that helping others succeed is more important than anything else.  We especially like it when those we help share our Illini heritage.
Would you like us to help you build and execute the plan to reach your goals?  If so, please contact us and let's get started on claiming you financial independence.
We Provide Complimentary Financial Assessments
We understand this is a big step.  You deserve the chance to see first-hand how we take care of our clients…

F5 Financial Planning provides fee only financial planning services to Naperville, Plainfield, Bolingbrook, Aurora, Oswego, Geneva, St. Charles, Wheaton, Glen Ellyn, Lisle, Chicago and the surrounding communities.  Curt Stowers is a fee only financial planner.  He has passed the CFP® examination.  Contact or visit Curt at his Naperville location.
Interested in Finding Out More?
We'd love to have the opportunity to hear about your situation.  Send us an e-mail or give us a call to find out more about next steps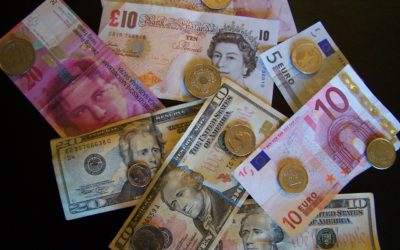 Folks, this is the same story that I've written about time and time again – All things in life come down to faith over fear
Helping You With:
– Wealth Preservation
– Wealth Enhancement
– Wealth Transfer
– Wealth Protection
– Charitable Giving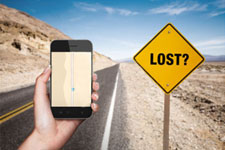 Visit Us At:
4003 Heron Court
Naperville, IL 60564
Contact Us At:
(630) 474-5213
info@f5fp.com