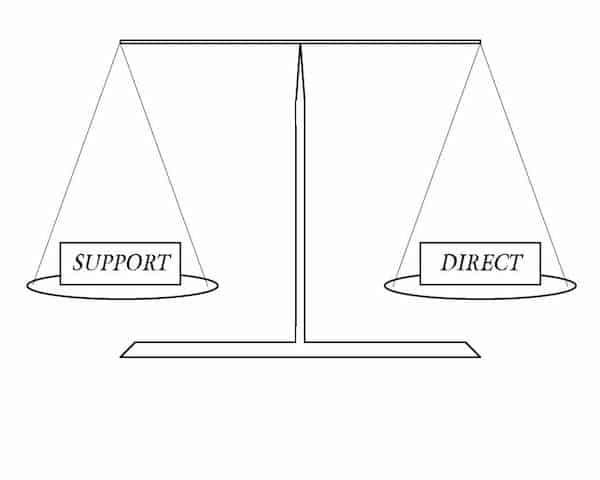 Leadership Lesson 28 – It Depends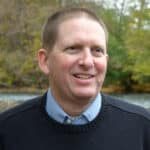 There's just about nothing in life that's absolute. After outlining the importance of always asking questions in step 27, I'm going to seemingly contradict myself in step 28. Bear with me please . . .
Leadership requires that you deal with a variety of individuals and a variety of situations. The key to success is recognizing that a single style is not going to work all of the time as (i) different situations require different techniques and (ii) different people require different approaches.
We all know the "one trick pony" in the office. He/she is absolutely brilliant at one thing. In certain, specific situations, he/she does a wonderful job. Woe to the team that has the "one trick pony" as a leader. That team is almost always frustrated and underperforming. Frustrated as not every situation is a nail, so the leader needs to quit using their darn hammer! Driving screws with a hammer just does not work out very well.
Rule #28 – A leader applies different styles depending on the situation he/she is faced with.
What's the solution? While there are lots of ways to deal with the variety of situations you'll encounter, I'm going to put forward Blanchard and Hersey's "Situational Leadership Theory" as the quickest, easiest, and most effective system to implement.
The framework works as follows:
Individuals or teams may be classified according to two dimensions and two levels:

Competence – High or Low
Commitment – High or Low

The two dimensions create four developmental levels:

D1 – Low competence and high commitment
D2 – Low competence and low commitment
D3 – High competence and low commitment
D4 – High competence and high commitment

Leadership involves two behavioral dimensions at two levels:

Supportive behavior – High or low
Directive behavior – High or low

The two dimensions create leadership styles:

S1 – High directive and low supportive (Directive)
S2 – High directive and high supportive (Coaching)
S3 – Low directive and high supportive (Supporting)
S4 – Low directive and low supportive (Delegating)

Depending on the developmental level of the individual or team, a different leadership style needs to be applied.
While there are no absolutes in life, for the most part, you can apply D1 to S1, D2 to S2, D3 to S3, and D4 to S4. Let's look at each of the situations briefly:
We have a new team member who is extremely excited about their job (D1). The leader is likely going to outline the tasks to be completed and turn them loose to complete (S1). Assuming we've done a good job with our process definitions (see step 22), you're probably going to get a pretty good result.
Our new team member has now mastered the basics and has some skills; however, they're becoming disillusioned with the job. It's not quite as easy as they thought, and it's becoming a bit "boring" (D2). The leader needs to continue to be clear on what should be done, as the skills aren't quite to the level they need to be; however, they need to spend some time explaining and working closely with the employee. They need to reassure them that they are capable and that they'll make it through this transient phase (S2).
The team member then progresses to the point where they're pretty darn efficient and competent in completing the tasks at hand. However, they're still a bit unsure as to how they fit in to the bigger picture at work. They're almost to the point where they are a long term committed team member, but not quite there (D3). The leader needs to back off on the directions as they know their role—probably better than the leader. However, reassurance needs to continue to be provided (S3).
Finally, the team member has bought in. He/she is a great team member that we want to have on board for an extended period of time. They're fully capable and fully committed (D4). It's time for the leader to get the heck out of the way! You don't need to tell them what to do and you probably don't need to be hovering over them asking them how they're doing — they'll come to you with their needs (S4).
While the above is an idealized version of reality, hopefully it illustrates the point—individuals at different levels of development need to have different leadership styles applied. Your job as a leader is to constantly be assessing the situation and deciding how to balance between the directive and the supportive.
Returning briefly to the contradiction I mentioned: While I firmly believe that you should "Ask, Don't Tell" as much as possible, there are situations where "Telling" is required. Normally it involves two specific elements: an inexperienced team and a crisis. At these times, you're going to have to gravitate to that S1 leadership style. And, if you don't, your ship may go down. Don't forget that as a leader, sometimes you will need to make the tough decisions and take the tough actions. It's expected of you—see step 9 if you have any questions!
ACTION ITEM 11 – Assess your entire team according to the D1-D4 framework. Now evaluate how you have been handling them from the S1-S4 framework. You may find out that the problem is not with their performance but with your leadership style.
USEFUL RESOURCE – Check out this link for a sample workbook chapter from Ken Blanchard on situational leadership
F5 Financial
F5 Financial is a fee-only wealth management firm with a holistic approach to financial planning, personal goals, and behavioral change. We provide insight and tailored strategies that inspire and equip our clients to enjoy a life of significance and financial freedom.
F5 Financial provides fee-only financial planning services to Naperville, Plainfield, Bolingbrook, Aurora, Oswego, Geneva, St. Charles, Wheaton, Glen Ellyn, Lisle, Chicago and the surrounding communities; to McDonough, Henry County, Fayette County, Atlanta and the surrounding communities; and nationally.
We'd love to have the opportunity to hear about your situation. Contact us here to schedule an appointment for a consultation.
---
Helping You With
Wealth Preservation – Wealth Enhancement – Wealth Transfer – Wealth Protection – Charitable Giving
Sign up for our newsletter to get insights on investing and financial planning.