This One Video Explains Why You Should Work With a NAPFA Advisor…
Concerned About Protecting and Growing Your Future?
Tired Of Salesmen Masquerading As "Financial Planners"?
Want Access to Exclusive, Low-Cost, Academically Proven, Passive Investments?
You're here because you're tired of being sold. We get it.  That's why we are a NAPFA approved fee-only financial planning firm.  We work with corporate executives/managers, entrepreneurs, and families.  We provide comprehensive planning services and recommend low-cost, academically proven, passive investment solutions.  We have clients through out the Chicago area and across the US.  We would love the opportunity to speak with you about how we can help you and your family.

Let us help you gain clarity. Claim access to your Personal Wealth Manager.
There's no catch. If you're looking for a NAPFA planner we know you have done your research and are ready to take action.  That's why we provide you immediate access to your personal wealth manager.  With this tool you will be able see what your future holds financially.
What are you waiting for?  Take control of your finances by clicking here.

Below you will find some of our blog posts: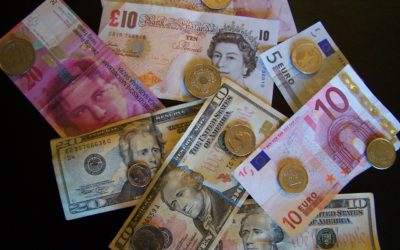 Folks, this is the same story that I've written about time and time again – All things in life come down to faith over fear
Downtown Naperville:
50 South Main Street, Suite 200 Naperville, IL 60540
Naperville Contact Info:
(630) 474-5213 info@f5fp.com
Naperville South:
4003 Heron Court Naperville, IL 60564
Naperville Contact Info:
(630) 474-5213 info@f5fp.com
F5 Financial Planning - Naperville Office
F5 Financial Planning - Downtown Naperville
F5 Financial Planning - Naperville Office
Chicago Location:
10 South Riverside Plaza, Suite 875 Chicago, IL 60606
Chicago Contact Info:
(630) 474-5213 info@f5fp.com
F5 Financial Planning - Chicago Office