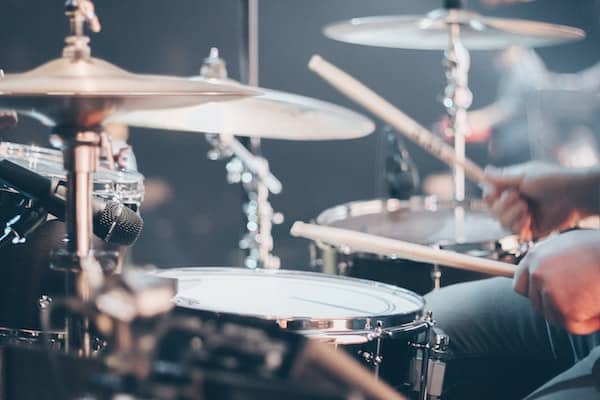 Monday Morning Motivation – Rhythm
By: Curt Stowers
Sharing Resources to Help You Grow Personally, Professionally & Financially
Sometimes it helps to get a little dose of encouragement—along with a good cup of coffee!—to start the day. Today we discuss rhythm.
Hopefully the message below will help you get off to a good start for the week.  Please feel free to forward the newsletter on to others that you think would benefit from the content.
---
Rhythm
---
First things first, kudos to a friend who will go un-named for the idea for today's MMM. He brought the concept up, and it resonated with me.
Me writing about rhythm and resonation? Those of you who know me know that I got the short end of the stick when it comes to musical gifts. So, me speaking about these two topics is ironic to say the least! Fortunately, the concepts—while rooted in music—are applicable beyond music.
When I hear the word "rhythm," my mind goes immediately to talented musicians or dancers. It goes to where things just hang together. It goes to where things flow. And where it all seems so easy to watch. But it's not easy to perform.
While some are blessed with more rhythm than others, rhythm is—like anything else—a skill that is learned and enhanced over time. Hard work makes it look easy. And so it is with the rhythm of life. Each of us has tens of thousands of choices—if not more—that we make every day.
If we make each of these decisions separately and disjointedly, we end up with a life that is bumpy, broken, and difficult. However, if we focus on what underlying theme exists to guide our life and allow our actions to follow consistently, things fall into pace. Finding our personal rhythm is critical to finding our personal peace.
While there are many different rhythms that people follow, I would argue that there are some common themes that are universal. At the heart of these are two basic concepts that, to me, seem to cross cultures:
Recognize that there is something bigger than us in the world.
Recognize that we are designed to help others.
These two simple concepts underpin the "Love God, love others" core tenant of Christianity. And, from my reading/study, I believe they underpin just about every other major religion. Not a surprise if you embrace the idea that there's something greater than us in the world!
That brings us to this week's question:
Have you found your rhythm?
Thanks for sharing a bit of your time with me this Monday morning.  
Have a great week!
Curt
About MMM: Each week I publish "Monday Morning Motivation" in the hopes that at least one person will find a bit of inspiration and that this inspiration will have a positive impact on their life. My motivation comes from experiences, reading, sermons, and discussions.
Photo credit: Josh Sorenson on unsplash.com
---
Blog post from this past week:
F5 Financial
F5 Financial is a fee-only wealth management firm with a holistic approach to financial planning, personal goals, and behavioral change. Through our F5 Process, we provide insight and tailored strategies that inspire and equip our clients to enjoy a life of significance and financial freedom.
F5 Financial provides fee-only financial planning services to Naperville, Plainfield, Bolingbrook, Aurora, Oswego, Geneva, St. Charles, Wheaton, Glen Ellyn, Lisle, Chicago and the surrounding communities; to McDonough, Henry County, Fayette County, Atlanta and the surrounding communities; to Venice, Sarasota, Fort Myers, Port Charlotte, Cape Coral, Osprey, North Port, and the surrounding communities; and nationally.
We'd love to have the opportunity to hear about your situation. Contact us here to schedule an appointment for a consultation.
---
Helping You With
Wealth Preservation – Wealth Enhancement – Wealth Transfer – Wealth Protection – Charitable Giving