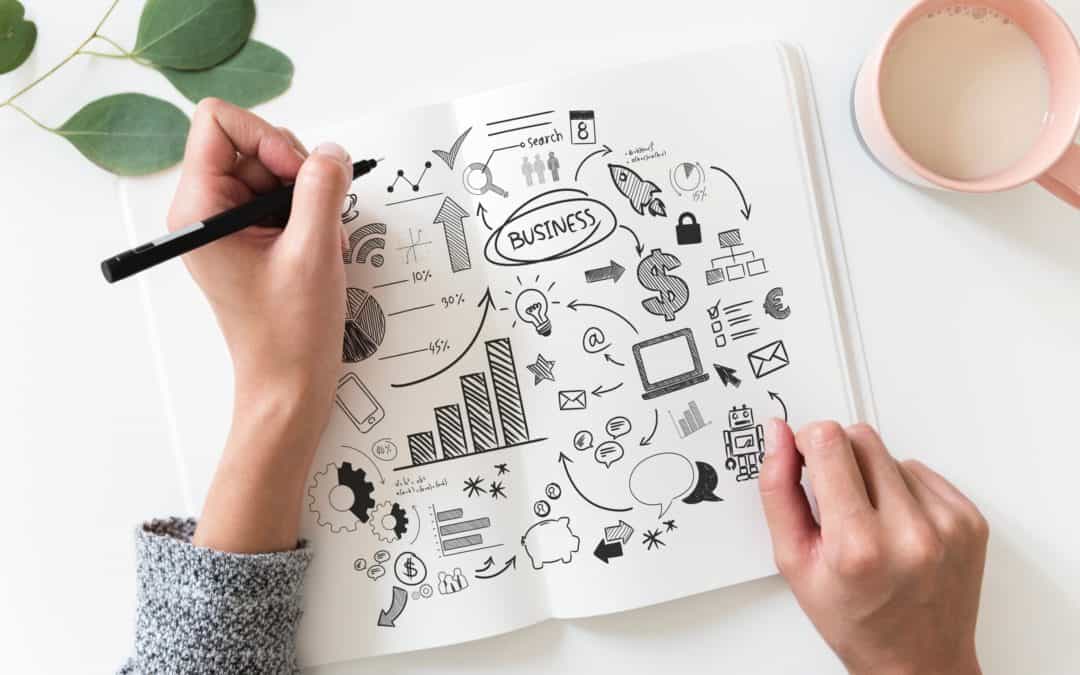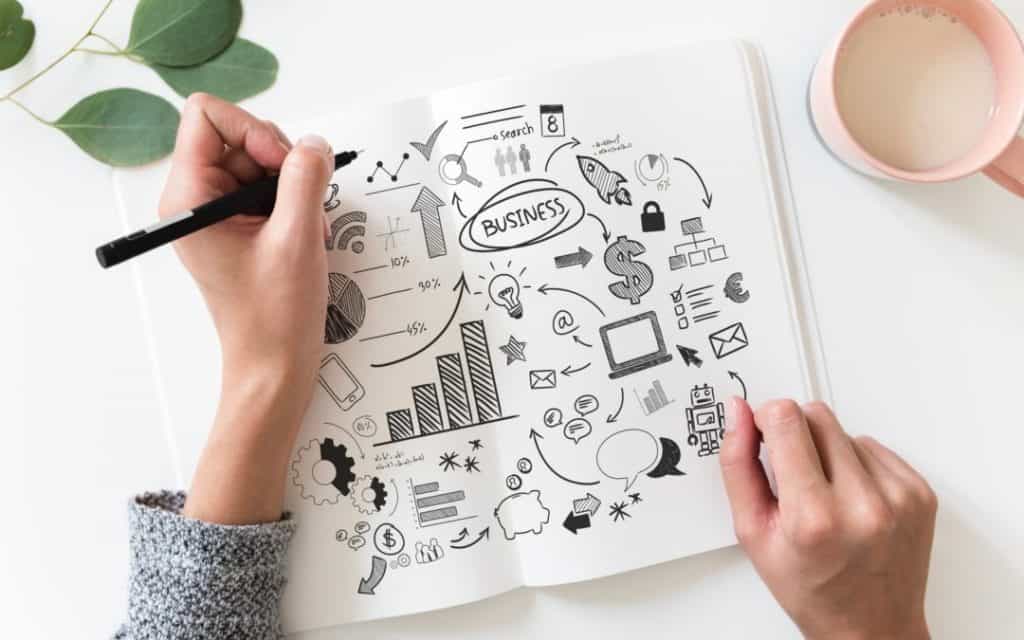 Socially Responsible Investing: Doing Well While Doing Good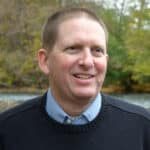 Many people look at the stock market as a nasty place. They picture the captains of industry doing great damage to people, places, and things.  And while there are certainly those CEOs that act irresponsibly, there are many who lead organizations down socially responsible paths.
Sustainable and socially responsible investing has gained massive popularity over the past few years. The basic idea is to introduce an additional factor into portfolio construction that weights socially responsible companies more highly.
To date, there has been quite some success in using these factors to build portfolios that mirror the performance of the broader market.
What does this mean?  It means that even if you don't like a lot of things about how some businesses operate, you have options available to invest in a somewhat more responsible manner.
The linked article goes into detail on this topic. Read the article here.
Are you interested in finding out more about socially responsible and/or sustainable investing?
If so, could you use some guidance and support in making your current investment plan more socially responsible?
Feel free to send us an email or give us a call. We'd love to have the opportunity to hear about your situation and your thoughts on this post.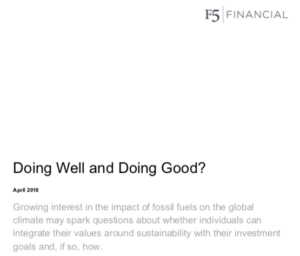 Enjoy the read and remember, it's NOT about the money.  It's about how the money supports your goals!
At F5 Financial Planning we focus on helping individuals and families find balance between faith, friends and family, fitness and finance.  We make sure that they have the financial freedom to enjoy those things in life that are important to them.  And while we believe the left-brain facts and data are critical; we work with our clients to get them in the right state of mind to focus on the goals they want to achieve.
Some other posts that you might like:
Want access to additional information on DFA? Click Here to Join Our Mailing List and receive access to a private page with more information.
We'd Be Happy To Share More Information With You. Click Here If You Would Like To Join Our Mailing List.
Photo credit: rawpixel.com (on Unsplash)
F5 Financial Planning provides fee only financial planning services to Naperville, Plainfield, Bolingbrook, Aurora, Oswego, Geneva, St. Charles, Wheaton, Glen Ellyn, Lisle, Chicago and the surrounding communities.  Curt Stowers is a fee only financial planner.  He has passed the CFP® examination.  Contact or visit Curt at his Naperville location.
[/et_pb_text][et_pb_cta global_parent="11392″ title="Interested in Finding Out More?" button_url="www.f5fp.com/contact-us" button_text="Contact Us" background_color="#ab0535″ use_background_color="on" background_layout="dark" text_orientation="center" background_position="top_left" background_repeat="repeat" background_size="initial"]
We'd love to have the opportunity to hear about your situation.  Send us an e-mail or give us a call to find out more about next steps
Helping You With:
– Wealth Preservation – Wealth Enhancement – Wealth Transfer – Wealth Protection – Charitable Giving
Visit Us At:
50 South Main, Suite 200 Naperville, IL 60540
Contact Us At:
(630) 474-5213 info@f5fp.com
Sign up for our newsletter to get insights on investing and financial planning.