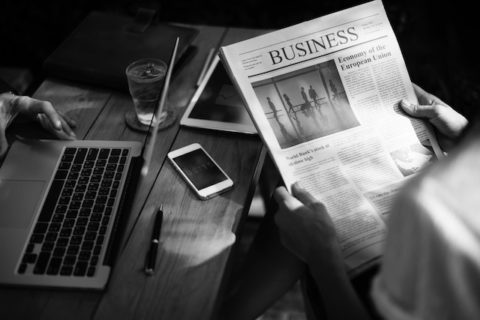 The Death of Factor Investing – True or False?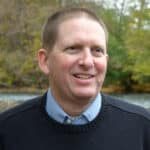 The basic tenant of my investment philosophy is derived from the work of Fama and French. Basically, these two University of Chicago professors put forth the theory that:
Stocks outperform bonds.
Small companies outperform big companies.
Value companies outperform growth companies.
Profitable companies outperform unprofitable companies.
Their work showed that these factors or premiums have been persistent and pervasive across both time and geography.
Over the several decades, there has been a decline of the number of small cap stocks in the US stock market. This has led some to ask whether factor-based investing (and the associated premiums) are still present.
The answer is a resounding YES!
The linked article goes into more detail on this topic as it pertains to the size premium/factor. Read the article here
Would you like to take advantage of the equity, size, value and profitability factors in your investing?
If so, would you like to partner with someone who has an investment methodology built around leveraging these factors?
Feel free to send us an email or give us a call. We'd love to have the opportunity to hear about your situation and your thoughts on this post.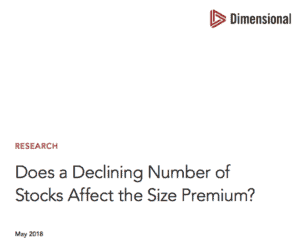 Enjoy the read and remember, it's NOT about the money. It's about how the money supports your goals!
---
About F5 Financial Planning
F5 Financial is a fee-only wealth management firm with a holistic approach to financial planning, personal goals, and behavioral change. We provide insight and tailored strategies that inspire and equip our clients to enjoy a life of significance and financial freedom.
At F5 Financial Planning, we focus on helping individuals and families find balance between faith, friends and family, fitness and finance.  We make sure that they have the financial freedom to enjoy those things in life that are important to them.  And while we believe the left-brain facts and data are critical; we work with our clients to get them in the right state of mind to focus on the goals they want to achieve.
Photo credit: rawpixel on unsplash.com
Some other posts that you might like:
Want access to additional information on DFA? Click Here to Join Our Mailing List and receive access to a private page with more information.
We'd Be Happy To Share More Information With You. Click Here If You Would Like To Join Our Mailing List.
---
F5 Financial Planning provides fee-only financial planning services to Naperville, Plainfield, Bolingbrook, Aurora, Oswego, Geneva, St. Charles, Wheaton, Glen Ellyn, Lisle, Chicago and the surrounding communities.  Curt Stowers is a fee-only financial planner. He has passed the CFP® examination.  Contact or visit Curt at his Naperville location.
We'd love to have the opportunity to hear about your situation. Send us an email or give us a call to find out more about next steps.
---
Helping You With:
Wealth Preservation – Wealth Enhancement – Wealth Transfer – Wealth Protection – Charitable Giving
Visit Us At:
50 South Main, Suite 200 Naperville, IL 60540
Contact Us At:
(630) 474-5213
info@f5fp.com
Sign up for our newsletter to get insights on investing and financial planning.