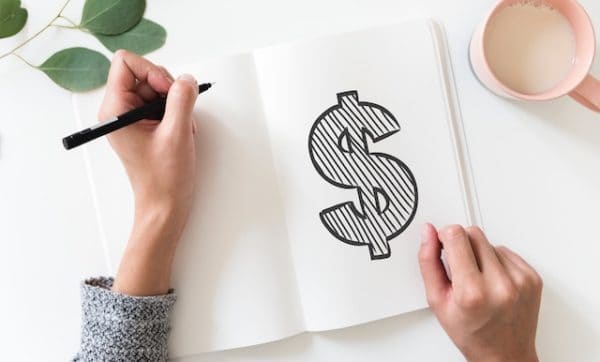 The Real Risk in Investing? Inflation!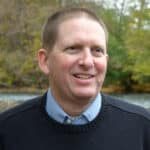 I have a habit of NOT being very precise with my words. NOT GOOD. One area I have focused very diligently on as of late is in my use of the word "risk" versus "volatility."
To me, risk is associated with something that has dangerous potential outcomes. In contrast, volatility is associated with something that has a range of potential outcomes.
In my opinion, investing is NOT risky, BUT it is volatile. However, there is one approach to investing that IS risky—investing in "safe" purportedly "low-risk" government securities. Read on for more information.
The purpose of investing is to grow your wealth RELATIVE to purchasing power. Purchasing power is dictated by inflation rates. An example:
In 1916 nine pennies ($0.09) would buy you a quart of milk
In 1966 nine pennies ($0.09) would buy you a small glass of milk
In 2017 nine pennies ($0.09) would buy you 7 tablespoons of milk
Clearly a dollar today is NOT worth what it was in 1916 due to our "friend" inflation.
Many people subscribe to the belief that by purchasing "safe" bonds, they are "protecting" themselves and avoiding all risk. Not so. Some fixed income/bonds have returns that are negative in real (i.e. inflation adjusted) terms. Investing in them IS risky in my opinion.
The attached article goes into more detail of the effects of inflation and how to factor this into your investment strategy. It's worth taking a few minutes to read as it may reshape your opinion of what is and what is not risky.
Would you like to protect against inflation in your investment portfolio?
If so, would you like to partner with someone who has experience building portfolios that have historically outperformed inflation?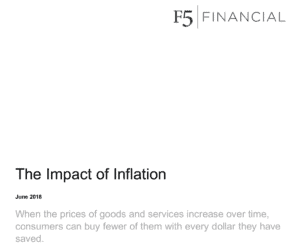 ---
F5 Financial provides fee-only financial planning services to Naperville, Plainfield, Bolingbrook, Aurora, Oswego, Geneva, St. Charles, Wheaton, Glen Ellyn, Lisle, Chicago and the surrounding communities.  Curt Stowers is a fee-only financial planner. He has passed the CFP® examination.  Contact or visit Curt at his Naperville location.
We'd love to have the opportunity to hear about your situation. Send us an email or give us a call to find out more about next steps.
Photo credit: Rawpixel on unsplash.com
---
Helping You With:
Wealth Preservation – Wealth Enhancement – Wealth Transfer – Wealth Protection – Charitable Giving
Visit Us At:
50 South Main, Suite 200 Naperville, IL 60540
Contact Us At:
(630) 474-5213
Sign up for our newsletter to get insights on investing and financial planning.