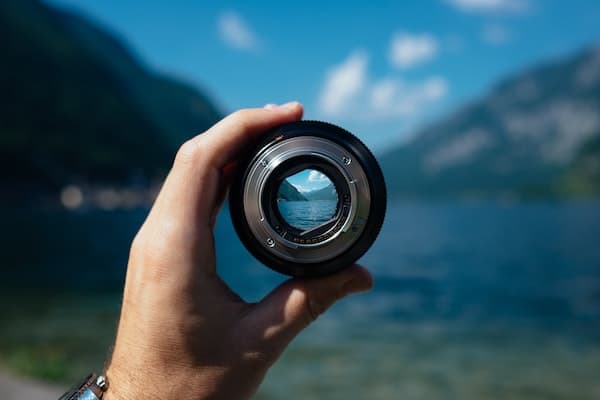 Monday Morning Motivation – Vision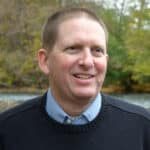 Sharing Resources to Help You Grow Personally, Professionally & Financially
Sometimes it helps to get a little dose of encouragement—along with a good cup of coffee!—to start the day. Today we discuss "vision."
Hopefully, the message below will help you get off to a good start for the week. Please feel free to forward the newsletter along to others who you think would benefit from the content.
---
Vision
---
Before I got my eyes "fixed," I could NOT see the "big E" on the eye chart. After a quick 30-minute surgery and a good night's sleep, my vision was 20/20. It was absolutely amazing just how clear things became.
Unfortunately, when it comes to the rest of my life, my vision is often not quite so clear.
Those of you who know me are probably shocked by this. After all, I have always aced the test, excelled at the job, pursued hobbies with passion, and spent tons of time learning about others. From the outside, it would appear that I MUST have a clear vision.
And yet, it is simply not the case. Sure, I have a picture in my mind of where I would like to go in all areas of my life. But it is NOTHING like when I woke up from the eye surgery. My vision is still blurry, and the moments of clarity are not nearly frequent enough. I simply cannot see a path forward that allows me to achieve all of the "pictures in my mind's eye."
Vision regarding life is incredibly challenging. When it comes to trying to figure out faith, friends and family, fitness, and finance, there is ALWAYS more on our plates than we can handle. Tough tradeoffs need to be made—tradeoffs that involve falling short in one area and excelling in another.
And that is where vision comes into play. Vision involves putting on the "future glasses" and asking yourself where you would REALLY like to see yourself:
At God's side in eternity
In an incredible relationship with your spouse
Admired by your kids
Respected by your friends
A picture of perfect health
Financially secure
All of the above are worth pursuing. But it is quite possible that they may not all be achievable, or they may not all be achievable at the same time.
Vision is about seeing the future and taking the steps necessary to secure that future. It is about making the hard decisions about where you will—and where you will not—focus.
That brings us to this week's question:
Thanks for sharing a bit of your time with me this Monday morning.  
Have a great week!
Curt
About MMM: Each week I publish "Monday Morning Motivation" in the hopes that at least one person will find a bit of inspiration and that this inspiration will have a positive impact on their life. My motivation comes from experiences, reading, sermons, and discussions.
Photo credit: Paul Skorupskas on unsplash.com
---
Blog post from this past week:
F5 Financial
F5 Financial is a fee-only wealth management firm with a holistic approach to financial planning, personal goals, and behavioral change. Through our F5 Process, we provide insight and tailored strategies that inspire and equip our clients to enjoy a life of significance and financial freedom.
F5 Financial provides fee-only financial planning services to Naperville, Plainfield, Bolingbrook, Aurora, Oswego, Geneva, St. Charles, Wheaton, Glen Ellyn, Lisle, Chicago and the surrounding communities; to McDonough, Henry County, Fayette County, Atlanta and the surrounding communities; to Venice, Sarasota, Fort Myers, Port Charlotte, Cape Coral, Osprey, North Port, and the surrounding communities; and nationally.
We'd love to have the opportunity to hear about your situation. Contact us here to schedule an appointment for a consultation.
---
Helping You With
Wealth Preservation – Wealth Enhancement – Wealth Transfer – Wealth Protection – Charitable Giving
Sign up for our newsletter to get insights on investing and financial planning.