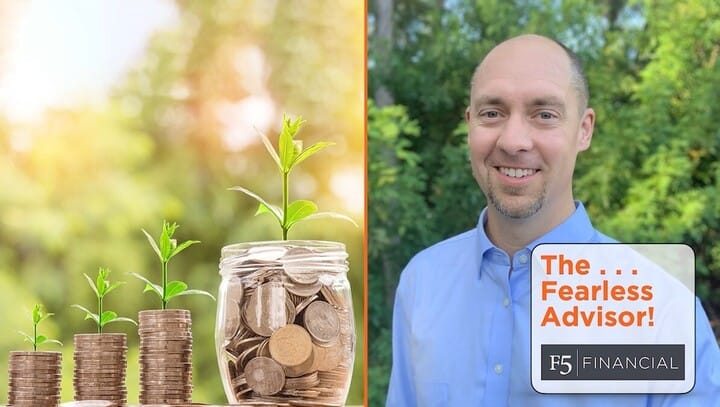 What are successful investment behaviors?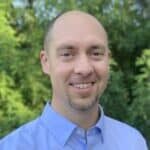 Be strategic in handling your money. Tune in here to about successful investment behaviors.
(Video is 4 minutes. The full transcript is below.)
Full Transcript of video
Hey friends, the Fearless Advisor here. Today I am going to discuss the behaviors of successful investors.
So, what do I mean by successful investing?
Amassing the largest amounts of money possible for one family? Owning and selling multiple businesses and making hundreds of millions of dollars? No, not necessarily.
My definition of successful investing is achieving the goals you set out to achieve through your investing. And establishing goals or a purpose for investing is one of the behaviors a successful investor implements.
If you do not know why you are investing, it makes determining how to invest challenging. The classic example here is determining how much time you have to invest before you begin drawing money from the investment. If you are investing for retirement, the sooner you begin investing the more time your investment has to grow.
Many of the families we support have combined goals to fund their retirement and leave a legacy to their heirs. Goals like these are intended to last multiple lifetimes and support having a long-term investment plan.
Developing and following an investment plan is another behavior successful investors employ.
An investment plan is used to document how you plan to invest your money regardless of what is happening in the market or economy. This is key to investor success because our brain is on a mission to protect us and it will help us make what appear to be great investment decisions based on temporary situations.
For example, when the stock market is down and we do not have an investment plan defining our asset allocation, diversification, and when we will rebalance, the standard reaction is to sell investments that are tanking and buy more of the those that are overpriced. This is your serious money, and your brain is trying to protect you and its existence.
What our brain struggles with is patience. Even as a financial advisor I have resources and processes in place to remind me to be a patient investor. Think about it, when the media is shrieking about the stock market, housing market, or economy, it's easy to think, "Oh no, I have never seen this before and it cannot be good." We begin to believe that this time is different.
The reality is, on the micro level, we have never seen this exact situation in history. But, on the macro level, stock market history repeats itself on average every five years. For someone who lives to be eighty they will experience a bear market 16 times in their lifetime. That doesn't seem so rare now does it?
Patience is how equity investors earn a higher return than bond investors. The equity investor receives a premium for weathering the short-term ups and downs of ownership investments. (LINK 1)
Besides patience, another way to capitalize on the volatility of equities is to have a savings plan when you are in the accumulation phase of life. A savings plan can include contributing to your employers 401(k), making Roth IRA contributions, and even investing in a taxable brokerage account.
Savings plans are most effective when they are automated. This is why employer retirement plans are helpful because your contributions come out of your paycheck before deposited in your checking account. You can automate savings to taxable brokerage accounts as well, but these will be ACH drafts from your bank account.
When you move to the decumulate phase in retirement, establishing a withdraw rate that will ensure you will not outlive your money will prepare you for automatic withdraws from your investment accounts. This is another set of guardrails successful investors use to maintain discipline.
The behaviors of establishing goals, an investment plan, being patient, and implementing saving and spending plans are common among successful investors. Most of the successful people I have read about have a team that helps and supports them.
Many successful investors have a team of professionals that support them in the same way. These professionals consist of a financial advisor, CPA, attorney, and others depending on their needs. The value these professionals can add should outweigh their cost by five times or more. If you have not built your professional team, I encourage you start your search today.
If you are interested in developing the behaviors of a successful investor, please reach out to us here at F5 Financial Planning. Thanks for joining us!
---
Most recent Fearless Advisor video post:
F5 Financial
F5 Financial is a fee-only wealth management firm with a holistic approach to financial planning, personal goals, and behavioral change. Through our F5 Process, we provide insight and tailored strategies that inspire and equip our clients to enjoy a life of significance and financial freedom.
F5 Financial provides fee-only financial planning services to Naperville, Plainfield, Bolingbrook, Aurora, Oswego, Geneva, St. Charles, Wheaton, Glen Ellyn, Lisle, Chicago and the surrounding communities; to McDonough, Henry County, Fayette County, Atlanta and the surrounding communities; to Venice, Sarasota, Fort Myers, Port Charlotte, Cape Coral, Osprey, North Port, and the surrounding communities; and nationally.
We'd love to have the opportunity to hear about your situation. Contact us here to schedule an appointment for a consultation.
---
Helping You With
Wealth Preservation – Wealth Enhancement – Wealth Transfer – Wealth Protection – Charitable Giving
Sign up for our newsletter to get insights on investing and financial planning.