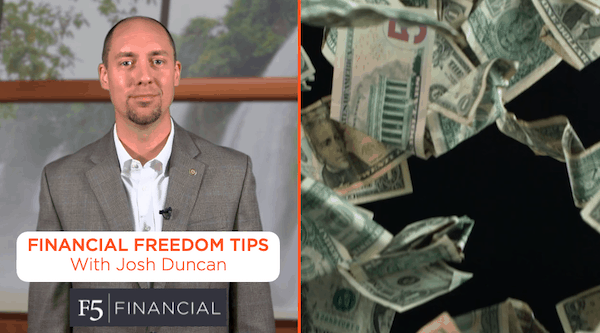 Your Abundance vs. Scarcity Mindset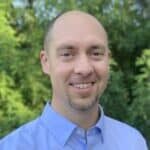 The abundance mindset turns scarcity on its head. Having an abundance mindset instead of a scarcity mindset can have a positive effect on your finances because it impacts how you view your earning and saving potential. An integral part of building a robust portfolio is altering your relationship with money so that you are motivated to save and invest with purpose; possessing an abundance mindset will help with this. In this guide I talk about the abundance vs. scarcity mindset and what you can do to view your finances through the prism of abundance.
(The video is 3 1/2 minutes)
What is an abundance vs. scarcity mindset?
A scarcity mindset views resources as finite, whereas an abundance mindset believes there are enough resources to support everyone's success.
With a scarcity mindset, you believe that there is only so much prosperity to go around. The scarcity mindset leads to the dog-eat-dog mentality that many in the corporate world possess. When you believe there is a limited number of promotions, achievements, and money available, your earning potential is hampered by this narrow view. As Steven Covey points out in his book, The 7 Habits of Highly Effective People, "if someone were to get a big piece of the pie, it would mean less for everybody else. The scarcity mentality is the zero-sum paradigm of life."
With an abundance mindset, you believe there is plenty of prosperity available. Folks with this mentality are grounded and at peace with who they are. They see value in the skillsets and accomplishments of others. Also, they do not mind sharing the pie, as success for someone else means success for the rest of the team. Covey defines the abundance mentality as "the paradigm that there is plenty out there for everybody."
To be transparent, I have and still struggle with the scarcity mindset. This type of thinking can cause me to worry about needless things in life. Another side effect is "keeping up with the Joneses" or the fear of missing out. When thinking this way, we must find a way to be the "winner." If we don't win, then we are the "loser." There is no in-between.
Abundance vs. Scarcity as Defined by God and Money
Recently I started reading the book God and Money by Gregory Baumer and John Cortines. These two gentlemen met at Harvard Business School while doing very well financially. In the book, the idea of having a mindset of abundance came up. While Covey defines the abundance mentality as "the paradigm that there is plenty out there for everybody," Baumer and Cortines argue the vast benefits of joyful generosity for those in need.
How can an abundance mindset positively influence your financial future?
By possessing an abundance mindset, you'll be able to see your true earning and saving potential. You won't see limitations when you think of your chances of getting a promotion, a raise, or saving toward a nest egg. Instead, you'll realize that opportunity awaits you in many areas, especially ones you didn't previously consider.
How to determine if you have an abundance mindset toward your finances
To determine if you have an abundance mindset, you need to answer the following question – "where is my significance?" Ask yourself questions about how you feel about money. Questions like:
Where do you find your significance and what are you planning to achieve?
Is your goal to accumulate the largest pile of money possible? If so, why?
Do you believe money will solve all the problems that will come your way? Greed is a result of a scarcity mindset.
Greed is a result of a scarcity mindset.
However, if you are accumulating money to support your family, in a humble manner, and give generously to those in need, this is indicative of an abundance mindset.
One tip from Leadership Expert John Maxwell that will help in achieving an abundance mindset is to give more of what you want, as this will put you in a more abundant frame of mind.
Is your mindset leaning toward abundance or scarcity?
My challenge for you is to reflect on your mindset and identify if you lean toward abundance or scarcity. I know I want to have more of the abundance mindset. Whichever way you CHOOSE to think will determine your actions in a very clear way.
References:
Photo credit: SCB TV (the producers of our video)
---
Most recent video blog post:
Financial Freedom Tips - All About Long-Term Care Insurance
F5 Financial
F5 Financial is a fee-only wealth management firm with a holistic approach to financial planning, personal goals, and behavioral change. Through our F5 Process, we provide insight and tailored strategies that inspire and equip our clients to enjoy a life of significance and financial freedom.
F5 Financial provides fee-only financial planning services to Naperville, Plainfield, Bolingbrook, Aurora, Oswego, Geneva, St. Charles, Wheaton, Glen Ellyn, Lisle, Chicago and the surrounding communities; to McDonough, Henry County, Fayette County, Atlanta and the surrounding communities; to Venice, Sarasota, Fort Myers, Port Charlotte, Cape Coral, Osprey, North Port, and the surrounding communities; and nationally.
We'd love to have the opportunity to hear about your situation. Contact us here to schedule an appointment for a consultation.
---
Helping You With
Wealth Preservation – Wealth Enhancement – Wealth Transfer – Wealth Protection – Charitable Giving
Sign up for our newsletter to get insights on investing and financial planning.