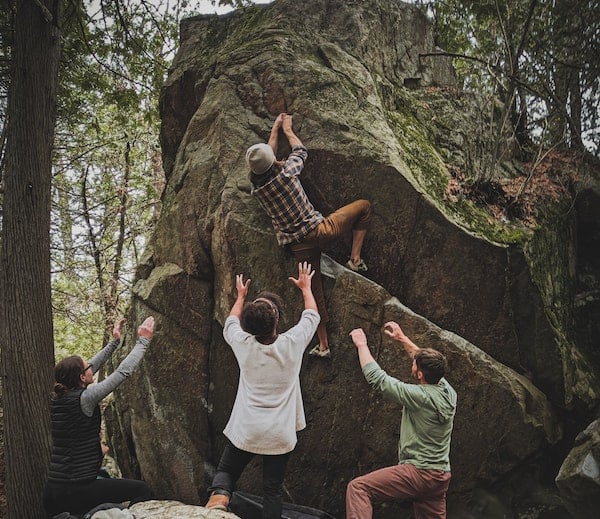 Monday Morning Motivation – Ambitious
By: Curt Stowers
Sharing Resources to Help You Grow Personally, Professionally & Financially
Sometimes it helps to get a little dose of encouragement—along with a good cup of coffee!—to start the day. Today we discuss "ambitious."
Hopefully, the message below will help you get off to a good start for the week. Please feel free to forward the newsletter along to others who you think would benefit from the content.
---
Ambitious
---
One of the things that I struggle with most is the concept of "from success to significance." I was introduced to the concept several years ago by Tom Ziglar and have since become involved in a mastermind group with eleven other men where we wrestle with this topic every week.
Within this group, we help each other to grow personally, professionally, and spiritually; we share in each other's successes and failures; and it is EXACTLY this sharing in each OTHER'S successes and failures that we find significance.
Prior to joining this group, I was ambitious—ambitious to accomplish things in MY life. I was, and still am (I am ashamed to say), much too selfish. My focus was on MY successes and MY failures. However, as I have spent more time with these men, my focus has changed. My focus is moving toward helping these men—and others—find success in THEIR lives.
As I have shifted away from myself and toward others, I have begun to comprehend the concept of significance.
Significance can only be found in helping others, not in helping yourself.
And, in the process of making this shift, I have come to realize that I was NOT ambitious enough with a focus on MY success. Focusing only on MY success left a huge hole, as it lacked in significance.
I do not claim to have the keys to either success or significance. I have learned, however, that significance can only be found in what I do for others. It can only come by changing my focus from looking inward to looking outward.
As I have worked through these two related concepts (success and significance), I have come to understand that I have not been nearly ambitious enough in my focus, not nearly ambitious enough in my life.
That brings us to this week's question:
Are you being ambitious enough in your life?
Thanks for sharing a bit of your time with me this Monday morning.  
Have a great week!
Curt
About MMM: Each week I publish "Monday Morning Motivation" in the hopes that at least one person will find a bit of inspiration and that this inspiration will have a positive impact on their life. My motivation comes from experiences, reading, sermons, and discussions.
Photo credit: Mark McGregor on unsplash.com
---
Blog post from this past week:
F5 Financial
F5 Financial is a fee-only wealth management firm with a holistic approach to financial planning, personal goals, and behavioral change. Through our F5 Process, we provide insight and tailored strategies that inspire and equip our clients to enjoy a life of significance and financial freedom.
F5 Financial provides fee-only financial planning services to Naperville, Plainfield, Bolingbrook, Aurora, Oswego, Geneva, St. Charles, Wheaton, Glen Ellyn, Lisle, Chicago and the surrounding communities; to McDonough, Henry County, Fayette County, Atlanta and the surrounding communities; to Venice, Sarasota, Fort Myers, Port Charlotte, Cape Coral, Osprey, North Port, and the surrounding communities; and nationally.
We'd love to have the opportunity to hear about your situation. Contact us here to schedule an appointment for a consultation.
---
Helping You With
Wealth Preservation – Wealth Enhancement – Wealth Transfer – Wealth Protection – Charitable Giving