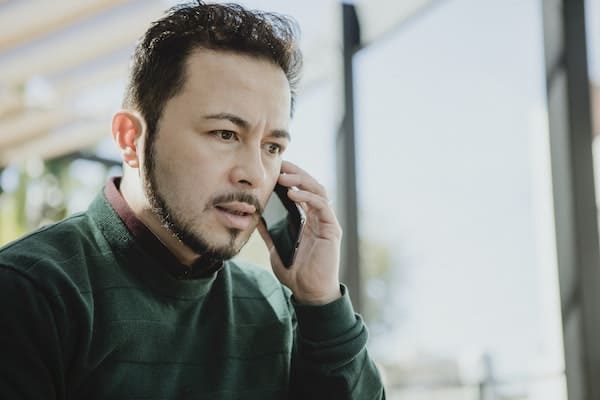 Monday Morning Motivation – Feelings
By: Curt Stowers
Sharing Resources to Help You Grow Personally, Professionally & Financially
Sometimes it helps to get a little dose of encouragement—along with a good cup of coffee!—to start the day. Today we discuss feelings.
Hopefully the message below will help you get off to a good start for the week.  Please feel free to forward the newsletter on to others that you think would benefit from the content.
---
Feelings
---
While I am not sure that everyone will agree with me, I have developed a certain understanding regarding feelings:
Feelings are real, even though they may not reflect reality.
By this I mean that if someone expresses to you how they are feeling, it is very, very real to them. Whether or not the feeling is consistent with how you perceive reality is 100%, totally irrelevant.
For example, if a child tells you that they are feeling afraid of the dark, that IS how they are feeling. Telling them they don't feel this—or explaining to them why they shouldn't be afraid of the dark—does NOT change their current reality. Rather, it creates a dissonance in their mind, which often can further elevate the feeling.
The most important thing we can do when someone shares their feelings with us is to validate their feelings. Let them know that you appreciate what they have shared and that you recognize the challenge (or joy, in the case of positive feelings!) that they are currently experiencing.
Validation of feelings is critical, as sharing feelings with others

often involves a high degree of vulnerability.
Validation of feelings is critical, as sharing feelings with others often involves a high degree of vulnerability. If we don't validate, we are essentially telling the other person that they are not seen.
It took me a LONG time to comprehend this concept: "The world is objective. And feelings are irrelevant. Things just are." OK, I wasn't QUITE that bad, but I think you get the picture. With that old philosophy, my "job," upon being presented with any sort of feeling that suggested the person experiencing the feeling was in pain was to either (i) fix it or (ii) explain it away.
Essentially, by doing that, I was taking THEIR feeling away and CONTROLLING THE SITUATION. That didn't work well. However, once I began acknowledging the reality others face through validating their feelings, friends and family were able to open up more to me about what was/is behind these feelings. Often, this has led to things that we could then address together, and, subsequently, transform the feeling that the person was experiencing originally.
That brings us to this week's question:
Do you recognize feelings of others as their reality?
Thanks for sharing a bit of your time with me this Monday morning.  
Have a great week!
Curt
About MMM: Each week I publish "Monday Morning Motivation" in the hopes that at least one person will find a bit of inspiration and that this inspiration will have a positive impact on their life. My motivation comes from experiences, reading, sermons, and discussions.
Photo credit:  rawpixel.com
---
Blog post from this past week:
F5 Financial
F5 Financial is a fee-only wealth management firm with a holistic approach to financial planning, personal goals, and behavioral change. Through our F5 Process, we provide insight and tailored strategies that inspire and equip our clients to enjoy a life of significance and financial freedom.
F5 Financial provides fee-only financial planning services to Naperville, Plainfield, Bolingbrook, Aurora, Oswego, Geneva, St. Charles, Wheaton, Glen Ellyn, Lisle, Chicago and the surrounding communities; to McDonough, Henry County, Fayette County, Atlanta and the surrounding communities; to Venice, Sarasota, Fort Myers, Port Charlotte, Cape Coral, Osprey, North Port, and the surrounding communities; and nationally.
We'd love to have the opportunity to hear about your situation. Contact us here to schedule an appointment for a consultation.
---
Helping You With
Wealth Preservation – Wealth Enhancement – Wealth Transfer – Wealth Protection – Charitable Giving