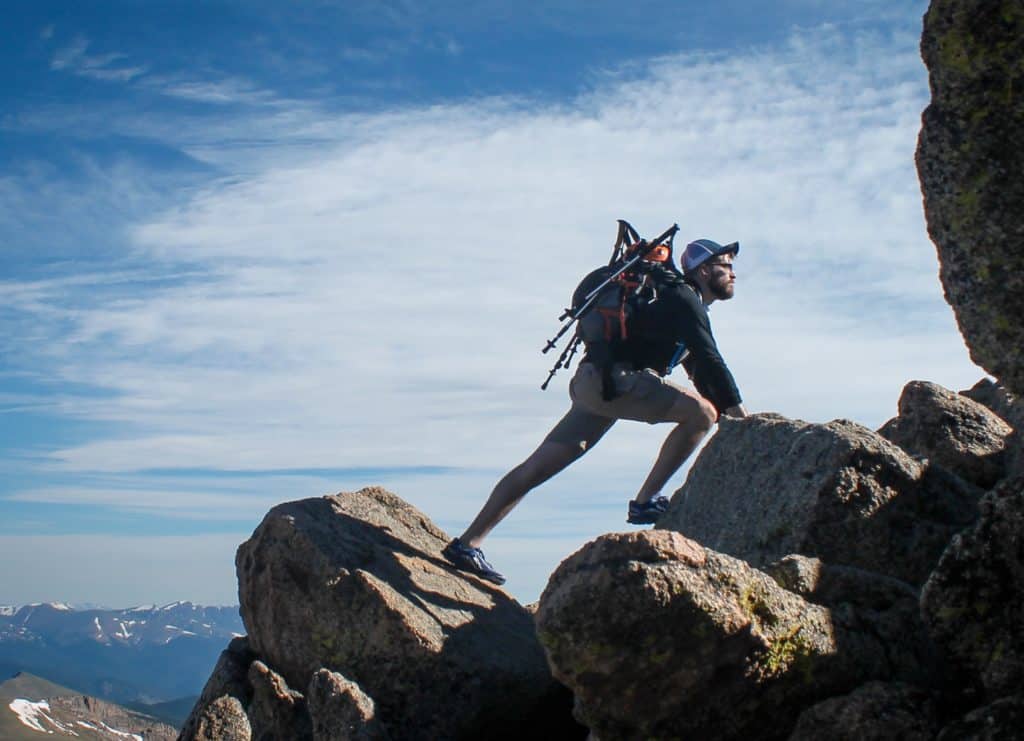 Financial Freedom Tips (Video) – 5 Reasons to Set Goals
By: Josh Duncan
Why Set Goals?
In this 5-minute video, we'll discuss 5 reasons why setting goals can help you achieve personal significance. (Full Transcript is below.)
Full Transcript of video
Hello, I'm Josh Duncan with SCBTV News bringing you this edition of Financial Freedom. The purpose of Financial Freedom is to provide tips to help you achieve financial freedom for personal significance.
For the next five episodes, we are going to discuss goals and how they can help you achieve personal significance. We will discuss making goals, tracking your progress and, everyone's favorite, getting back on track when we are headed in the wrong direction.
But for today, let's begin with the basics of why goal setting is valuable. If you are like me, I used to dread hearing the term "goal setting." Especially in a professional environment. This meant I had to come up with my goals for the next year, knowing I would be judged against them in 12 short months. Oh, how I despised this process.
Fast forward 15 years and I have learned to see the value of goal setting in both my personal and professional journeys. This begs the question, "Why is goal setting valuable?" Let me share five reason why goals are important for me: 1) they describe what I want, 2) they guide my behavior, 3) they require accountability, 4) they guide my focus, and 5) they motivate me.
Let's breakdown these reasons for setting goals. First, knowing what you want sounds simple, and it is. But, have you ever taken the time to write down what you want your life to look like? I call this my Life Vision. This is something I failed to do until only a few years ago. If you don't know what you want out of life, how will you achieve your life of significance? One last note here, your life of significance can only be defined by you. Don't let anyone else do this for you.
Next, goals drive our behavior by helping us see what we want by when. Back in early 2017, I decided I was going to spend the time required to obtain the Certified Financial Planner designation or CFP. To be clear, this is no walk in the park and I knew it would take time from everything else I was involved in. I researched the requirements and decided I would begin the program in May 2017 and sit for the November 2018 exam. Mission accomplished! Again, this was not easy, but my behavior was driven by being able to see my goal in front of me.
Third is the value of accountability. I highly value accountability and like to do what I say I'm going to do. Now, I'm human and fall short like everyone else, but know I can get back on track. Accountability starts with us committing to ourselves. But, depending on the size of our goal, we may need to enlist the help of others. Think of someone who hires a trainer to keep them on track to meet their fitness goals.
One pitfall I had early in life was believing I had to accomplish my goals by myself. I believed asking for help would show my weakness and allow someone to undercut me. Thankfully, one of my managers took me under his wing and showed me the power of asking others to help me achieve my goals. Learning to ask for help allows me to be more accountable to my goals.
Next is how our goals guide our focus. Unfortunately, our goals are rarely one easy step. They require multiple steps that build on one another. The good news is by knowing where we want to go, we can stay focused on the next step to get us there. Achieving a goal is very elementary when we break it down into each individual step. However, putting all the steps together to achieve the goal is complex. If we can bring ourselves to focus on doing the next right step, we can achieve our goal.
Finally, is how our goals motivate us. We started by stating our goals describe what we want. Typically, what we want is a natural motivator. However, our goals take time to accomplish and we live in a world of exponential progress and instant gratification. Therefore, we need to maintain our motivation to achieve what we want.
For example, back in 2015 I knew I needed to further improve my health through increased cardio workouts. So, I decided I would start running. Building my endurance and distance took patience and more time than I had planned. But, more than three years later, I can say it has all been worth the work. I had to change my goals as my ability increased and have even lost weight through my journey. I'm no Olympian but I have surpassed my original goal and am motivated to keep running!
In summary, goal setting is important to understand what you want and helps keep you focused and motivated to get there. Remember, you are the only one who can decide what you want. Also, achieving your goals will take help from others. You don't have to do this alone.
Thank you for joining me for Financial Freedom. I'm Josh Duncan with F5 Financial Planning, helping you achieve financial freedom for personal significance. Please send topics you would like me to cover by contacting me here. See you next time.
Photo credit: Brad Barmore on unsplash.com
---
Most recent video blog post:
Financial Freedom Tips - Your Christmas Spending Plan
F5 Financial
F5 Financial is a fee-only wealth management firm with a holistic approach to financial planning, personal goals, and behavioral change. Through our F5 Process, we provide insight and tailored strategies that inspire and equip our clients to enjoy a life of significance and financial freedom.
F5 Financial provides fee-only financial planning services to Naperville, Plainfield, Bolingbrook, Aurora, Oswego, Geneva, St. Charles, Wheaton, Glen Ellyn, Lisle, Chicago and the surrounding communities; to McDonough, Henry County, Fayette County, Atlanta and the surrounding communities; to Venice, Sarasota, Fort Myers, Port Charlotte, Cape Coral, Osprey, North Port, and the surrounding communities; and nationally.
We'd love to have the opportunity to hear about your situation. Contact us here to schedule an appointment for a consultation.
---
Helping You With
Wealth Preservation – Wealth Enhancement – Wealth Transfer – Wealth Protection – Charitable Giving