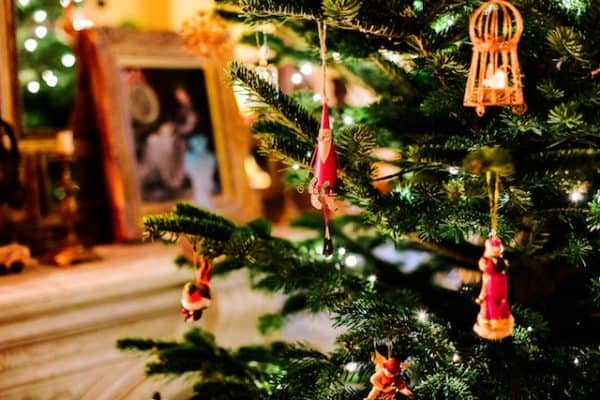 Financial Freedom Tips (Video) – Your Christmas Spending Plan
By: Josh Duncan
Ready to keep your Christmas spending in check?
Click to hear Josh Duncan share some helpful tips on creating a Christmas Spending Plan. (Full Transcript is below.)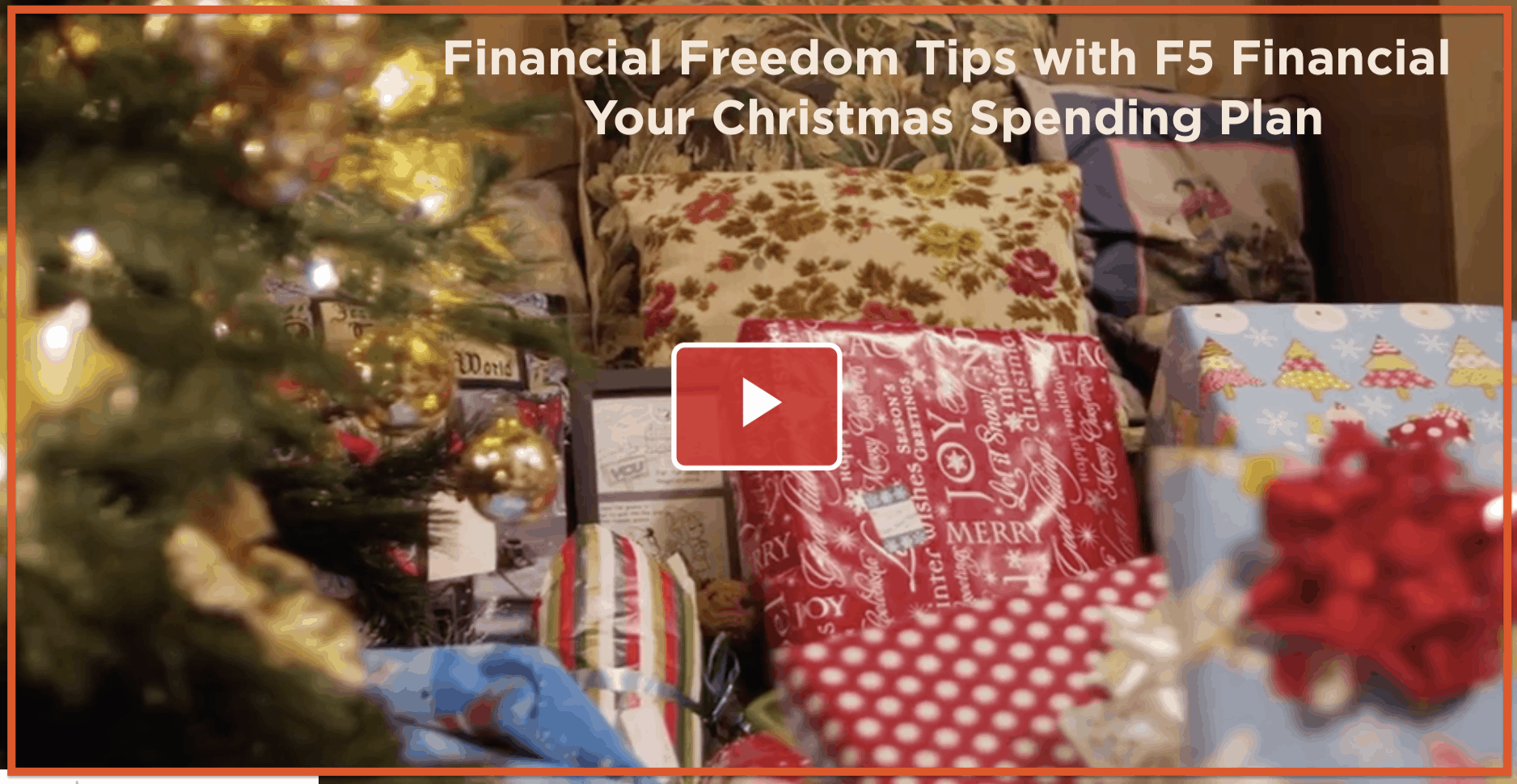 Full Transcript of video
Hello, I'm Josh Duncan with SCBTV News bringing you the first edition of Financial Freedom.  Financial Freedom is a new addition to SCBTV News designed to provide financial tips helping you achieve freedom and significance through your finances.
I am a financial advisor with F5 Financial located in McDonough.  F5 Financial is a fee-only wealth management firm with a holistic approach to financial planning and personal goals.
It's hard to believe Christmas is just around the corner.  Therefore, I thought our first edition should be dedicated to building a Christmas spending plan.  The purpose of the spending plan is to decide how much you're going to spend before you begin shopping and avoid Christmas credit card debt.  This seems straightforward but, if you don't have a plan, you could end up on a last-minute emotional shopping spree and a credit card bill you cannot afford.
Let's get started.  The first step is to make a list of all the people and organizations you plan to give a gift to this year.  The trick here is making an all-inclusive list so there are no surprises.  For example, your list may include family, friends, teachers, coworkers and your mail carrier.  Leaving people off this list could cause you to exceed your spending plan.
Next, write down the amount you plan to spend on each person next to their name.  Be realistic with the amounts you plan to spend.  You can always go back and update the amounts when you review your plan.  Now, add up all your planned spending amounts for each person.  This is the total amount you plan to spend for Christmas gifts.
So far, this is an easy exercise.  If this is your first time creating a spending plan, you might be surprised at the amount you spend on Christmas gifts.  If the total is more than you can afford, now is the time to adjust your plan before you run up your credit card debt.
The final step to making your plan a success is to track your spending as you shop.  Take your plan with you and update it when you buy for each person.  This will help you stay on track with your spending goal.  You may also want to check out The Christmas Gift List app to help with your plan.
Finally, if you plan to do any of your shopping online, consider researching online cash-back sites before you buy.  There are many cash-back sites available to help you reduce your net spending for Christmas.  Some of the popular sites are Ebates, ShopAtHome and TopCashBack.
I am Josh Duncan with F5 Financial.  Thank you for joining me for Financial Freedom.  If you would like to submit topics for me to cover, contact me here.  Happy shopping.
F5 Financial
F5 Financial is a fee-only wealth management firm with a holistic approach to financial planning, personal goals, and behavioral change. Through our F5 Process, we provide insight and tailored strategies that inspire and equip our clients to enjoy a life of significance and financial freedom.
F5 Financial provides fee-only financial planning services to Naperville, Plainfield, Bolingbrook, Aurora, Oswego, Geneva, St. Charles, Wheaton, Glen Ellyn, Lisle, Chicago and the surrounding communities; to McDonough, Henry County, Fayette County, Atlanta and the surrounding communities; to Venice, Sarasota, Fort Myers, Port Charlotte, Cape Coral, Osprey, North Port, and the surrounding communities; and nationally.
We'd love to have the opportunity to hear about your situation. Contact us here to schedule an appointment for a consultation.
---
Helping You With
Wealth Preservation – Wealth Enhancement – Wealth Transfer – Wealth Protection – Charitable Giving