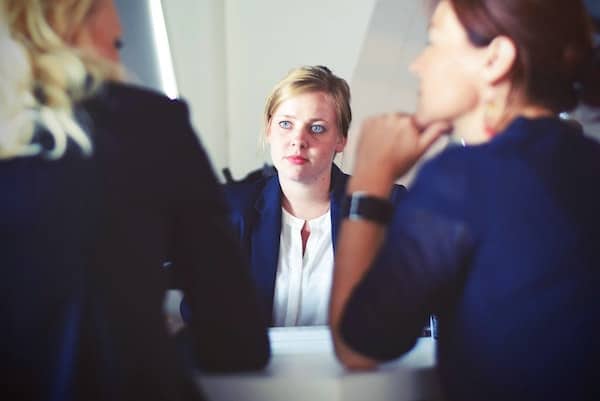 Monday Morning Motivation – Position
By: Curt Stowers
Sharing Resources to Help You Grow Personally, Professionally & Financially
Sometimes it helps to get a little dose of encouragement—along with a good cup of coffee!—to start the day. Today we discuss "position."
Hopefully, the message below will help you get off to a good start for the week.  Please feel free to forward the newsletter on to others that you think would benefit from the content.
---
Position
---
The world is DEFINITELY an interesting place these days! No matter where you live, there are countless issues of significance that you are likely encountering. To me, it's important that I understand my "position" in relation to the issues of the time. And when it comes to position, there are two distinct dimensions that are important to me.
Begin by understanding the issue at hand
The first of these is the dimension of understanding the issue at hand and developing my position on the issue:
My goal is to take a data-driven, fact-based approach to any and all topics.
Review the evidence and let that guide me to where I see the truth.
On some topics, this is quite easy. On others, it is quite difficult.
Topics vary in complexity!
Some topics lead me to the conclusion that there is an obvious/best solution in all but the most bizarre situations.
Other topics lead me to the conclusion that there are multiple solutions available which all lead to good outcomes but that are dependent on the nuances of the situation.
To me, it's important to think through the topics of importance and make sure that my position is driven by the facts and not by emotions.
"Play a Position" in life—when we interact with others
While this first dimension is critical, it is not enough—in my opinion. I also "play a position" in the game of life. This position has me interacting with others. It demands that I be willing to address the tough issues and have the tough conversations.
It is NOT my responsibility to "convince" others that my perspective is better or worse than theirs. However, it is my responsibility to annunciate my position if and when asked. Sometimes that puts relationships at risk. However, without open, honest, sincere dialogue we'll never get to a place of understanding with others.
It is equally important that whenever we play our position we do so with love.
Playing your position vis-à-vis having the courage to annunciate your convictions is critical in my opinion. That said, it is equally important that whenever we play our position we do so with love:
Love is patient, love is kind. It does not envy, it does not boast, it is not proud. It does not dishonor others, it is not self-seeking, it is not easily angered, it keeps no record of wrongs. Love does not delight in evil but rejoices with the truth. It always protects, always trusts, always hopes, always perseveres. – 1 Corinthians 13:4-7
I sincerely wish that more people read the above verse and applied it when they "play their position" in the relationships of life.
That brings us to this week's question:
Thanks for sharing a bit of your time with me this Monday morning.  
Have a great week!
Curt
About MMM: Each week I publish "Monday Morning Motivation" in the hopes that at least one person will find a bit of inspiration and that this inspiration will have a positive impact on their life. My motivation comes from experiences, reading, sermons, and discussions.
Photo credit: Tim Gouw on unsplash.com
---
Blog post from this past week:
F5 Financial
F5 Financial is a fee-only wealth management firm with a holistic approach to financial planning, personal goals, and behavioral change. Through our F5 Process, we provide insight and tailored strategies that inspire and equip our clients to enjoy a life of significance and financial freedom.
F5 Financial provides fee-only financial planning services to Naperville, Plainfield, Bolingbrook, Aurora, Oswego, Geneva, St. Charles, Wheaton, Glen Ellyn, Lisle, Chicago and the surrounding communities; to McDonough, Henry County, Fayette County, Atlanta and the surrounding communities; to Venice, Sarasota, Fort Myers, Port Charlotte, Cape Coral, Osprey, North Port, and the surrounding communities; and nationally.
We'd love to have the opportunity to hear about your situation. Contact us here to schedule an appointment for a consultation.
---
Helping You With
Wealth Preservation – Wealth Enhancement – Wealth Transfer – Wealth Protection – Charitable Giving