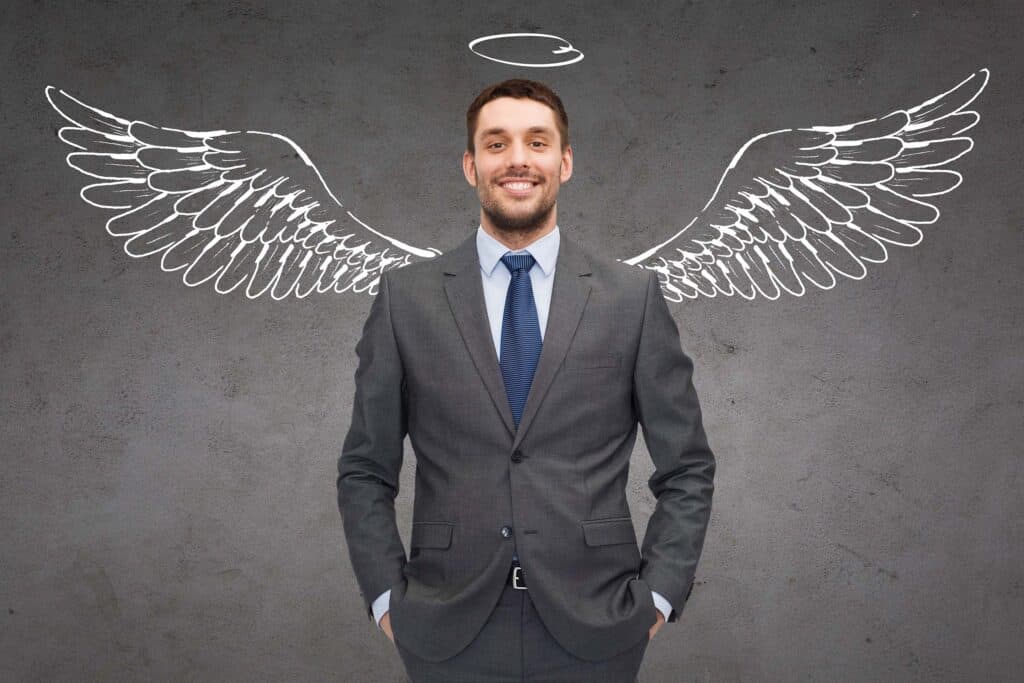 Angel Investing in a Local Business – Is it Worth it?
By: Curt Stowers
In recent years, I've had clients ask if angel investing is a savvy financial move. Shows like Shark Tank and The Profit, and famous investors like Warren Buffet and Bill Ackman, have popularized the idea of investing in companies as they're just getting off the ground. From the outside looking in, these ventures seem exciting, financially lucrative, and even altruistic if the investment is in a local business. But angel investing should not be taken lightly – if you want your investment to be meaningful, you must have goals, a strategy, and aim for returns that are transformational. I discuss in this article what this all means.
What is a angel investing?
According to Investopedia,
An angel investor (also known as a private investor, seed investor or angel funder) is a high-net-worth individual who provides financial backing for small startups or entrepreneurs, typically in exchange for ownership equity in the company.
How do you become an angel investor?
There are a couple of avenues that an individual can take if they want to do angel investing. If you're less concerned with the risk and don't expect much (if any) of a return, then a crowdfunding platform like Kickstarter is a fun, feel-good way to "invest" your money.
If you want to invest a substantial amount of money and expect regulations on how your capital will be used, then you need to become an accredited investor. Becoming an accredited investor will help to protect you from financial malfeasance.
Once you've secured investor accreditation, you can use platforms like AngelList and Gust to find companies looking for seed money. If you're interested in local investing, you can use a platform like Crunchbase to research companies based in a certain location. The companies you'll find on Crunchbase include start-ups and businesses that have been around for decades.
When I use the free version of Crunchbase, I'm able to find a handful of businesses headquartered in Naperville that may be interested in financial backing. Some look particularly interesting, like:
Amaze PXM

– founded in 2020, Amaze PXM is a SaaS that allows clients to create online product experiences for their customers. (Full disclosure – Amaze PXM shares an office building with

F5 Financial's office in Downtown Naperville

).




 

McGovern Outdoor

– a woman-led company, McGovern Outdoor specializes in outdoor apparel that is inspired by U.S. National Parks. They have partnered with all National Parks and their designs are approved by an interpretive National Park ranger for authenticity.




 

Mobi Booth

– Mobi Booth offers a modern take on the "photo booth as an experience" genre. With the launch of its new G2 Touch Screen Photo Booth (that takes less than 2'X2' of space), they claim to offer "a truly one-of-a-kind experience" in photo booth services.
My partner, Joshua Duncan, lives in Venice, FL, and Crunchbase has a list of companies based in Venice, FL that may be worth investigating to see if they are looking for angel investments.
Since I live in Naperville, if I wanted to give back to my local community and economy (aside from simply purchasing services and products from each of these three companies), I could connect with one of the Naperville businesses and offer financial backing. In return, I would get a stake in the business and feel good that I'm helping bring jobs and tax revenue that will be reinvested locally to Naperville.
But is angel investing locally a smart financial move?
Locally, nationally, or globally, it does not matter the location – angel investing is risky. Most angel investments lose money. But since there is that small minority of angel investments that can prove very lucrative, the idea of it is still tempting, especially when the investor truly believes in the product or service the start-up is creating. In the scenario where the investor is strongly considering angel investing in a new business, I recommend answering these three questions before diving in:
  What are your goals?
Do you plan on making any money on this deal? If so, how much? At what point will you decide that you're done playing roulette with your investment and sell your equity in the company? Go into the venture having clearly defined goals for what you want to get out of it. It's ok if your goals change down the line, just make sure they are changing for reasons that benefit you and your portfolio.
  What is your strategy?
Do you plan on buying common shares, convertible preferred shares, or convertible debt, all of which will deliver different returns? Once the term sheet has been signed, how involved do you plan on being with the company – will you be an active mentor, marketer, or connector that helps the start-up find partners that will help grow their business?
  Will the investment be transformational?
Because angel investing is so risky, I don't think anyone should pursue it lightly. If you're going to risk a large sum of capital, then the return on your investment must be transformational; there must be high reward if you are taking a high risk. An angel investment should mean you get to retire 10 years sooner than expected instead of 2 years sooner than expected.
One other thought I'll leave you with – if you like the idea of investing locally, you can consider financially backing a restaurant in the area. This comes with a different set of ramifications and actions you must take to protect yourself, but if done the right way, restaurant investing can provide a decent amount of "cash flow." But this topic is for another blog post.
The takeaway with angel investing is that it's very risky and shouldn't be practiced by the average person trying to grow their nest egg. But if it's a venture you feel passionate about, or the idea of it just seems too exciting to pass up, then protect yourself by setting goals, a strategy, and ensuring the outcome will deliver transformational results.  
If you would like to discuss your portfolio and investment management strategy with F5 Financial, please schedule a consultation.