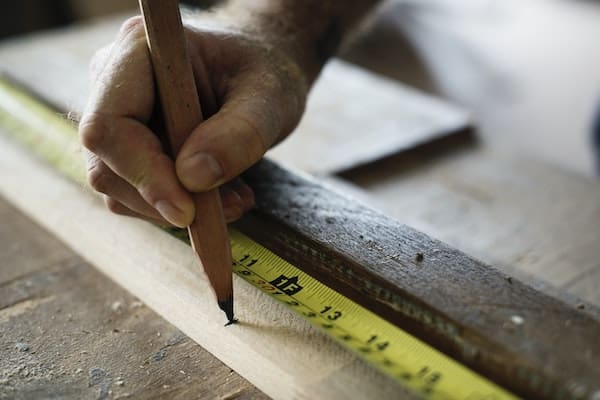 Measure Twice, Cut Once – The Best Investment Strategy
By: Curt Stowers
Messages Worth Repeating
So much of successful investing comes down to attitude and discipline. You have to recognize that near-term variation is unavoidable, and that sticking with your plan is mandatory, if you want to maximize the probability of a successful outcome. That's why I continually "bang the drum" on so many things.
At the top of the list is developing and implementing a well-defined Investment Policy Statement (IPS). This roadmap combines your goals, your cash flows, your asset allocation, and your expected returns into a single document that will guide you through BOTH the good and the bad times of investing.
While not a 100% certainty, it's highly unlikely that an investor will have success without a written IPS in place that they follow.
Now, mind you, this does NOT need to be complex. While I am NOT advocating any of the following, they would all work when it comes to the topic of asset allocation:
I'm going to put all of my 401(k) contributions in a target date fund.
I'm going to follow the "dogs of the Dow" strategy / execute every year on the second Monday the market is open.
I'm going to invest only in an S&P 500 index fund
I'm going to invest 60% in an S&P 500 index fund and 40% in a Barclay's aggregate bond index fund.
Which One?
So, if any of the above will work, how do you decide on which one you should follow? In my mind there are three criteria you should use:
It must "feel good" and make sense to you.
It must be backed up by facts and data.
It must be something you can explain.
These three criteria are rock solid in my experience.
Investment strategy criteria #1: It "feels good" / makes sense to you.
Start with the "feel good and make sense." Simple here: if you don't FEEL your strategy, you likely are either (i) not going to stick with it or (ii) constantly be fretting about it. Neither of these is a good thing. Your strategy must provide you with comfort.
Investment strategy criteria #2: Facts and data
The second is equally important: let the data tell the story and DO NOT BUY INTO what the financial press is "selling." There is ALWAYS another hot stock tip or killer trend. Rarely do these have any statistically significant evidence to suggest they are worth following. However, MANY investors fall prey to the sirens of the financial press. And the outcome is rarely pretty.
Investment strategy criteria #3: You can explain it!
Finally, it has to be something you understand/can explain. I love complexity in many areas of my life. However, when it comes to investing, I have no use for things that I cannot understand. If I can't grasp it, I'm not investing in it. This third check point is critical when you have checked boxes one and two. It may feel good and the facts and data may look good; but, if you don't understand it, move along!
A Recent Trend
Recently large companies have been on a tear in the stock market. See the chart below: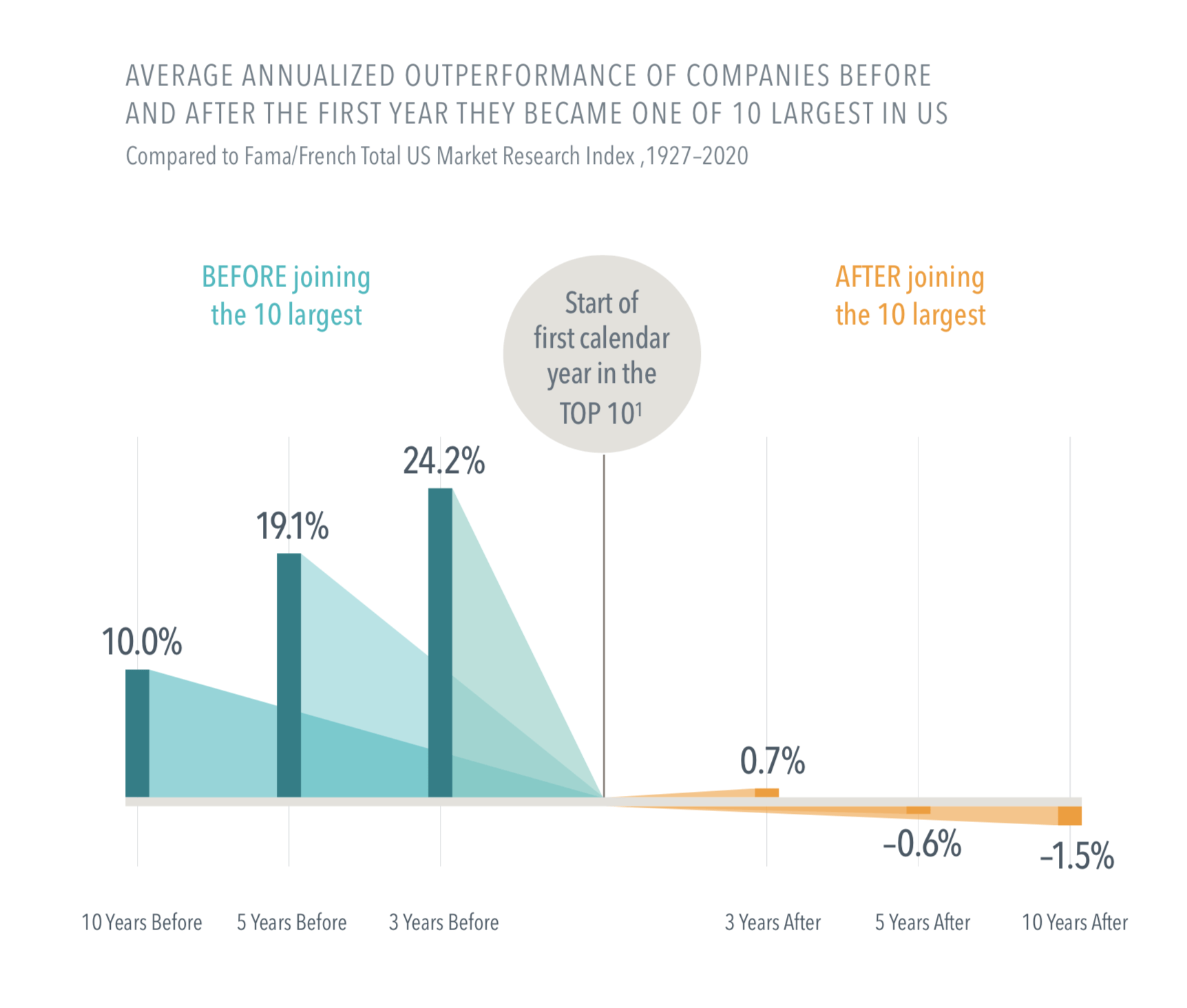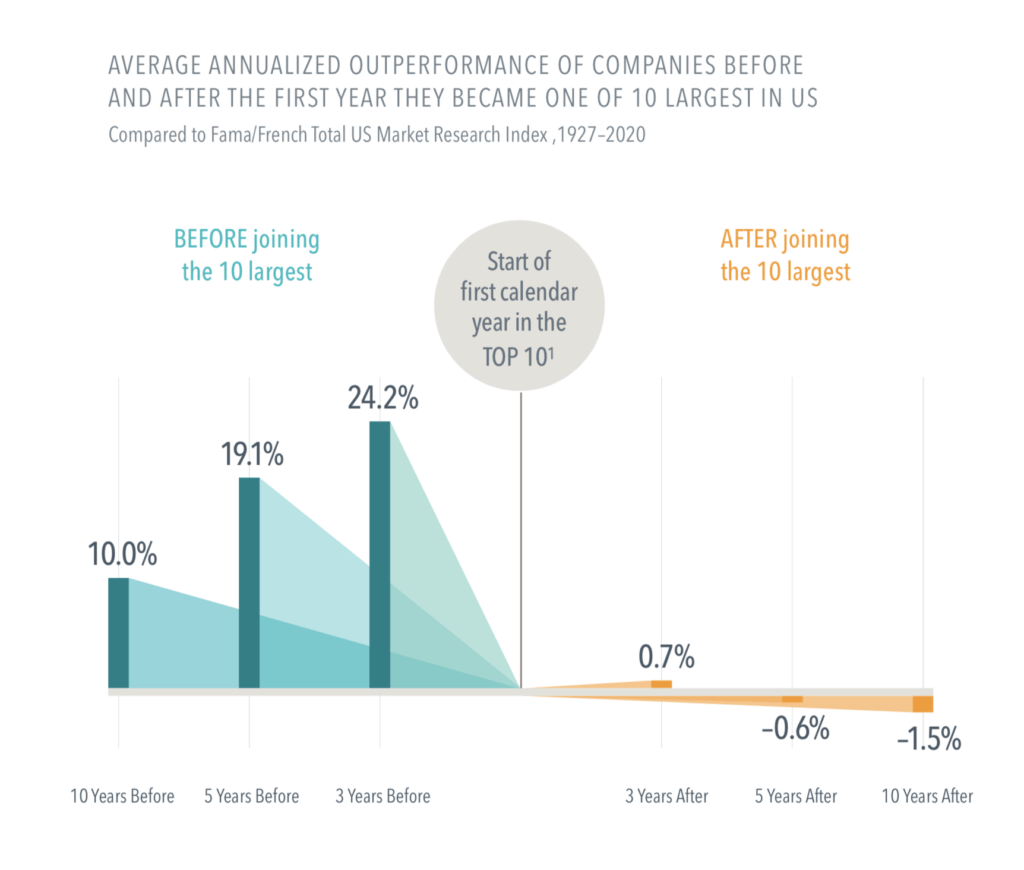 Prior to viewing this chart, many have concluded that the small cap asset class is dead, as the big companies have been on top lately.
Could they be right? Perhaps. But (i) this does not pass the sniff test for me and (ii) the long-term data suggests otherwise.
Does that mean that small cap stocks are the place to be? Not necessarily! The key is this:
IF your IPS has a place for small cap stocks, you NEED to have them/use them. And, IF your IPS has a place for large cap stocks, you NEED to have them/use them as well.
Stick with the process until you have solid data that something fundamentally has changed. And remember that fundamentals do not change often!
Take your time and check out the facts. Talk to others. Do the research. THEN develop and implement a plan. Your financial future is too important to act impetuously.
Would You Like More Support?
---
---
If not, would you like to partner with someone who is used to helping people get through these struggles and (then, with confidence) implement portfolio strategies in a systematic manner while focusing on your desired outcomes?
---
If so, feel free to send us an email or give us a call. We'd love to have the opportunity to help you find a bit more peace of mind when it comes to investing.
Photo credit: rawpixel.com
F5 Financial
F5 Financial is a fee-only wealth management firm with a holistic approach to financial planning, personal goals, and behavioral change. Through our F5 Process, we provide insight and tailored strategies that inspire and equip our clients to enjoy a life of significance and financial freedom.
F5 Financial provides fee-only financial planning services to Naperville, Plainfield, Bolingbrook, Aurora, Oswego, Geneva, St. Charles, Wheaton, Glen Ellyn, Lisle, Chicago and the surrounding communities; to McDonough, Henry County, Fayette County, Atlanta and the surrounding communities; to Venice, Sarasota, Fort Myers, Port Charlotte, Cape Coral, Osprey, North Port, and the surrounding communities; and nationally.
We'd love to have the opportunity to hear about your situation. Contact us here to schedule an appointment for a consultation.
---
Helping You With
Wealth Preservation – Wealth Enhancement – Wealth Transfer – Wealth Protection – Charitable Giving