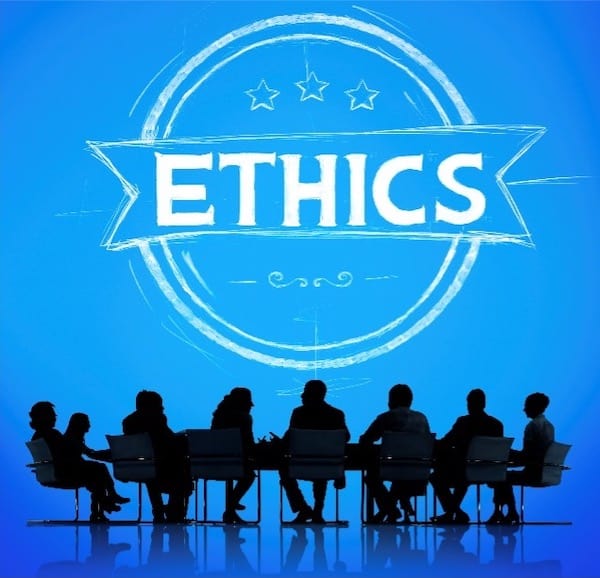 Earning CERTIFIED FINANCIAL PLANNER™ certification—and why it matters!
By: Bob Anderberg
You know that a CERTIFIED FINANCIAL PLANNER™ is highly qualified, but what does it take to become one? Today we dive into the educational and ethical requirements!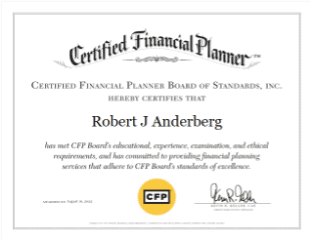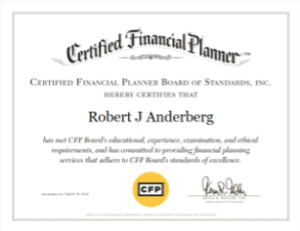 Bob's a lifelong learner. When we asked him to join the team, we knew that he'd leverage this skillset and conquer the CFP® challenge. I'm proud of him for this accomplishment and excited for him to leverage the skills he learned to help the families we serve achieve their personal and professional goals!
-Curt Stowers
In late 2018, when I was making the career change from scientific research to the financial services industry, I received a call from Curt offering advice and encouragement—well over a year before I joined F5 Financial. One of the things he mentioned was, "you need to get your CFP® certification yesterday!" Curt went on to describe what a CFP® professional does, the requirements, and why it is so important. I thought it sounded like a great mark to have but could not earn it at that time.
However, When I joined F5 Financial, my journey to obtain the CFP® (CERTIFIED FINANCIAL PLANNER™) certification started in earnest! This article describes my journey and that of Josh and Curt, the other CFP® professionals at F5 Financial, to become CFP® Certificants.
The Education Requirement, and cornerstone of Planning Knowledge.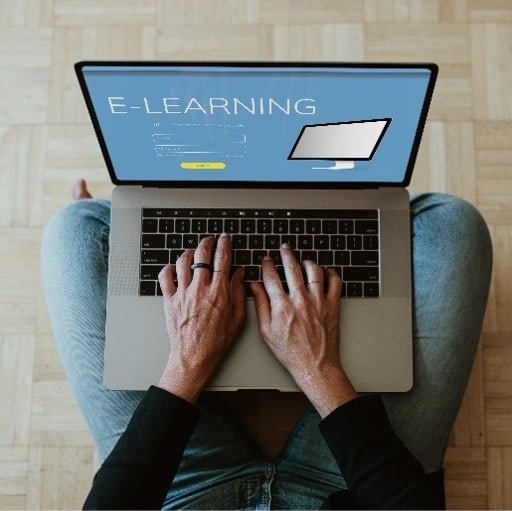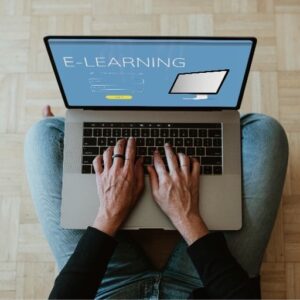 If you do not like learning, the CFP® mark is not for you. I quickly learned I still had "gas in the tank" upstairs, and I felt like a college student all over again, putting the lifelong learner in me into overdrive. I spent hundreds of hours after work and on weekends learning the knowledge topics described below, along with past and future learning requirements.
A Bachelor's degree from an accredited college or university is required, along with six classes covering 70 Principal Knowledge Topics, each with a final exam that needs to be passed (unless one already holds a Master's degree in Financial Planning) followed by a capstone course where you integrate all the Knowledge Topics previously learned. These topics include:
Professional Conduct and Regulation

Understanding proper and ethical behavior, and rules and practices set forth by the CFP Board

General Principles of Financial Planning

How to collaborate with a client to build a Financial Plan

Risk Management and Insurance

Understanding the role of various kinds of Insurance in a Financial Plan

Investment Planning

Understanding distinct types of Investment Theories, Investment measurements and Strategies, and how to apply them to a client's particular financial situation

Tax Planning (You cannot appreciate the depth of the tax code until you get to study it, thanks IRS!)

Learning how the Internal Revenue Code (IRC) affects clients and small business owners and understanding strategies to help minimize tax liability

Retirement Savings and Income Planning

Accumulation phase: Developing strategies to achieve savings goals to achieve retirement
Distribution phase: Successfully implement an income strategy to last through retirement

Estate Planning

Understanding how Wills and different Trusts can be used to achieve the client's wishes for their Estate, and what is needed to implement an Estate Plan

Psychology of Financial Planning

A new CFP Board requirement, which is understanding different psychological profiles and how they can influence Client behavior as it relates to finances
In addition, continuing education (CE) credits required by the CFP Board every two years must be earned to maintain your CFP® certification. The learning process does not end with completed coursework!
Ethics, always looking out for a client's best interests!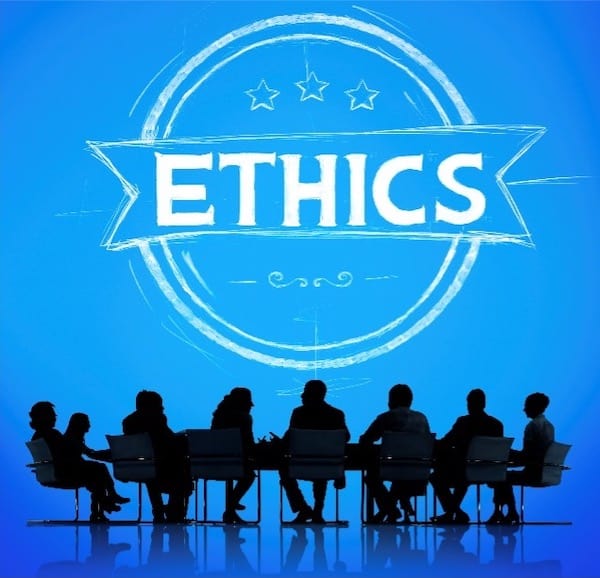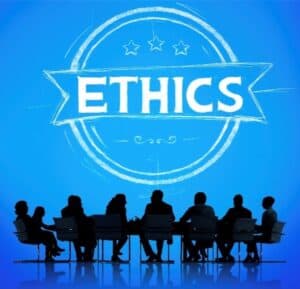 All CFP® Professionals must abide by the CFP Board's Code of Ethics and Standards of Conduct. If you are a CFP®, this means you must function as a Fiduciary when providing financial advice to a client, putting their interests ahead of your own and acting with a Duty of Loyalty, Care, and always follow the client's instructions.
CFP® professionals must also:
Act with integrity, competence, diligence, and professionalism.
Disclose conflicts of interest.
Provide sound and objective judgment.
Maintain confidentiality and privacy.
Comply with the law.
Experience matters and is a requirement of the CFP Board!
You cannot just complete the education requirements, pass the exam, and become a CERTIFIED FINANCIAL PLANNER™; you also must work in the financial industry for the equivalent of two years to gain practical experience. Fortunately, I was able to acquire this experience by the time I reached the fun part—the exam!
The end game: passing the CFP® Certification Examination!
When you complete the Education Requirements, you are eligible to sit for the CFP® exam, which you must pass by showing competence in all 70 knowledge topics, including the ability to implement them in practical situations.
The CFP board does not tell you what the passing score is, so you simply must know the material! The intensity of study dialed up, as I took a review course to pound the knowledge into my head again over the course of several months. It felt like a finals week that would never end! The test is 6 hours long, with 170 questions. It was a mental crucible, which I was extremely happy to put behind me when the "pass" popped up on my computer screen at the end of the proctored exam!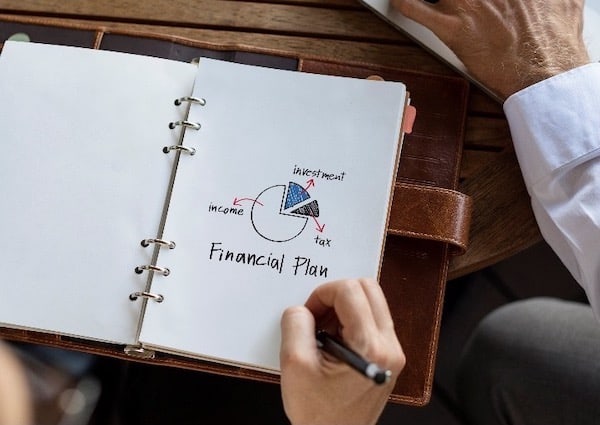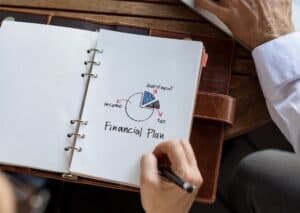 When you have a CERTIFIED FINANCIAL PLANNER™ as your financial advisor, you know they have worked hard to achieve the CFP® mark and have committed to put your interests first. It is reassuring to have such a qualified and ethical person working with you to achieve your financial goals.
Curt's vision for F5 Financial Planning is that all our clients work with advisors that exemplify the standard of excellence that the CFP® mark symbolizes. If you would like to talk with a CERTIFIED FINANCIAL PLANNER™, we are happy to discuss your financial situation! For more information, please visit us at our website, or schedule a free consultation. For more information on CFP® Professionals, you can also go to letsmakeaplan.org.
Would You Like More Support?
---
Do you have a well-defined Investment Policy Strategy that is used to drive your investments in support of a comprehensive financial plan?
---
If not, would you like to partner with someone who is used to helping people get through these struggles and (then, with confidence) implement portfolio strategies in a systematic manner while focusing on your desired outcomes?
---
If so, feel free to send us an email or give us a call. We'd love to have the opportunity to help you find a bit more peace of mind when it comes to investing.
Photo credits (top to bottom): Bob Anderberg and 3 from rawpixel.com
F5 Financial
F5 Financial is a fee-only wealth management firm with a holistic approach to financial planning, personal goals, and behavioral change. Through our F5 Process, we provide insight and tailored strategies that inspire and equip our clients to enjoy a life of significance and financial freedom.
F5 Financial provides fee-only financial planning services to Naperville, Plainfield, Bolingbrook, Aurora, Oswego, Geneva, St. Charles, Wheaton, Glen Ellyn, Lisle, Chicago and the surrounding communities; to McDonough, Henry County, Fayette County, Atlanta and the surrounding communities; to Venice, Sarasota, Fort Myers, Port Charlotte, Cape Coral, Osprey, North Port, and the surrounding communities; and nationally.
We'd love to have the opportunity to hear about your situation. Contact us here to schedule an appointment for a consultation.
---
Helping You With
Wealth Preservation – Wealth Enhancement – Wealth Transfer – Wealth Protection – Charitable Giving