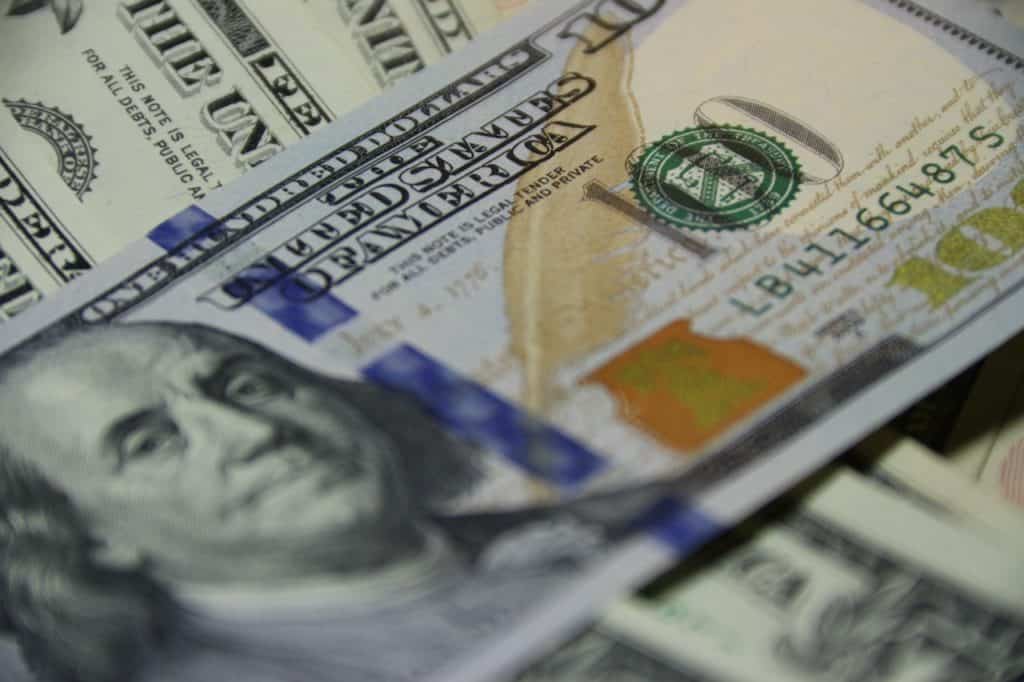 Costs Matter – Understanding ALL of the Costs
By: Curt Stowers
One truism in investing is that costs matter. Studies have shown that only 6% of the funds in the highest expense ratio quartile beat their index, compared to 25% for the lowest expense ratio group.
Some of the key cost areas that you need to consider when selecting investments to include in your portfolio are:
Expense ratios – These are the costs that fund managers receive to do their job. While everyone MUST earn a living, too high an expense ratio is not a good thing.
Reconstitution/artificial demand – While index funds are awesome, the underlying stocks are picked by someone. When an index reconstitutes (i.e., adds or removes stocks), this will cause artificial demand for stocks entering or leaving the index. There is a cost to this.
Style drift – If you are looking to capture one of the persistent and pervasive factors in the equity market (size, value, or profitability), there is a cost associated with style drift as companies evolve over time.
Trading costs – The stocks in mutual funds do not just magically appear. They need to be bought and sold. Buying and selling introduces costs that drag down fund performance.
Taxes/turnover – Excessive or unwise trading can lead to tax consequences (i.e., short-term capital gains) as a result of distributions made to shareholders.
The attached article goes into more details on each of these costs and the importance of minimizing them.
---
Do you have a well-defined Investment Policy Strategy that is used to drive your investments in support of a comprehensive financial plan?
---
If not, would you like to partner with someone who is used to helping people get through these struggles and (then, with confidence) implement portfolio strategies in a systematic manner while focusing on your desired outcomes?
---
If so, feel free to send us an email or give us a call. We'd love to have the opportunity to help you find a bit more peace of mind when it comes to investing.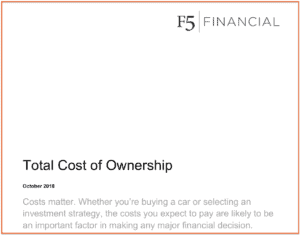 Enjoy the read and remember, it's NOT about the money. It's about how the money supports your goals!
Photo credit: Vladimir Solomyani on unsplash.com
F5 Financial
F5 Financial is a fee-only wealth management firm with a holistic approach to financial planning, personal goals, and behavioral change. Through our F5 Process, we provide insight and tailored strategies that inspire and equip our clients to enjoy a life of significance and financial freedom.
F5 Financial provides fee-only financial planning services to Naperville, Plainfield, Bolingbrook, Aurora, Oswego, Geneva, St. Charles, Wheaton, Glen Ellyn, Lisle, Chicago and the surrounding communities; to McDonough, Henry County, Fayette County, Atlanta and the surrounding communities; to Venice, Sarasota, Fort Myers, Port Charlotte, Cape Coral, Osprey, North Port, and the surrounding communities; and nationally.
We'd love to have the opportunity to hear about your situation. Contact us here to schedule an appointment for a consultation.
---
Helping You With
Wealth Preservation – Wealth Enhancement – Wealth Transfer – Wealth Protection – Charitable Giving