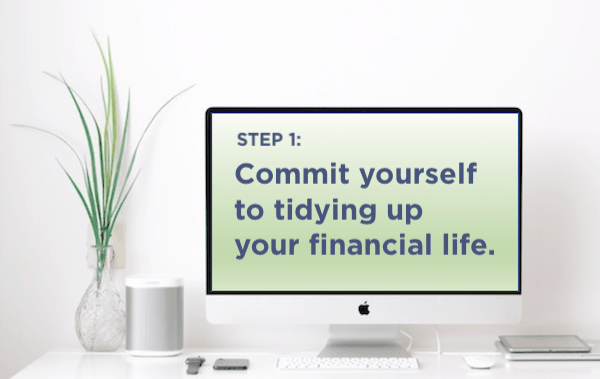 KonMari – Learning Financial Planning from Marie Kondo!
By: Curt Stowers
So, as watching TV is not my thing, when I recently came across "Marie Kondo" and a discussion of "KonMari" in a blog post about IRA's, I did NOT have any context. Thank heavens for Google.
A quick search revealed that Marie Kondo is one of the newest TV sensations and that she focuses on a minimalist approach / getting thing organized. This sounded intriguing. Searching further, I found her six rules:
Commit yourself to tidying up.
Imagine your ideal lifestyle.
Finish discarding first.
Tidy by category, not location.
Follow the right order.
Ask yourself if it sparks joy.
Ms. Kondo would make a great financial planner! Taking her six rules and tweaking a bit to help with "organizing" your financial life, I get:
Commit yourself to getting organized in your financial life.
Establish your goals as it relates to faith, family, friends and fitness.
Stop spending money on things that are not aligned with your goals.
Fully understand your spending in each area of your life.
Take control of your cash flow, insurance, estate planning, taxes, education planning, charitable giving, and investments.
Ask yourself if having your finances aligned with your faith, family, friends, and fitness makes you more joyful.
Money is nothing more than a tool to be used to support you in the other areas of your life. However, without a structured, disciplined process to deal with your finances, you are likely going to have a mess in your house.
No one will ever confuse me with Marie Kondo. However, I hope at least a few people that read this will recognize that bringing order to the chaos of your finances is critical to living a life of significance.
Would You Like More Support?
---
Do you have a well-defined Investment Policy Strategy that is used to drive your investments in support of a comprehensive financial plan?
---
If not, would you like to partner with someone who is used to helping people get through these struggles and (then, with confidence) implement portfolio strategies in a systematic manner while focusing on your desired outcomes?
---
If so, feel free to send us an email or give us a call. We'd love to have the opportunity to help you find a bit more peace of mind when it comes to investing.
Photo credit: Jessy Smith on unsplash.com
F5 Financial
F5 Financial is a fee-only wealth management firm with a holistic approach to financial planning, personal goals, and behavioral change. Through our F5 Process, we provide insight and tailored strategies that inspire and equip our clients to enjoy a life of significance and financial freedom.
F5 Financial provides fee-only financial planning services to Naperville, Plainfield, Bolingbrook, Aurora, Oswego, Geneva, St. Charles, Wheaton, Glen Ellyn, Lisle, Chicago and the surrounding communities; to McDonough, Henry County, Fayette County, Atlanta and the surrounding communities; to Venice, Sarasota, Fort Myers, Port Charlotte, Cape Coral, Osprey, North Port, and the surrounding communities; and nationally.
We'd love to have the opportunity to hear about your situation. Contact us here to schedule an appointment for a consultation.
---
Helping You With
Wealth Preservation – Wealth Enhancement – Wealth Transfer – Wealth Protection – Charitable Giving