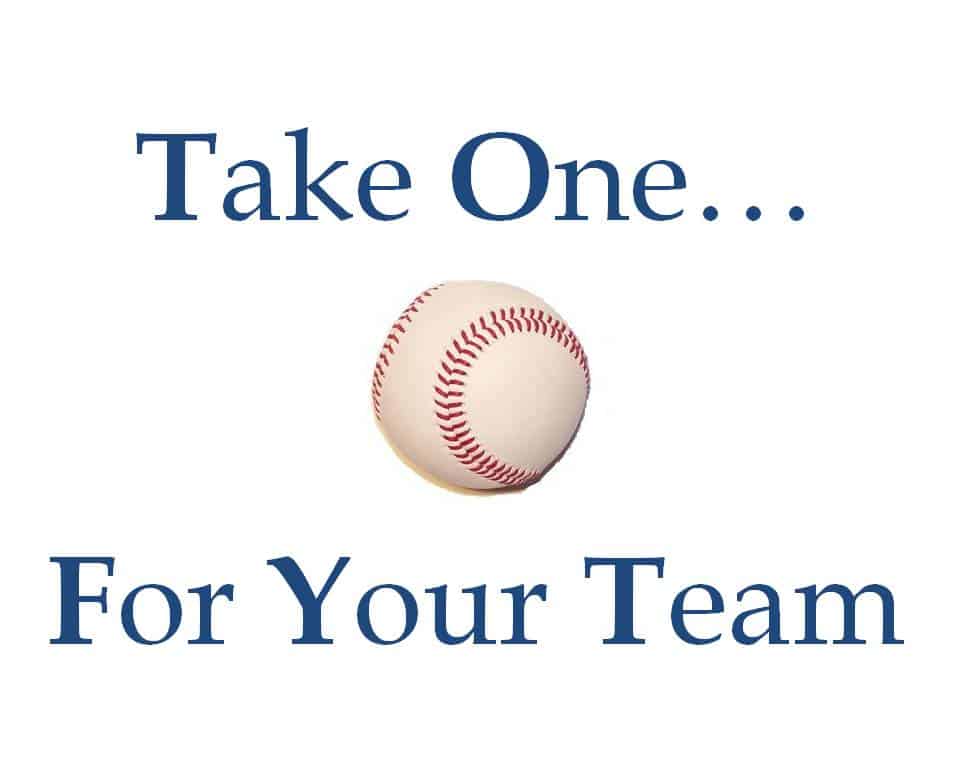 Leadership Lesson 10 – Take One For Your Team
By: Curt Stowers
So, you're watching ESPN on Sunday evening, and they're interviewing the two head coaches:
COACH ONE is saying things like this:
We didn't execute as well as we should have today.  
That's my fault as I had not anticipated some of the things that the opposition threw at us during the game.  
While the guys put forth a great effort, we need make sure that we are better prepared to respond to the situations that arise.  
This week we'll address the issues that surfaced, we'll make sure that we work on the areas where we struggled, and I'm confident that the team will be ready for next week.  
If they're not [ready next week], that's on me—we've got the right personnel on board for this system, and we are going to win a lot of ball games.
Meanwhile, from COACH TWO you're hearing:
That was pretty ugly today. Smith threw four interceptions. There's no excuse for that. He can't do that if we want to win.  
I do recognize that the offensive line wasn't giving him the protection they should have, and he was under pressure all day. We'll be looking at changing some lineman if this trend continues. I'll also be having a heart-to-heart with our special teams coach, Coach Jones.  
That's not acceptable to have the opposition recover an onside kick to start the game.
Special teams are only out there for a dozen plays a game, and they darn well better perform.  
I'm starting to wonder if Jones is the right guy for the job.
All that said, given all of the personnel changes we made during the off season, this really wasn't that surprising.  
We've got a lot of new guys who have not yet grasped the system. They'll learn with time and we'll be better by season's end.  
Now if you'll excuse me, I've got some aXX to chew in the locker room.
Now, I'm all about situational leadership and the need to be abundantly blunt on occasion; however, leaders who throw their teams under the bus disgust me.
It's the leader's team.
The leader chose them.
The leader is responsible for developing them.
The leader is responsible for the results.
The leader is the ones who gets all the credit; and, accordingly, the leader is the ones who has the obligation of accountability when things go poorly, so this leads us to Rule #10:
Rule #10 - Take responsibility for your team's shortcomings and failures.
On a personal note, this is probably my number one pet peeve. I hate excuses! It drives me crazy to hear anyone—much less a leader—rationalize why things did not work out properly. Accept responsibility for the outcome, clarify the next goal, build the plan, execute it, repeat. Don't waste anyone's time by blaming others and making excuses. It's pointless, it destroys morale, and it shows that you lack the character to be a leader.
Conversely, when your team sees you step forward and accept personal responsibility for the failure, they will respond. You chose them as they were the best. They hate failure. They are used to success. They know how painful it is to be in your situation. They know that they cannot put you in that situation next time. They know that you are protecting them. And they're about to step forward and make sure that you know your confidence in them is warranted. They're about to deliver on the next task. You may have lost this battle, but you just won the war for your team's heart and mind by taking one for the team.
ACTION ITEM 10 -- The next time your team fails, defend them like a momma bear would do for her cubs. Let the organization know that the failure was due to you not being a strong enough leader. Commit to resolving the situation in a reasonable time. Then sit down with your team, let them know the commitment you made, and ask them to help you craft the new action plan.
F5 Financial
F5 Financial is a fee-only wealth management firm with a holistic approach to financial planning, personal goals, and behavioral change. Through our F5 Process, we provide insight and tailored strategies that inspire and equip our clients to enjoy a life of significance and financial freedom.
F5 Financial provides fee-only financial planning services to Naperville, Plainfield, Bolingbrook, Aurora, Oswego, Geneva, St. Charles, Wheaton, Glen Ellyn, Lisle, Chicago and the surrounding communities; to McDonough, Henry County, Fayette County, Atlanta and the surrounding communities; to Venice, Sarasota, Fort Myers, Port Charlotte, Cape Coral, Osprey, North Port, and the surrounding communities; and nationally.
We'd love to have the opportunity to hear about your situation. Contact us here to schedule an appointment for a consultation.
---
Helping You With
Wealth Preservation – Wealth Enhancement – Wealth Transfer – Wealth Protection – Charitable Giving