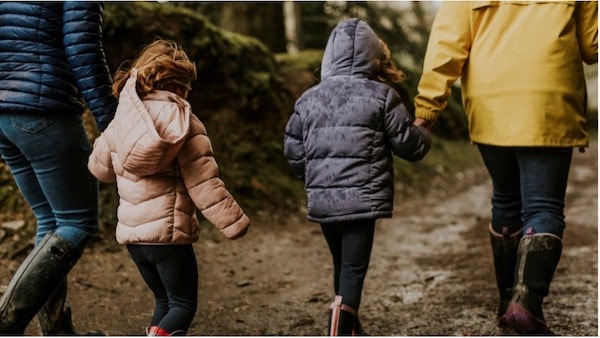 Life Insurance: How Much Do I Need?
By: Bob Anderberg
When we are young and single, life insurance is not something we commonly think about, since we don't have a family to support.
Life goes by quickly, though, and when we get married, and especially when we have children, the need to protect the family in the event of unexpected tragedy becomes readily apparent.
The thought of leaving a family in dire financial need at our passing is an unthinkable situation, and life insurance is an important method to provide security and peace of mind to the wage earners and dependents in a family.
The big question: how much life insurance
do I need, and how long do I need it?
Life insurance until retirement vs. a permanent policy
The big question is this: how much life insurance do I need, and how long do I need it? Often, you will want insurance to last until retirement, and then—through accumulated wealth and income streams from pensions, social security, etc.—life insurance may no longer be required. This is where a relatively inexpensive term policy can come into play.
There are situations where a permanent life insurance policy may also be advantageous in the realm of estate planning, where creating an "instant estate" at death—which is not subject to capital gains or income tax—can be used to pay for or offset estate taxes.
How financial planners determine how much life insurance you need
Financial planners use three methods to determine your life insurance needs.
Method #1: Human Value Approach (your lifetime earnings)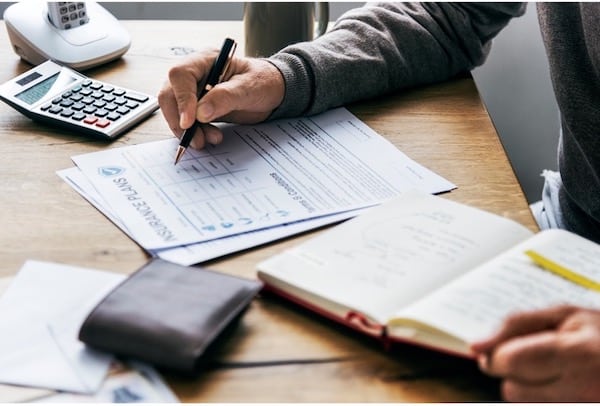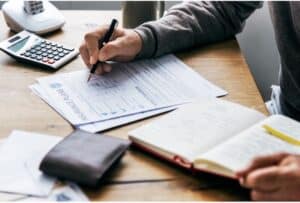 The Human Value Approach considers the amount of income an individual will earn during the rest of their lifetime, subtracting out taxes paid and personal consumption of that income (the family's share of the income). An example would be Jerry, a 35-year-old father that makes $60,000 per year, who is expected to get 4% raises throughout his career. We can assume that the insurance proceeds will be invested at a 4% rate of return, which offsets a 4% inflation rate to simplify this equation. An example of a simplified equation to determine human value would look like this:
Family's share of earnings = ($60,000 income - $10,000 taxes - $15,000 personal consumption) = $35,000. If Jerry's work-life expectancy is 30 years, assuming he would retire at age 65, then you would need a 30-year term policy for $1,050,000 ($35,000 x 30 years).
Method #2: Needs Approach (your family's needs)
The Needs Approach focuses on how much money will be needed by the family after the wage-earner passes. If the spouse has a good job, and the wage-earner's income is "gravy," then the family's financial need might be much less than if the spouse is a homemaker who doesn't earn income. With the needs approach, a family would need to determine how much money would be needed to cover funeral costs (which can be $5,000-$10,000), Debt elimination, education costs for the children, and income needed for the surviving spouse to support the family and continue into retirement, among other things. Some needs can be offset by social security survivor benefits for eligible beneficiaries.
Method #3: Capitalized-Earnings Approach (your current income's future value)
The Capitalized-Earnings Approach is a variation of the Human Value Approach that focuses more on the investment rate of return on the death benefit, while also considering inflation, to provide a desired present value of income in perpetuity. If we take Jerry's example above, we will take the family's share of earnings and divide it by a discount rate. Let's change the assumptions of investment returns to 6%.
The math would look like this:
First, we find the discount rate:

Divide the investment return ($35,000 X 1.06 = $37,100) by the inflation rate ($35,000 X 1.04 = $36,400) and subtract 1.
Discount rate = .01923.

Next, we divide the family's share of earnings ($35,000) by the discount rate (.01923).
Amount = $1,820,073.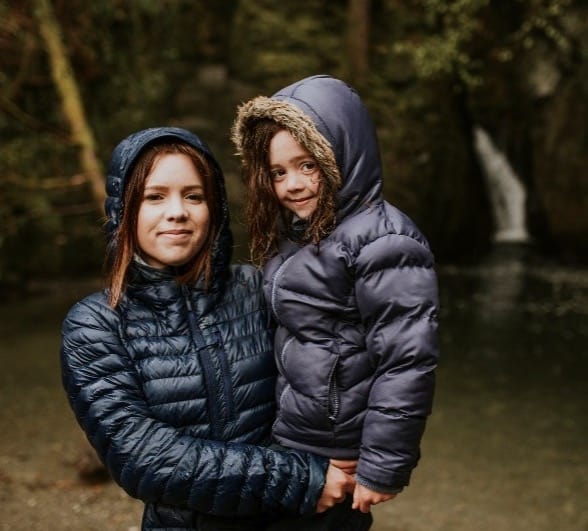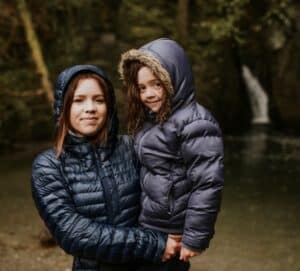 This is a higher amount than the human value approach but provides income indefinitely and may provide a larger estate at the spouse's death.
As you can see, it is not a black and white equation when we look at how much life insurance a family needs, but these different methods provide guidance on how much of a death benefit will be required to ensure the financial well-being in the event of the unthinkable.
A financial planner can help you identify and dial in the amount you will need to protect your family. For more information on how we can assist, please visit us at www.f5fp.com, or schedule a free consultation.
Would You Like More Support?
---
Do you have a well-defined Investment Policy Strategy that is used to drive your investments in support of a comprehensive financial plan?
---
If not, would you like to partner with someone who is used to helping people get through these struggles and (then, with confidence) implement portfolio strategies in a systematic manner while focusing on your desired outcomes?
---
If so, feel free to send us an email or give us a call. We'd love to have the opportunity to help you find a bit more peace of mind when it comes to investing.
Photo credit: rawpixel.com
F5 Financial
F5 Financial is a fee-only wealth management firm with a holistic approach to financial planning, personal goals, and behavioral change. Through our F5 Process, we provide insight and tailored strategies that inspire and equip our clients to enjoy a life of significance and financial freedom.
F5 Financial provides fee-only financial planning services to Naperville, Plainfield, Bolingbrook, Aurora, Oswego, Geneva, St. Charles, Wheaton, Glen Ellyn, Lisle, Chicago and the surrounding communities; to McDonough, Henry County, Fayette County, Atlanta and the surrounding communities; to Venice, Sarasota, Fort Myers, Port Charlotte, Cape Coral, Osprey, North Port, and the surrounding communities; and nationally.
We'd love to have the opportunity to hear about your situation. Contact us here to schedule an appointment for a consultation.
---
Helping You With
Wealth Preservation – Wealth Enhancement – Wealth Transfer – Wealth Protection – Charitable Giving