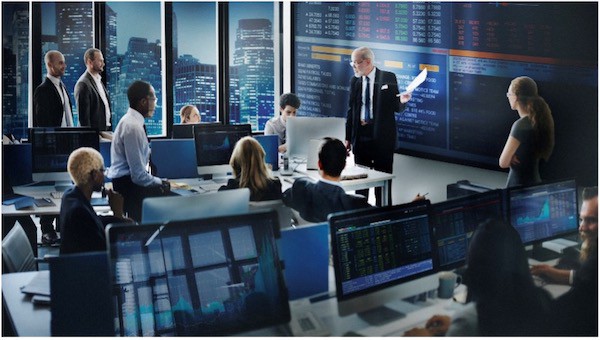 All About Mutual Funds! (vs. Exchange-Traded Funds or ETFs)
By: Bob Anderberg
Mutual Funds are widely used in retirement plans.
If you have a 401(k) plan with your employer (or other defined-contribution plan for retirement), or perhaps a personal individual IRA or Roth IRA, it is likely that you are already familiar with mutual funds.

What are Exchange-Traded Funds (or ETFs)?
Another class of Investment Fund, called Exchange-Traded Funds (or ETFs) are the new kid on the block and have gained considerable popularity in recent years.
Mutual funds and ETFs are similar in many ways, but each has its own distinct tax and investment characteristics. The question we must ask ourselves is, which ones are right for me, or do I want a mix of both?
In this two-part series, we will first address mutual funds in detail (in this post, Part I), and then discuss ETFs (in the next post, Part 2).
Mutual Funds contain a "basket of investments."
Mutual funds, also known as open-end investment companies, sell shares of the fund, which is comprised of a "basket of investments" that could contain stocks, bonds, money market instruments, real estate and derivates.
What is the NAV (Net Asset Value) of a Mutual Fund?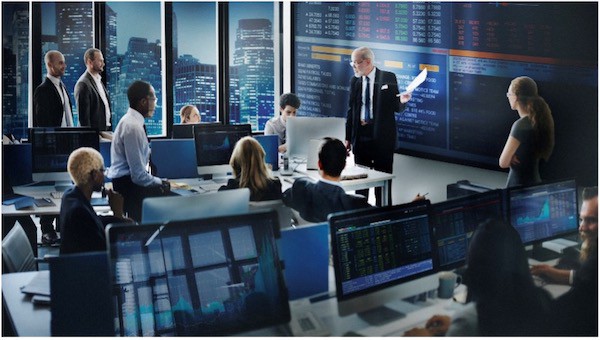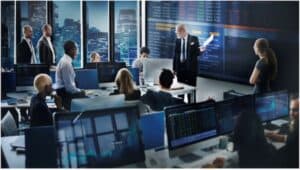 When you purchase a mutual fund, it will have a Net Asset Value (NAV). The NAV is the value of all the shares of the investments outstanding in the fund, minus any liabilities, which is then divided by the number of outstanding shares of the fund.
What happens when the Mutual Fund is sold?
When sold, the mutual fund is obligated to buy back the fund at the current NAV. If you purchased 100 shares of Fund ABC for $1,000, the fund would have a NAV of $10/share. If 10 years later the investments in the 100 shares were worth $2,500, the NAV would be $25/share, which would be the price the fund would redeem them at if you decided to sell.
Advantages of Mutual Funds
Some of the advantages of mutual funds include:
The ability to diversify a portfolio without having to purchase whole shares of stock, thus allowing you to control volatility and variety in your investments with smaller amounts of money.
Fractional shares can be purchased in many cases, allowing you to buy a set monetary amount of shares (example: $1,000 used to purchase 6.8 Shares of Fund DEF at a cost of $147.06/share).
Investing your money with expert money managers that are experienced in trading the investments of interest within the fund—a form of active investing.
The ability to passively invest in low-cost index funds, which track a particular market index like the S&P 500 or Russel 2000.
Shares are always redeemed at NAV (Net Asset Value) by the fund.
Drawbacks of Mutual Funds
There are a few drawbacks of mutual funds to also consider:
Mutual funds can have sales loads (a commission), which can be as much as 5% (or higher) of the NAV. This can be charged up front (Class A), over the course of several years (Class B), or at redemption (Class C) of the fund. The good news is there are also no-load funds, which a brokerage may feature that doesn't have these sales loads.
Sometimes there is a specific quantity of shares you are required to purchase when making the investment.
In addition to sales loads, there can also be management fees, which can range between .1 and 3%/year of NAV, as well as 12b-1 fees, up to 0.25%/year of NAV which are used to pay for advertising expenses of the fund. Making sure that you purchase low-cost funds can have a big difference in the overall performance of your investments!
When shares are redeemed, the fund may have to sell certain investments within the fund to pay out the NAV of those shares. This can lead to capital gains within the fund, which are taxable events. When the capital gains are reinvested within the fund, the shareholders may not see these gains as a direct distribution but will still have to pay taxes on these capital gains! This can also happen with dividends that are paid by companies whose shares are held by the fund; they increase the value of the fund, but you are left with the tax bill. NOTE: This does not apply to mutual funds within Qualified retirement plans like a 401(k) or IRA (because growth is tax-deferred in these accounts).
Mutual funds are a tried-and-true investment vehicle that are widely used in retirement plans and have large selections of passive and active investment choices.
Next month, we'll dive into ETFs and share some of their advantages.
A Financial Advisor can help you navigate your mutual-fund options.
A Financial Advisor can help you navigate the pros and cons of mutual funds, and which ones might be good choices for you. For more information on how we can help you please visit us at our website, or schedule a free consultation.
Would You Like More Support?
---
Do you have a well-defined Investment Policy Strategy that is used to drive your investments in support of a comprehensive financial plan?
---
If not, would you like to partner with someone who is used to helping people get through these struggles and (then, with confidence) implement portfolio strategies in a systematic manner while focusing on your desired outcomes?
---
If so, feel free to send us an email or give us a call. We'd love to have the opportunity to help you find a bit more peace of mind when it comes to investing.
Photo credits: rawpixel.com
F5 Financial
F5 Financial is a fee-only wealth management firm with a holistic approach to financial planning, personal goals, and behavioral change. Through our F5 Process, we provide insight and tailored strategies that inspire and equip our clients to enjoy a life of significance and financial freedom.
F5 Financial provides fee-only financial planning services to Naperville, Plainfield, Bolingbrook, Aurora, Oswego, Geneva, St. Charles, Wheaton, Glen Ellyn, Lisle, Chicago and the surrounding communities; to McDonough, Henry County, Fayette County, Atlanta and the surrounding communities; to Venice, Sarasota, Fort Myers, Port Charlotte, Cape Coral, Osprey, North Port, and the surrounding communities; and nationally.
We'd love to have the opportunity to hear about your situation. Contact us here to schedule an appointment for a consultation.
---
Helping You With
Wealth Preservation – Wealth Enhancement – Wealth Transfer – Wealth Protection – Charitable Giving