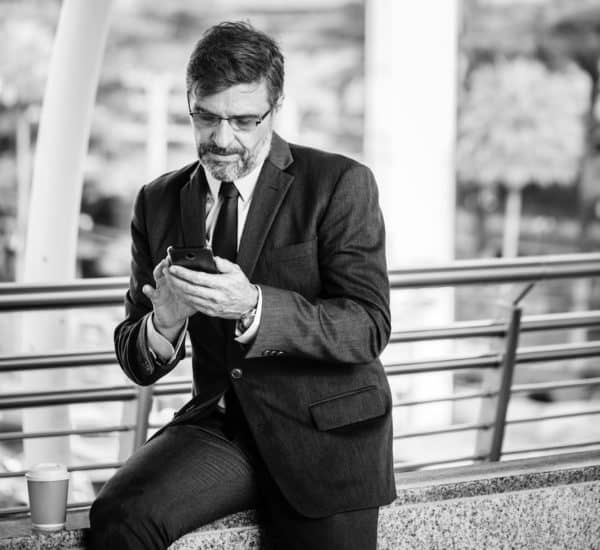 No, Indexing is NOT Going to Destroy the Market!
By: Curt Stowers
More and more people are coming to the conclusion that you can NOT beat the market; and, accordingly, they are migrating to more passive investment strategies. This has resulted in a slow, steady rise in the amount of dollars invested in index funds.
Some people have suggested that this "blind faith" in the market is going to somehow result in a mispricing that will be exploited by active managers and result in a very large correction. I don't think they are correct!
In my opinion, human nature being what it is, there will ALWAYS be a VERY large collection of people who are looking to establish their independence and identify/implement their personal Investment Policy Strategy (IPS). Disagree? Read on please.
A decade back, very few were thinking of investing in Facebook or Amazon. Then things changed, and these two stocks took off. As a result, I know a large number of people that over-weighted these two stocks. And some of them did VERY well. However, there are also large numbers of individuals who purchased other rising-star tech companies, and some of them did VERY poorly. But—here's the key—all these folks were creating a market for these securities every moment of every day. All that the index funds did was track that market. And, in my opinion, there will always be "the next big thing," and there will always be folks wanting to participate. That will keep the market alive and well.
The attached article goes into more detail on this topic. Hopefully, after you have had a chance to review the article, you will better understand this topic AND be able to incorporate this new knowledge into your investment strategy.
Do you have a well-defined Investment Policy Strategy that is used to drive your investments?
If not, would you like to partner with someone who is used to helping people get through these struggles and (then, with confidence) implement portfolio strategies in a systematic manner?
If so, feel free to send us an email or give us a call. We'd love to have the opportunity to help you find a bit more peace of mind when it comes to investing.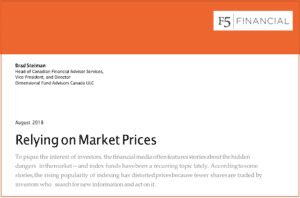 Enjoy the read and remember, it's NOT about the money. It's about how the money supports your goals!
Photo credit: Rawpixel on unsplash.com
F5 Financial
F5 Financial is a fee-only wealth management firm with a holistic approach to financial planning, personal goals, and behavioral change. Through our F5 Process, we provide insight and tailored strategies that inspire and equip our clients to enjoy a life of significance and financial freedom.
F5 Financial provides fee-only financial planning services to Naperville, Plainfield, Bolingbrook, Aurora, Oswego, Geneva, St. Charles, Wheaton, Glen Ellyn, Lisle, Chicago and the surrounding communities; to McDonough, Henry County, Fayette County, Atlanta and the surrounding communities; to Venice, Sarasota, Fort Myers, Port Charlotte, Cape Coral, Osprey, North Port, and the surrounding communities; and nationally.
We'd love to have the opportunity to hear about your situation. Contact us here to schedule an appointment for a consultation.
---
Helping You With
Wealth Preservation – Wealth Enhancement – Wealth Transfer – Wealth Protection – Charitable Giving