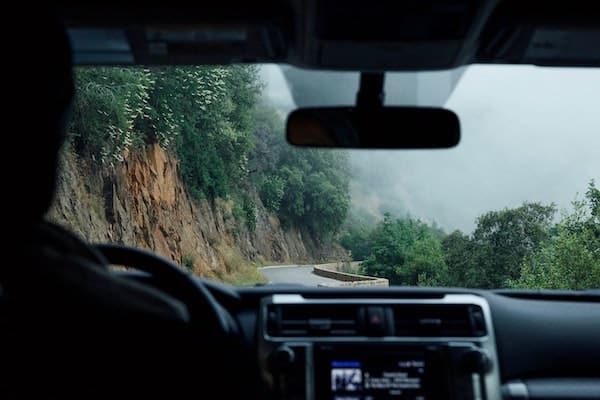 Property and Casualty Insurance – What You Need to Know
By: F5 Financial
Today we explain the various components of property and casualty (P&C) insurance, so that you can adjust your coverage and enjoy peace of mind.
Many of us will receive our declarations page for our Auto insurance, give it a cursory glance, and then file it away when we have applied or renewed our coverage. But what happens when we have a claim?
What happens if there is serious injury—or worse—that we are liable for? And how do these different classifications of coverage kick into gear when an incident happens where we really need it?
In this post, we explain what each of these classifications mean.
Bodily Injury – How much do you need?
Perhaps the biggest potential expense in a claim is Bodily injury, as we all know how expensive a potential hospitalization can cost. A typical starting point is $100,000 per person/$300,000 per occurrence. It is not hard to imagine how a serious accident involving multiple passengers could easily go beyond this amount, in which case you might be liable or any costs in excess of these amounts!
We typically recommend that Bodily Injury coverage be increased $250,000 per person/$500,000 to insure adequate coverage. Also, this amount of coverage is typically required to add an umbrella policy, which we discus below.
Property Damage
Property Damage is another component of liability insurance. A typical starting point is $100,000 per accident. However, if you run into the wrong things, you could also exceed this amount! You can also increase this coverage if you believe you have a higher risk.
Medical
Where things can get confusing is with Medical. Since insurance is regulated by the states, the coverage rules may vary. States that are "no-fault" like Florida have Personal Injury Protection or PIP. There are differences between PIP and Medical, so these should be reviewed in detail.
Many people do not understand how this interacts with the Bodily Injury component of the insurance.
Here is the difference: With Medical, your claim can basically pay medical insurance deductibles for yourself and any passengers in your car with you—whether or not you were at fault in the accident. Either the at-fault driver's insurance or regular health insurance would cover the rest of the injuries after the deductible.
You can also use Medical if you were to get hit as a pedestrian by another motorist.
In contrast, Bodily Injury is used to pay for the medical costs of those riding in any cars you hit (assuming you were at fault in the accident).
Underinsured Motorist Liability and Property insurance
Underinsured Motorist Liability and Property insurance works much like the Bodily Injury and Property liability components of your insurance, except that it is covering you in case it is the other party's fault and they have no/inadequate coverage. It is usually an inexpensive and wise addition to your policy.
Again, it is important to understand how your state allows insurance companies to offer this insurance. Some states have different "levels" of this coverage. For example, the base coverage may only cover people who live at your residence.
This means your co-worker who you carpool with may not be covered. Or, the neighborhood kids that you are running to and from soccer practice may not be covered.
Be sure to know the limits of your coverage and adjust them as needed.
Collision and Comprehensive
Collision and Comprehensive components of auto insurance cover the cost of reimbursing you for the cost of repairing or replacing your vehicle. Collision covers actual collision costs, while comprehensive covers things like broken windshields, acts of nature, theft, or any damage to your vehicle outside of a collision.
If you have a car that falls below a certain value, say $3,000 to 5,000, you may want to consider eliminating this coverage from the vehicle (as long as you could afford to replace that vehicle). The reason is that you will not get a new car with the reimbursement, but only the cash value.
If it takes $5,000 dollars of body work to fix the car, and it is only worth $3,000, the insurance company will total the car and give you the lower amount. If you drive a clunker, you must weigh the premium vs. the potential reimbursement.
The benefit of an umbrella policy
One way to boost your overall coverage for liability—both medical and property—is to purchase an umbrella policy. These policies will typically add one million dollars of additional coverage to your property and casualty insurance policies, whether they are auto, home, boat or RV policies. These policies take effect only when you are at fault in an accident.
In order to keep costs down, umbrella polices often require that you already carry a minimum amount of liability coverage, which on an auto policy is typically $250,000/$500,000 bodily injury. These policies are not terribly expensive and can offer peace of mind in case of a worse-case accident scenario.
Why it's important to understand Property and Casualty Insurance
Understanding your Declarations page is vital to protecting yourself from excess liability.
To quote author Steven Magee, "The problem with car insurance is that you never know how bad your policy is until you are involved in a car crash. At that point enlightenment begins."
Would You Like More Support?
---
Do you have a well-defined Investment Policy Strategy that is used to drive your investments in support of a comprehensive financial plan?
---
If not, would you like to partner with someone who is used to helping people get through these struggles and (then, with confidence) implement portfolio strategies in a systematic manner while focusing on your desired outcomes?
---
If so, feel free to send us an email or give us a call. We'd love to have the opportunity to help you find a bit more peace of mind when it comes to investing.
Photo credit: Victoria Palacios on unsplash.com
F5 Financial
F5 Financial is a fee-only wealth management firm with a holistic approach to financial planning, personal goals, and behavioral change. Through our F5 Process, we provide insight and tailored strategies that inspire and equip our clients to enjoy a life of significance and financial freedom.
F5 Financial provides fee-only financial planning services to Naperville, Plainfield, Bolingbrook, Aurora, Oswego, Geneva, St. Charles, Wheaton, Glen Ellyn, Lisle, Chicago and the surrounding communities; to McDonough, Henry County, Fayette County, Atlanta and the surrounding communities; to Venice, Sarasota, Fort Myers, Port Charlotte, Cape Coral, Osprey, North Port, and the surrounding communities; and nationally.
We'd love to have the opportunity to hear about your situation. Contact us here to schedule an appointment for a consultation.
---
Helping You With
Wealth Preservation – Wealth Enhancement – Wealth Transfer – Wealth Protection – Charitable Giving