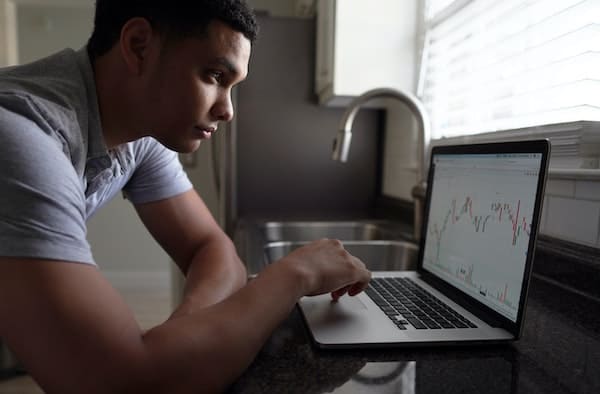 It's Not About Returns!
By: Curt Stowers
Really? You Don't Care About Returns?
Back up the bus. I didn't say that I don't care about returns. Rather I said it's not ABOUT returns. There's an old expression that I think summarizes things very well:
You can't spend percentages.
When it comes to investing, returns are important—BUT only in the context of objectives and purchasing power. Returns themselves aren't what we are looking to obtain when we build an investment portfolio. Instead, what we look to do is to (i) achieve a financial goal (ii) in a particular time frame.
It's the goal and time frame that we need to nail down first. Then, we turn our attention to the investments, which—ideally—provide the required returns.
Start With The Goal
One of my favorite quotes comes from Stephen Covey:
"All things are created twice. First mentally. Then physically."
We need to envision what our goal is BEFORE we start down the path of ANY investing. Investments/financial vehicles are simply tools that allow us to do something that is important to us. Before you start investing, define the goal.
A Dollar Ain't What it Used to Be
A large number of the goals we help families with are longer-term in nature. As such, we CANNOT focus on the current cost of an experience or objective. Instead, we need to project the future (inflated) cost of the experience or objective. A few perspectives from the Farmers' Almanac (click here to see the details ):
In 1914 – A car cost $500, a house $3,500, milk $0.32, bread $0.06, and gas $0.12.
In 1964 – A car cost $3,500, a house $20,000, milk $2.30, bread $0.22, and gas $0.30.
In 2018 – A car cost $35,285, a house $222,800, milk $3.50, bread $2.50, and gas $2.90.
Inflation is a powerful force that needs to be considered in goal planning.
Returns Do Matter
Now, I'm going to come back to reality and state that returns do matter—in the context of how they support your goal and the cost of the goal. Perhaps the biggest risk, when it comes to returns, is that of fear. Long term we have seen the world economy grow nicely. Not surprisingly, financial markets (e.g., "the stock market") has also grown nicely.
And yet, when people plan for what is often the biggest goal in their life— retiring securely—they FEAR returns. This drives people to ask, "Don't you think I should have less money in stocks when I retire?" While I can't answer for everyone's situation, I can say that (for all but those who have been extremely blessed with massive nest eggs), going TOO CONSERVATIVE is often a bigger risk in retirement.
At a 3% inflation rate, your cost of an item will double in 23 years. Think about that for a minute. If you retire with a need for $100,000 of income, you will need $200,000 of income in year 23 of retirement.
Your investment return rate is important RELATIVE TO THE RATE OF INFLATION.
Returns are important, but only in the context
of goals and future dollars.
So—to reverse course and bring things to a close—returns are important, but only in the context of goals and future dollars.
You need to evaluate your returns needs in this context to ensure that your portfolio is properly aligned with your financial objectives.
Would You Like More Support?
---
Do you have a well-defined Investment Policy Strategy that is used to drive your investments in support of a comprehensive financial plan?
---
If not, would you like to partner with someone who is used to helping people get through these struggles and (then, with confidence) implement portfolio strategies in a systematic manner while focusing on your desired outcomes?
---
If so, feel free to send us an email or give us a call. We'd love to have the opportunity to help you find a bit more peace of mind when it comes to investing.
Photo credit: Mayofi on unsplash.com
F5 Financial
F5 Financial is a fee-only wealth management firm with a holistic approach to financial planning, personal goals, and behavioral change. Through our F5 Process, we provide insight and tailored strategies that inspire and equip our clients to enjoy a life of significance and financial freedom.
F5 Financial provides fee-only financial planning services to Naperville, Plainfield, Bolingbrook, Aurora, Oswego, Geneva, St. Charles, Wheaton, Glen Ellyn, Lisle, Chicago and the surrounding communities; to McDonough, Henry County, Fayette County, Atlanta and the surrounding communities; to Venice, Sarasota, Fort Myers, Port Charlotte, Cape Coral, Osprey, North Port, and the surrounding communities; and nationally.
We'd love to have the opportunity to hear about your situation. Contact us here to schedule an appointment for a consultation.
---
Helping You With
Wealth Preservation – Wealth Enhancement – Wealth Transfer – Wealth Protection – Charitable Giving