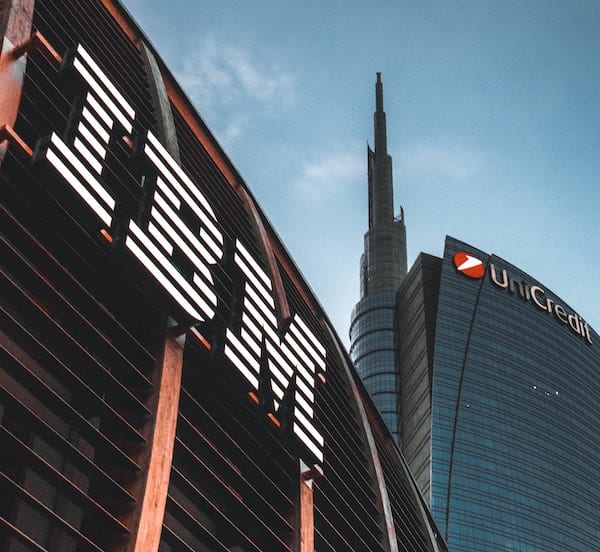 Follow the Rising Stock—OR DON'T!
By: Josh Duncan
You Can't Get Fired for Buying IBM
If you have spent any time in a corporate environment, the "You can't get fired for buying IBM" expression has come across your desk. How ironic! IBM was once a rising stock.
You see, the expression came to the surface back in the 60's when IBM was THE COMPANY. They made an incredible array of products, each of which was often unmatched by the competition. They were the gold standard. As a result, anyone making buying decisions in a company was "safe" by purchasing IBM—who could fault them for buying the best?
IBM's leadership was rewarded with a place at or near to the top of the biggest companies in the world and in the stock market. IBM was one of the blue-chip stocks that people bought and held.
Over time, IBM (the once rising stock) waned
Over time, things changed. Competitors came to the surface. Technology changed. IBM's dominance waned. And their position at the top of the "stock kingdom" went away.
I am NOT saying that IBM is or was a bad company. I like their products and their way of doing business, and think the world of them. But their path was similar to so many other companies. Consider the chart below:
Returns of each rising stock the year after becoming top 10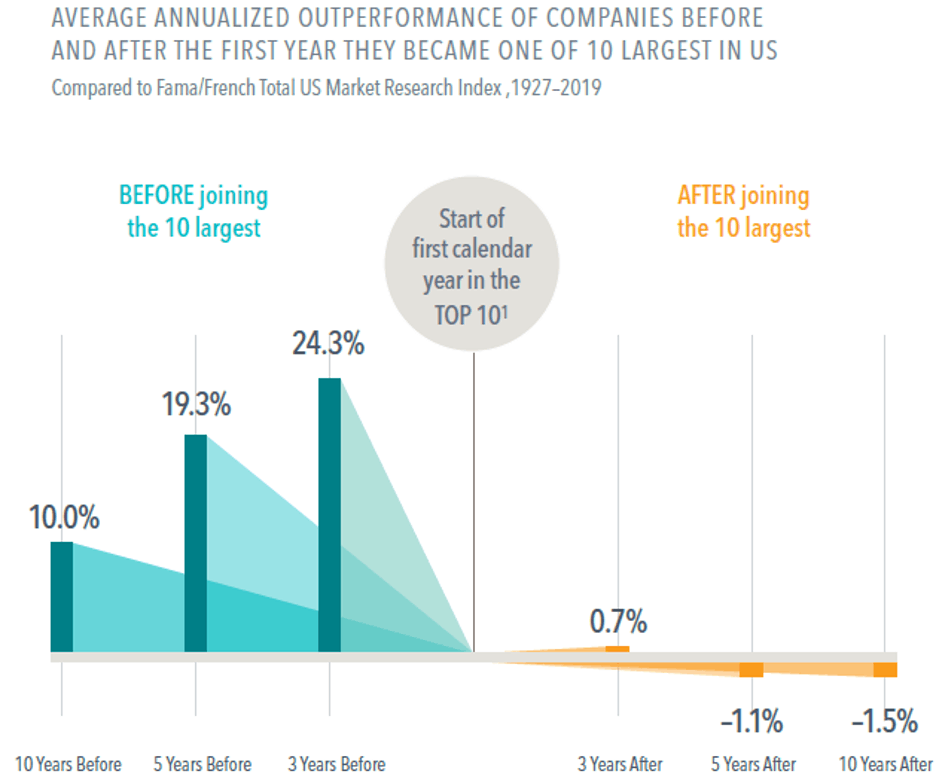 This chart shows that ON AVERAGE immediately after companies ascend to a position in the top ten stocks in the US market, returns lag behind both their previous returns and the return of the stock market as a whole. Intuitively this makes perfect sense, or as I like to say:
Apple would love to take over the world, but it's just not going to happen!
I chose Apple because (i) it is at or near the top of the biggest stocks in the US market at present, and (ii) it has gone past IBM—which seemed unfathomable when Apple emerged as a company!
I am NOT advising you to buy or sell any company—you should not take advise from me if I am not your advisor and do not know your situation!
Always analyze the facts and data
I am encouraging you to think through things when it comes to investing and NOT buy the same stocks that your buddy or neighbor is purchasing because they "know" something. Take a look at the facts and data and let them drive your investing, NOT your emotions or feelings!
Attached is a link to the chart that goes a bit more into this topic. As we always advise, the key is to develop an investment strategy that you can stick with through all but the most unforeseen circumstances. Take the time to evaluate your approach to investing—be it DCA or lump sum—and make sure that you can maintain your strategy throughout the highly likely ups and downs of market cycles.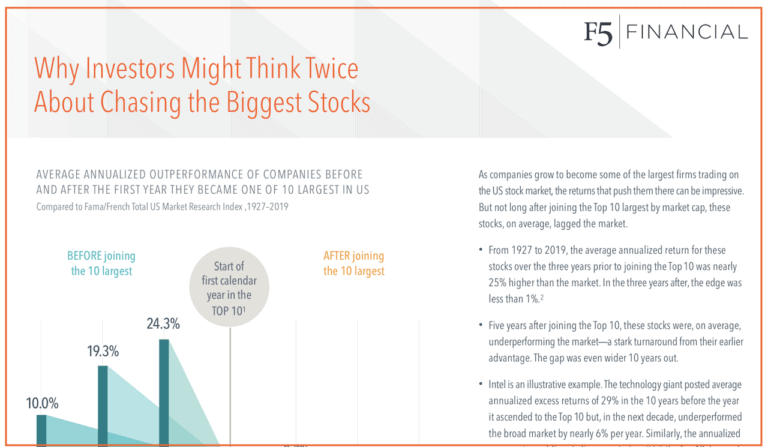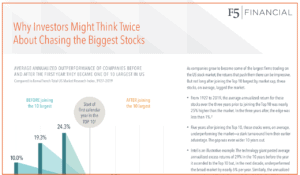 Would You Like More Support?
---
Do you have a well-defined Investment Policy Strategy that is used to drive your investments in support of a comprehensive financial plan?
---
If not, would you like to partner with someone who is used to helping people get through these struggles and (then, with confidence) implement portfolio strategies in a systematic manner while focusing on your desired outcomes?
---
If so, feel free to send us an email or give us a call. We'd love to have the opportunity to help you find a bit more peace of mind when it comes to investing.
Photo credit: Mikita Yo (unsplash.com) and Dimensional Fund Advisors.
F5 Financial
F5 Financial is a fee-only wealth management firm with a holistic approach to financial planning, personal goals, and behavioral change. Through our F5 Process, we provide insight and tailored strategies that inspire and equip our clients to enjoy a life of significance and financial freedom.
F5 Financial provides fee-only financial planning services to Naperville, Plainfield, Bolingbrook, Aurora, Oswego, Geneva, St. Charles, Wheaton, Glen Ellyn, Lisle, Chicago and the surrounding communities; to McDonough, Henry County, Fayette County, Atlanta and the surrounding communities; to Venice, Sarasota, Fort Myers, Port Charlotte, Cape Coral, Osprey, North Port, and the surrounding communities; and nationally.
We'd love to have the opportunity to hear about your situation. Contact us here to schedule an appointment for a consultation.
---
Helping You With
Wealth Preservation – Wealth Enhancement – Wealth Transfer – Wealth Protection – Charitable Giving