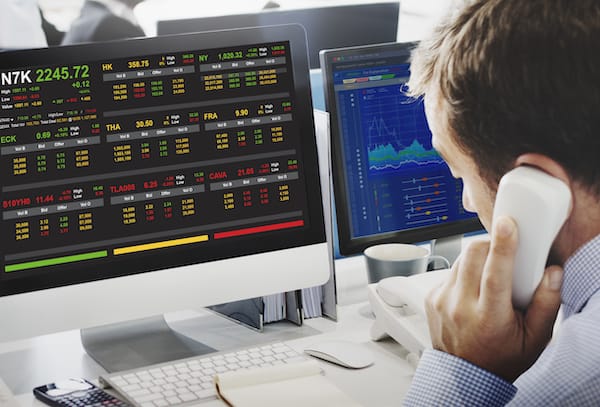 Is it Time to Sell?
By: Curt Stowers
All too often I hear, "Should I sell, or should I hold?" That's the wrong question to be asking. Read on to find out the right question! 
Volatility is Part of Investing
When we build a financial plan for families, we work on investment assumptions that have nice, slow, steady growth of the investments. THAT IS NOT REALITY!!!
Now some might respond that if we're building plans using the above assumptions, we are doing it wrong. I disagree.
We build plans using the LONG-TERM assumptions. And over the long-term, investments have been shown to provide nice, slow, steady growth.
However, over the short-term, they go up and down more than a yo-yo!
But You're a Pro. I Pay You to Time the Market
No, Virginia, you do not pay me as your advisor to time the market! In fact, I won't even work with you if you suggest that you expect me to time the market.
The data shows it can't be done.
Now there are no doubt investment professionals out there who claim to the contrary. But none of them have— as of yet—survived the peer review process and been able to show the ability to consistently time the market.
People pay me to build a plan, develop and implement a strategy, and coach them to stick with the plan. I would NOT have it any other way.
But This is Uncomfortable
Yes, it is! Almost all of the good things in life come with a degree of discomfort, and investing is no different. You WILL have pains in your stomach and be worried when the market drops 20, 30 40, or 50%. You would not be human if you didn't!
However, you do NOT need to REACT when this occurs. You need to RESPOND.
Reacting is knee-jerk, emotional, and not thought out.
Responding is calculated, rational, and well thought out.
It comes down to having a strategy BEFOREHAND and executing when the proverbial excrement hits the fan.
Additional Reading
Recently, my friends at DFA put out a great piece titled "Is It Time to Sell Stocks?" You can find a link to it here. I would strongly encourage you to take the time to read this. You'll be glad you did.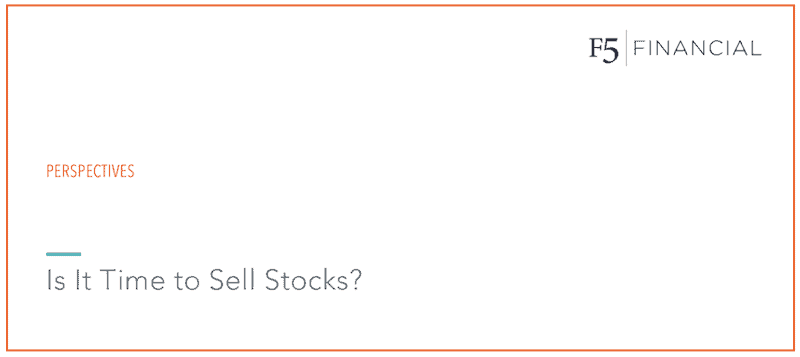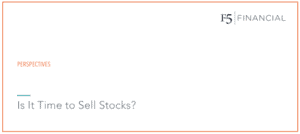 Would You Like More Support?
---
Do you have a well-defined Investment Policy Strategy that is used to drive your investments in support of a comprehensive financial plan?
---
If not, would you like to partner with someone who is used to helping people get through these struggles and (then, with confidence) implement portfolio strategies in a systematic manner while focusing on your desired outcomes?
---
If so, feel free to send us an email or give us a call. We'd love to have the opportunity to help you find a bit more peace of mind when it comes to investing.
Photo credit: rawpixel.com
F5 Financial
F5 Financial is a fee-only wealth management firm with a holistic approach to financial planning, personal goals, and behavioral change. Through our F5 Process, we provide insight and tailored strategies that inspire and equip our clients to enjoy a life of significance and financial freedom.
F5 Financial provides fee-only financial planning services to Naperville, Plainfield, Bolingbrook, Aurora, Oswego, Geneva, St. Charles, Wheaton, Glen Ellyn, Lisle, Chicago and the surrounding communities; to McDonough, Henry County, Fayette County, Atlanta and the surrounding communities; to Venice, Sarasota, Fort Myers, Port Charlotte, Cape Coral, Osprey, North Port, and the surrounding communities; and nationally.
We'd love to have the opportunity to hear about your situation. Contact us here to schedule an appointment for a consultation.
---
Helping You With
Wealth Preservation – Wealth Enhancement – Wealth Transfer – Wealth Protection – Charitable Giving